I've been a fan of soul singer Anthony Hamilton and his music since I've heard his hit singles "Charlene" and "Coming From Where I'm From." He embodies the soul singing of the 60's and puts his own neo-soul spin on it. When Hamilton performed in Atlanta this month, we were invited to a behind the scenes experience with Atlanta youth from the YMCA & Steve Harvey Foundation. It was designed to inspire the students to pursue careers in STEM and the arts. Here are some of the life lessons Hamilton shared with young people, some of whom told him they'd like to pursue a career in music. If you make a purchase of Anthony Hamilton's music through my Amazon affiliate links, I'll earn a small commission.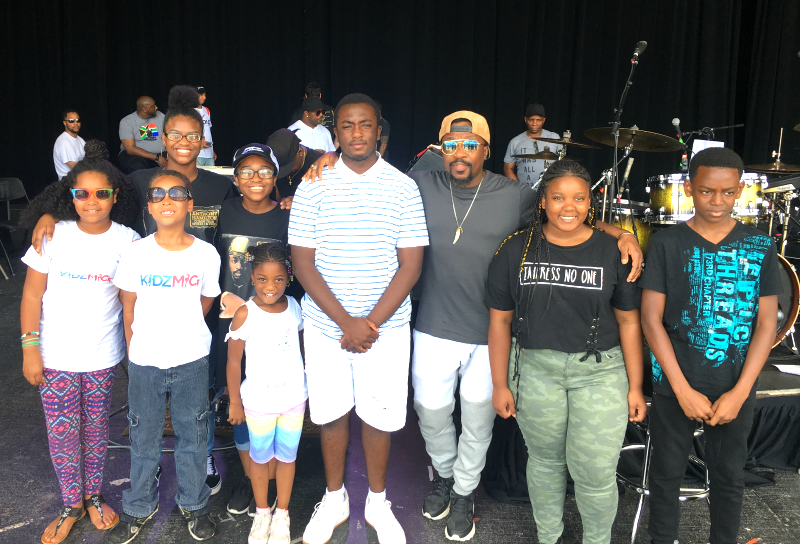 Support your team
Although Anthony Hamilton is a Grammy award-winning singer who tours the world, he couldn't do it on his own. We met the audio, lighting and music professionals who made his stage performances at Wolf Creek Amphitheater.
Stage Manager Greg Black is responsible for sound, lights and performance gear. He's also worked with the Isley Brothers. Courtney Williams is the Front House Engineer who's also worked with Common and Fantasia. Eric Jones in the Sound Engineer who makes sure what the audience hears is perfection. Guy Rhodes is the lighting director who sets the mood on stage.
Each of them explained their roles and responsibilities to the young attendees. They shared the technical aspects of each role and what it's like touring around the world.
For young people who are engaged in STEM, this was a meaningful interaction to see how lighting, electricity, and engineering all work together to create an amazing stage presence.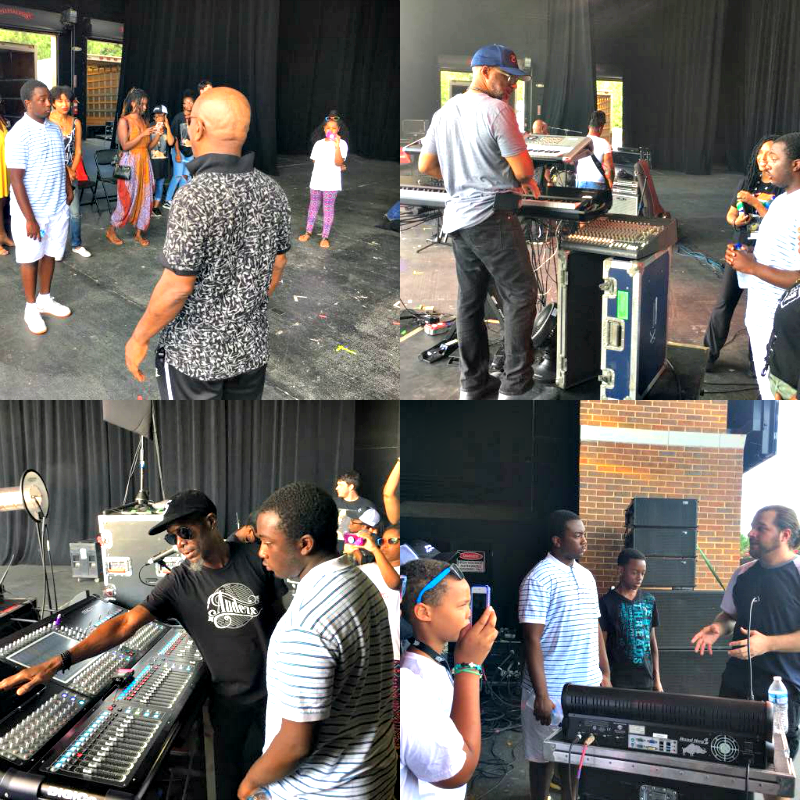 We also met the "Hamiltones" – the hilarious background singers who accompany Hamilton and they also tour on their own. Here's their hilarious, stylish take on the Keke Challenge from the Drake song, "In My Feelings."
Success Doesn't Happen Overnight
Anthony Hamilton explained to the young listeners that he had many unsuccessful attempts at music before he became most well-known. When asked if he couldn't be a singer, what else would he be doing, Hamilton says he'd be a barber or a fashion stylist. That made me giggle because I think Hamilton has a very unique fashion sense. My husband and I called it "Hobo Chic." In this era of what appears to be an "overnight success", Hamilton reminded the teenagers that he worked hard for years and opened for other singers before became a headliner of his own shows.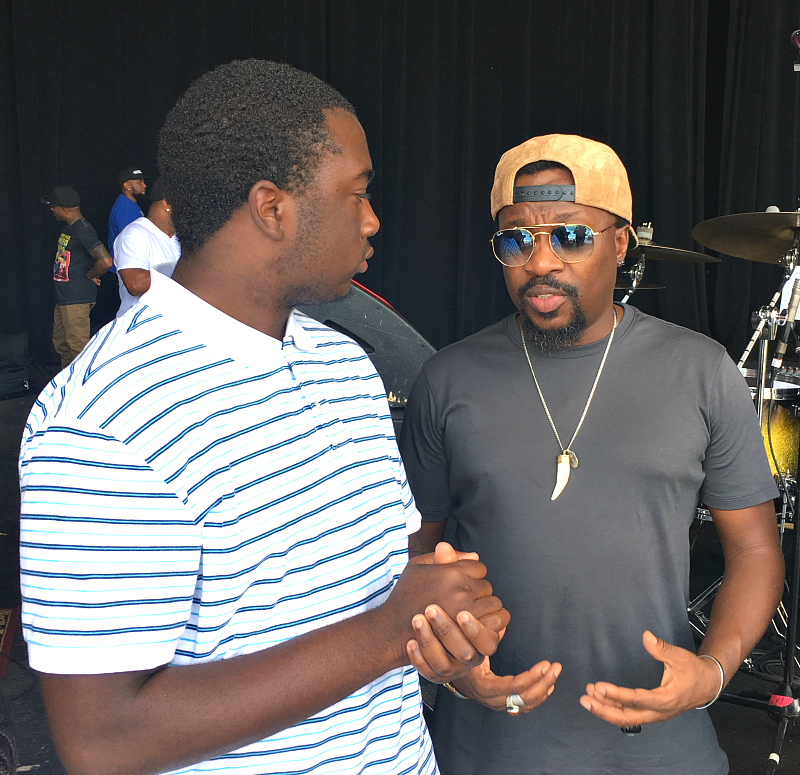 Give Back
Anthony Hamilton is a father of six children, including a set of twins, and was adopted as a child. He has a big heart for children and helping them pursue their dreams. The time he spent giving Atlanta children a behind the scenes look at his Atlanta show, is a great reminder to give back.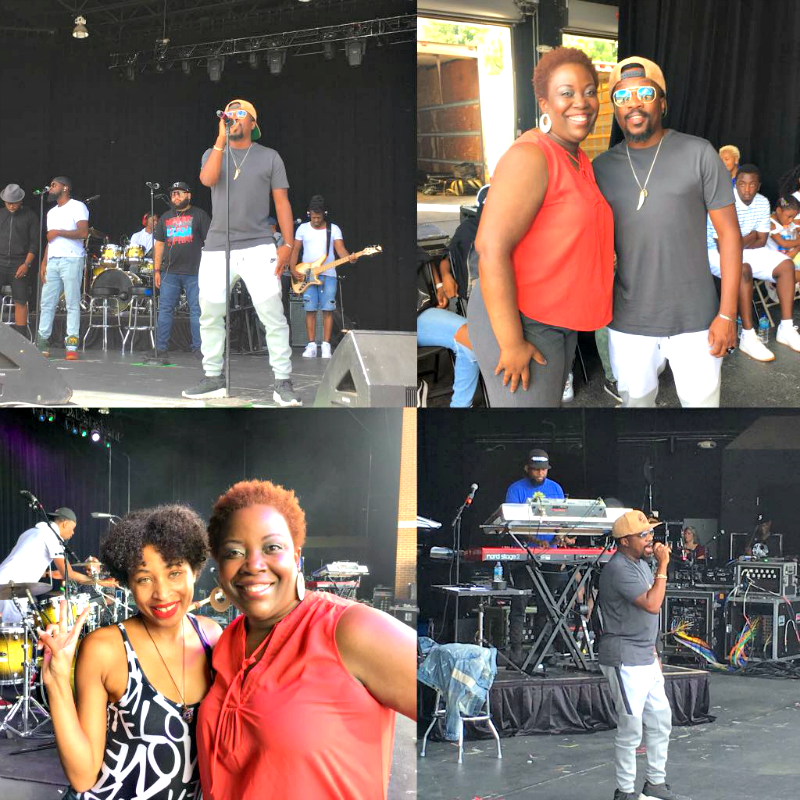 Talkback to me: What's your favorite Anthony Hamilton song? Name another celebrity or artist you admire for spending time with children's charities and organizations.