As a food allergy family, we stay in-the-know about the availability of epinephrine pens for emergency use in case A.J. goes into anaphylaxis from a food allergy reaction. You may recall the EpiPen price skyrocketed back in 2016 to as much as $1,000 per prescription and its CEO's salary reflected that. I did several interviews with CBS and One America News to share my outrage as an allergy mom. Then –  just in time for back to school in 2018, the EpiPen producers suffered a manufacturing delay which kept allergy sufferers from filling prescriptions. A bad situation found a way to get even worse!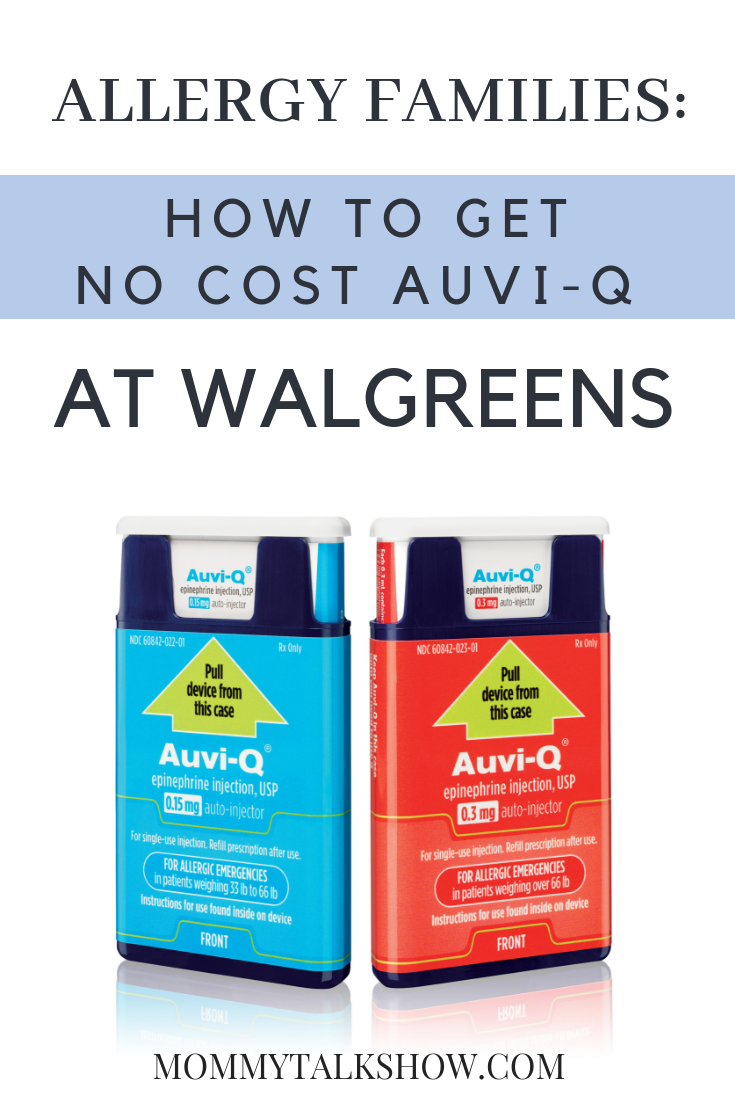 Competitor kaléo pharmaceutical wants to help allergy families stay safe without going broke.  It provides the no cost AUVI-Q auto-injector for most families, even with medical insurance and high deductibles. Thanks to a new partnership with Walgreens, AUVI-Q users can fill their prescription at pharmacies nation-wide instead of waiting for a mail order delivery.
"Thanks to this collaboration with Walgreens, any patient who is having difficulty filling a prescription for an epinephrine auto-injector now has the opportunity to get AUVI-Q through Walgreens," said Phil Rackliffe, general manager of Allergy and Pediatrics at kaléo. "We are working with insurance providers to maximize coverage of AUVI-Q for as many patients as possible."
In case you don't know, AUVI-Q is about the size of a digital camera and can fit in your pocket. It also has verbal commands to tell users how to administer it in an emergency.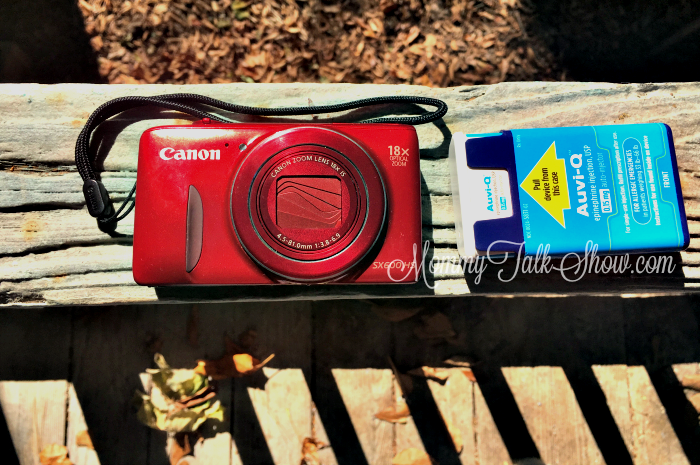 FAQ'S ABOUT NO COST AUVI-Q
How do you fill an AUVI-Q prescription?
Take an EpiPen or AUVI-Q prescription to a Walgreens Pharmacy.
Visit the AUVI-Q website to fulfill the mail-order prescription. It will be mailed to your home or your doctor's office.
How does AUVI-Q work?
The AUVI-Q® 0.15 mg and 0.3 mg auto-injector deliver life-saving epinephrine to patients who have allergies. Follow the recorded verbal directions to administer it to the patient's thigh. The needle inside the AUVI-Q automatically retracts.
How much does AUVI-Q cost?
"AUVI-Q will be $0 out-of-pocket for commercially-insured patients and those eligible for kaléo's patient assistance program.
Even patients without insurance qualify for patient assistance and zero out-of-pocket expenses for the AUVI-Q.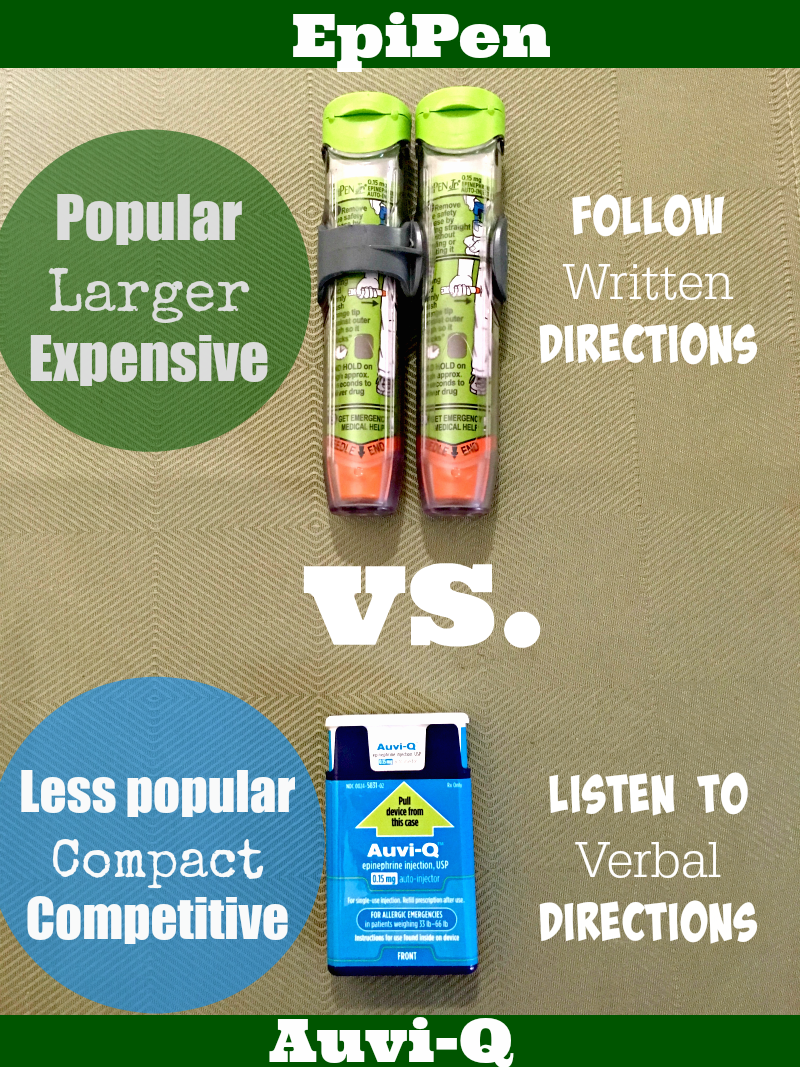 Click to Tweet: Allergy Families: No-Cost/Low-Cost AUVI-Q Injector Now Available at Walgreens via @MommyTalkShow