I wish I could say that this summer has been an easy experience when it comes to the local camps we chose for A.J. to attend. He's a sensitive, highly moral boy. So when he encountered kids who did not share the same standards that he does and who uttered a few bad words, he was turned off by camp. Then at the last minute, we found a better fit, a new set of friends and connections that I believe will run a lot deeper. Keep reading for more on our favorite summer camp moment and some insight on worry-free back to school clothes shopping.
This post contains affiliate links and I will be compensated if you make a purchase after clicking on my links. I was compensated for this post.
We've reached a turning point where A.J.'s friends aren't limited to my friends and their children. He's deciding for himself who he likes to spend time with and play with. In one weekend this summer, we attended three kids' parties! This boy's social calendar is full most weekends and we're not even a sports-driven family.
Although A.J. was pretty down in the dumps by the behavior of other kids at summer camp, he found a set a new set of friends this week. I recognized their mom through a connection with a mutual friend and the next thing I knew we were planning a play date. This was by far my favorite summer camp moment of the year – to see him go from disappointed to delighted in a matter of moments.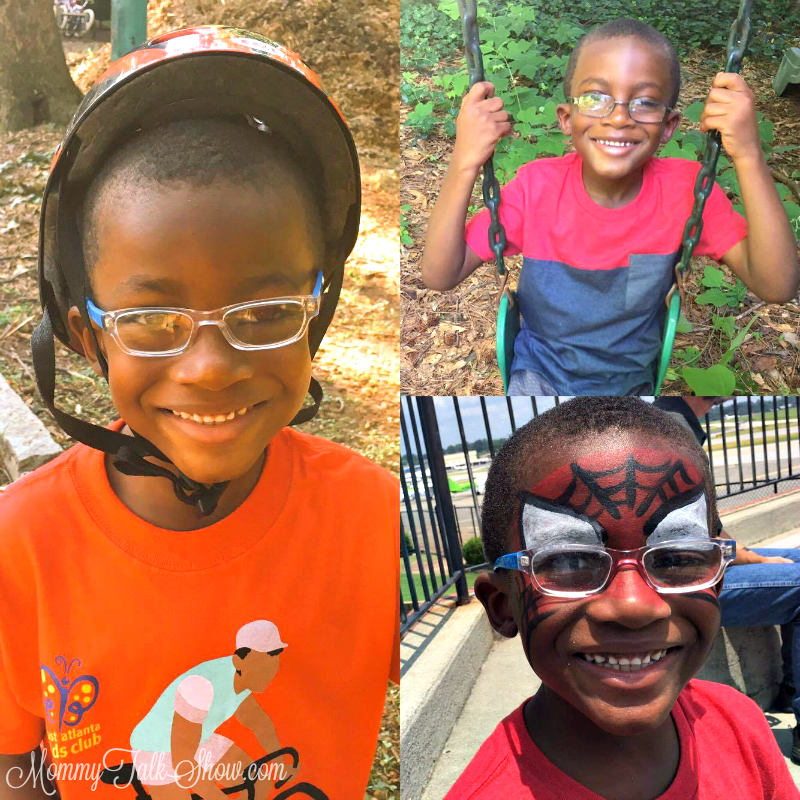 I've been on the hunt for affordable, durable school clothes for A.J.
A few in-store shopping trips went well for what he can wear as soon as school starts, but he still needs long pants and long-sleeved shirts for the fall. This year, his grade level attends class in trailers that are adjacent to his school, so I want to make sure A.J. is warm when he's learning.
Are you familiar with Gymboree? (Stores are closing in 2019, has major online discounts, but the Janie & Jack formal clothing line is still available).  For more than 30 years, it's specialized in fashion for children from newborns to tweens. Colorful clothing and accessories are listed on the Gymboree website. The children's fashion brand prides itself on high-quality playwear that holds up for active children and offers more dressed up looks for family photo sessions.
Just in time for back to school, Gymboree updated its children collection that's designed to make you smile:
Comfortable, durable kids' jeans.
Modern options for modern families.
Versatility so families can mix and match looks.
Quality clothing you know and trust.
Free shipping for purchases over $50.  (I absolutely refuse to pay for shipping unless it's an emergency!
Free returns at Gymboree  (If your items don't fit properly or you change your mind, returns are worry-free.)
Knowing that our son can be dressed in styles he loves and that fit my budget is what makes me smile!
Check out the Made You Smile app for a chance to win prizes from Gymboree including free jeans, 365 days of ice cream and even a car. All of the official rules are on Gymboree.com.