A.J. is borderline obsessed with skateboarding. He sees lots of older boys doing it to get around town or to just hang with their friends. But skateboarding scares me because of the possible injuries. We've seen a few bad skateboarding spill videos that scarred me emotionally because the riders were doing tricks and NOT wearing any proper safety equipment. So we compromised by allowing A.J. to review a Razor Scooter that's age and size appropriate, has handles and clear safety guidelines for riders. Thank you Razor Worldwide for providing this product for an honest review. My affiliate links are below. Here's a look at the video we created where A.J. shared his Razor Scooter safety tips for first-time riders.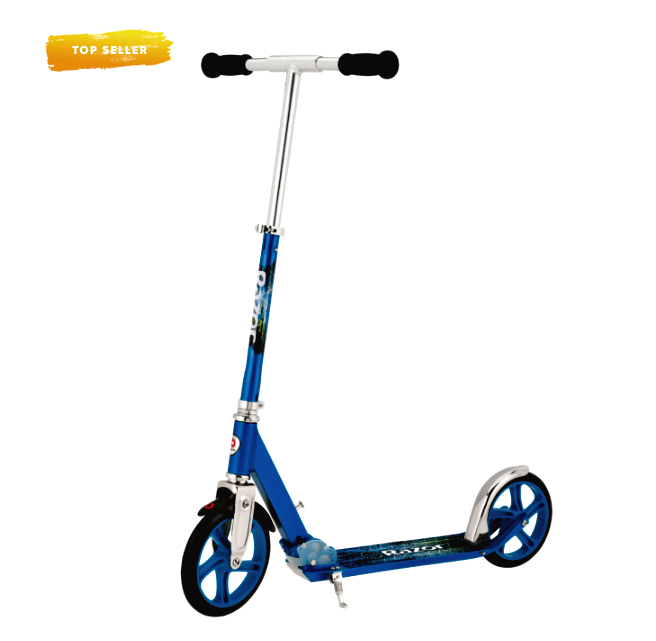 Video: Razor Scooter Safety tips
First-Time Riders
Read Razor Scooter Manual
A.J. spent time reading the Razor Scooter Manual right after his Dad assembled it. We've also re-read it a few times if I felt he was not following the rules appropriately.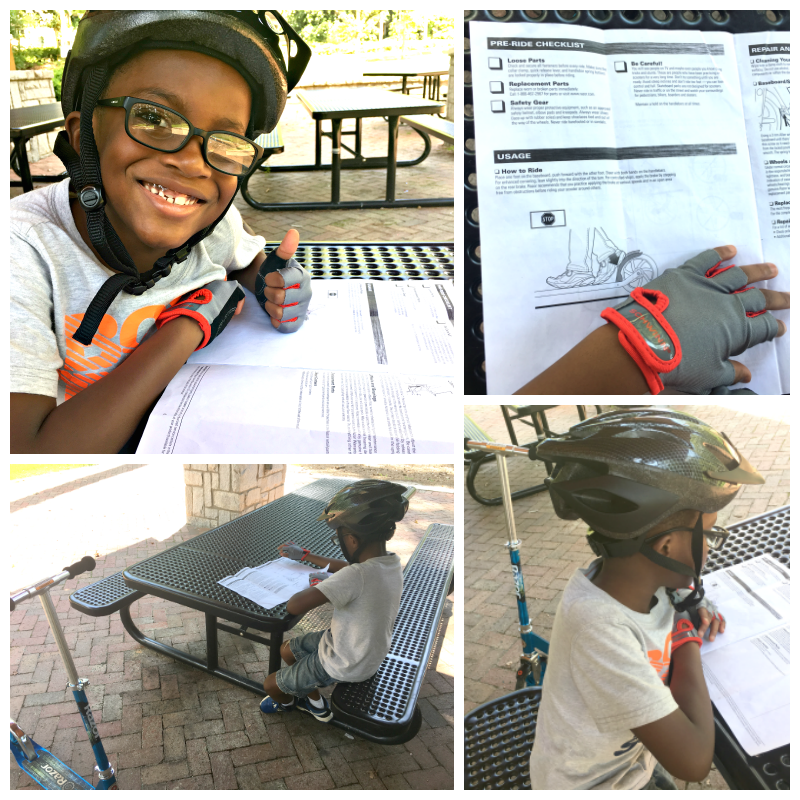 Read it together as a family and go over the pre-ride checklist.
As A.J. demonstrated in the video, there are safety guidelines printed on the Razor Scooter's handlebars too.
Wear protective gear
If I had my way I'd wrap A.J. in pillows before he rode his bicycle or scooter, but in reality that won't work.
But he is required to wear his helmet and gloves. I also have knee and elbow pads for him. Although he doesn't wear those two items consistently if we ventured to a new path for the first time, I'd keep them handy in case he fell.
Remind your little rider of the brake feature and to use the kickstand when they take a break.
Find smooth, familiar surfaces
We've found several paths around Atlanta where A.J. rides his scooter. He's not allowed to ride on hilly or unfamiliar areas. By visiting the same paths over and over, A.J. becomes more familiar with the turns and slight dips in the pavement. Since it's a kick scooter, he really likes to find long paths where he can coast for long distances after he's reached a good speed.
Ride with Supervision
Since most of our scooter riding is done at parks, I'm the one who's driven him there and supervise him.
When he rides in the cul de sac, we are usually outside with him or watch him from the window or door.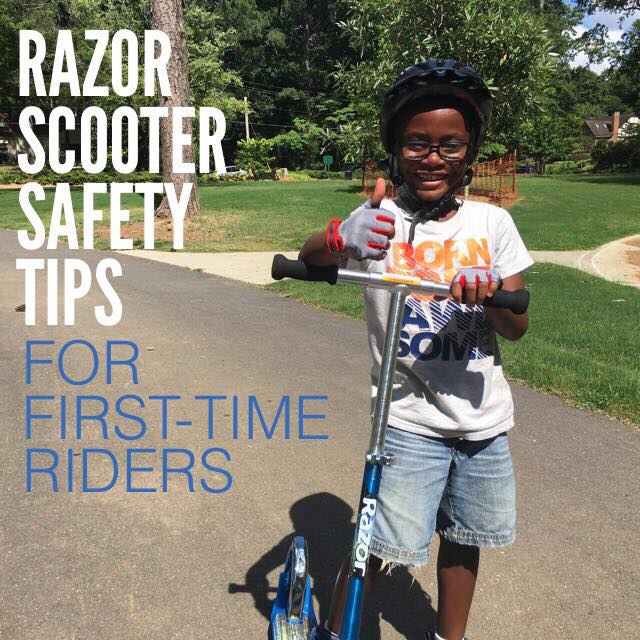 Razor A5 Lux Scooter Review
A.J. reviewed the Razor A5 Lux Scooter in blue. You can also select pink or red.
We like that it includes a kickstand, a hand folder that allows me to fit it into my trunk or backseat easily, and the bright blue color.
I can see him using this Razor Scooter for years because it has such a smooth ride, sturdy style and can carry up to 200 pounds. I could even adjust it to take a ride on it myself by adjusting the handlebars.
Talk back to use in the comments: What safety reminder do you give to your children while they're on their scooters, hovercrafts, or bicycles?
Major retailers including Amazon, Target and, Dick's Sporting Goods sell Razor Scooters/Razor products.