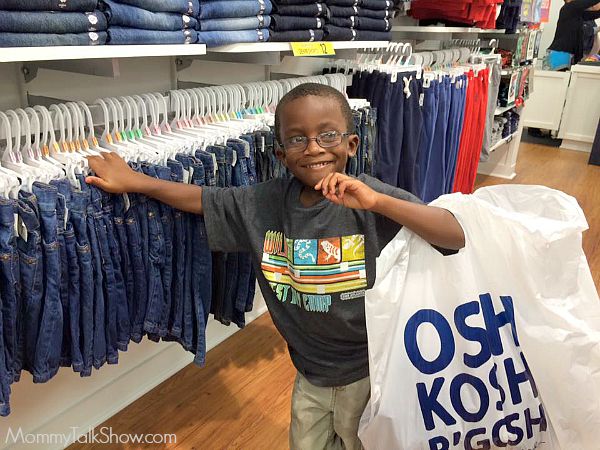 There's a briskness in step this week because A.J. went back to school! His first day of kindergarten went smoothly and he's settling in well. It's warm enough here in Atlanta that he can still wear some of his summer clothes. But soon enough the temperature will dip. He'll need longer sleeves and jeans for school. I attended a media event at the Atlanta OshKosh B'Gosh store (2345 B Peachtree Road NW) where we got a preview of the Back to School styles and savings. I received a $50 gift card to shop for OshKosh B'Gosh Back to School Finds for Boys.  I'm giving away a $50 OshKosh B'Gosh  gift card you can use in-store and online to stock up for back to school. Good luck!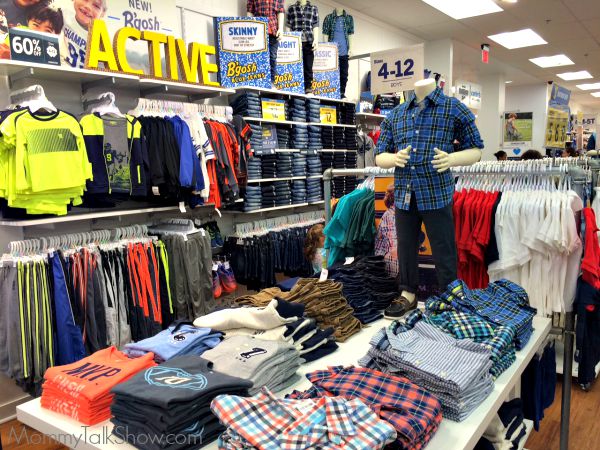 Button-down Shirt & Jeans
This is A.J.'s self-assigned required wear for church each Sunday. I purchased a brand new shirt and jeans for him before Easter 2015. You may have seen me post it on the Mommy Talk Show Facebook page:
Happy Resurrection Sunday! No suit & tie for A.J. We went with "Lumberjack Chic" button down & jeans from @oshkoshbgosh for Saturday's evening service.

Posted by Mommy Talk Show on Sunday, April 5, 2015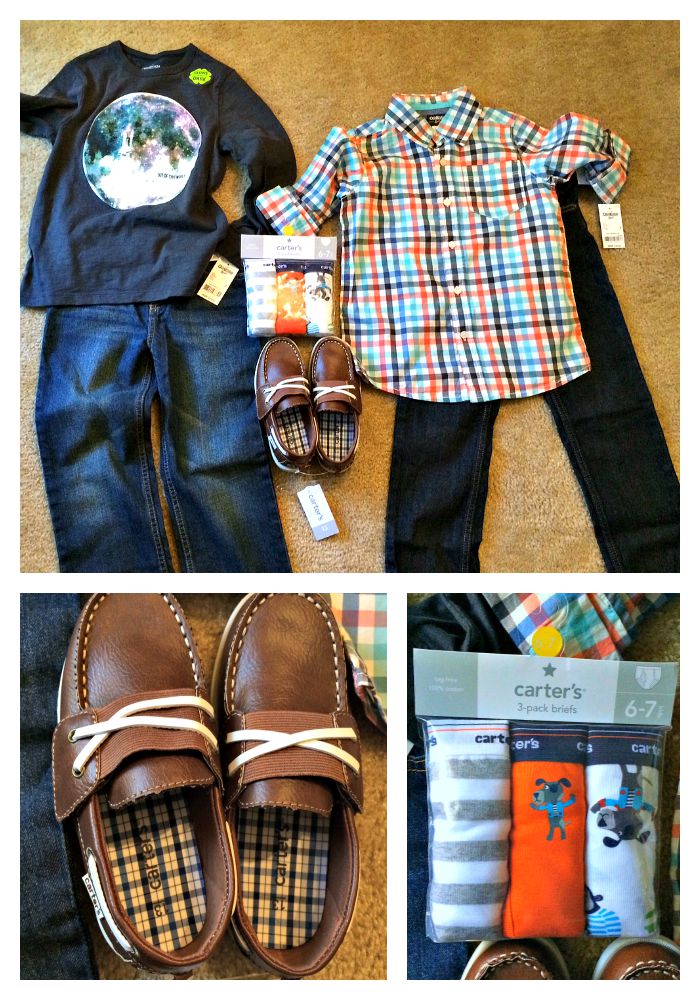 This year's back to school selection at OshKosh B'Gosh delivered more of his favorites like blue jeans. The adjustable waist is my favorite feature. His waist is teeny tiny, then he's got long, thin legs that need the length of a size 6.
Boys Shoes
A.J.'s clothing size doesn't change as much as his shoe size does. In the last three years. he's gotten a lot of use out of his OshKosh B'Gosh shoes. I still want to check out the selection online for more shoes in his size. But in-store I grabbed him a pair of "Boat Shoes" that I fondly remember the guys in my high school sporting.
Underwear
Boys are hard on a lot of their clothes, especially their underwear. I don't need to go into detail about that. So I found his size in a brand new three pack of underwear in colors he'll love.
Everything I chose, can be used paired together or added with other separates.
Long Sleeve Shirts that light up
As soon as A.J. saw these he was For a 5 year-old-boy who talks about spaceships and outer space this is right up his alley.

I regularly get OshKosh B'Gosh coupons and savings in my e-mail inbox. I've saved 10-20% off purchases. At the #BackToBGosh event, I signed up for the OshKosh B'Gosh Rewards Program too. I'll earn $10 rewards for every $50 I spend including clearance items per transaction "after discounts and promotions, and before taxes."

OshKosh B'Gosh Gift Card Giveaway
Enter to win a $50 OshKosh B'Gosh Gift Card by Saturday, August 22, 2015. Follow all the entry guidelines below and good luck!
a Rafflecopter giveaway