For 15 years I worked at local TV stations in New York, Ohio, Missouri and Mississippi. I covered everything from house fires, to murders, ribbon cuttings, union demonstrations, storms like Hurricane Katrina (where my team earned an Emmy award) and got to interview Oprah and Al Gore. Our little boy inspired my new career that helps me merge motherhood and my media skills.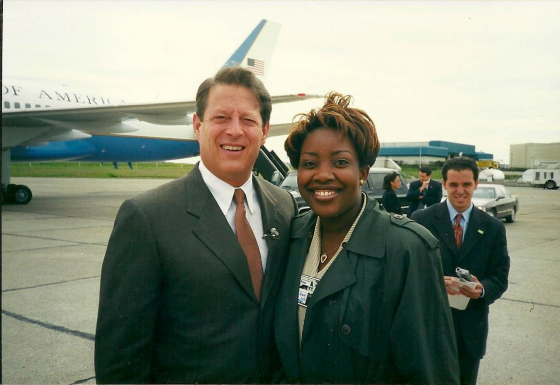 Exciting. Fun. Everyday was different. People respected me. I was even on a billboard in Jackson, Mississippi.
But when my contract was up, I couldn't wait to leave to be with my then fiancé (now husband) in Atlanta. I didn't have a clear career path at the time. Then two lovely lines on a pregnancy test in July 2009, less than 10 weeks after getting married, changed every-friggin-thing. I was a brand new wife. Pregnant. Unemployed. Homeowner in the worst possible real estate market.
After being home with A.J. for nine glorious months of round-the-clock breastfeeding and lack of sleep, I had an epiphany. I had a Master's Degree, more than a decade of on-air experience….and all I "felt" like was doing round the clock was whipping out my boob on-demand and wiping A.J.'s butt.
Something had to change for me professionally and personally. I asked a blogger friend if she could teach me the ins-and-outs of having my own site. I wanted to monetize it immediately and I did. I hosted my show at Atlanta play spaces and stores. I grew a devoted community of moms on the Mommy Talk Show Facebook page.
Thanks to our son – I've grown immensely professionally.
Thanks to our son – I am a better storyteller. (I don't have an editor or management telling me what the story should be.)
Thanks to our son – I set my own hours vs. working round the clock. (I still stay up late and wake up early though.)
Thanks to our son – I was inspired to write an e-book, Use What You Know: A Business Idea Guide for Mom (value: $12).
Thanks to our son – I produce my own live webcasts featuring topics like Empowered Moms of Special Needs Children, E-book Author Moms and Ask Questions About Georgia Pre-K.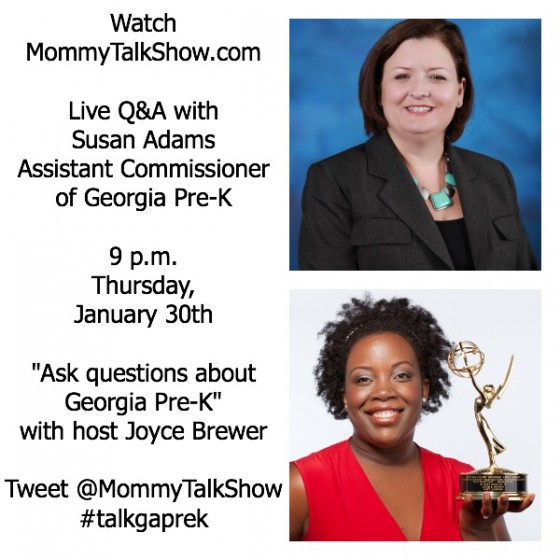 Don't get me wrong, there are days I really miss my TV anchor paychecks. But thanks to A.J. I'm paid in hugs, kisses, giggles, cuddles, and compliments like "Mommy, you're the best butter spreader ever!"
Comment below: How has motherhood inspired you to grow? Who benefits the most from it – you or your children?
Each month, I team up with some amazing writers where we reveal the truth about motherhood. Follow #NakedMoms for more inspiring stories: