This month #NakedMoms is sharing photos about our expectations versus the reality of motherhood. Here's a look at my motherhood journey.
Day Before Delivery
You can tell I hadn't planned to blog this photograph. The lighting is wayyyy off. But my belly is ready to pop!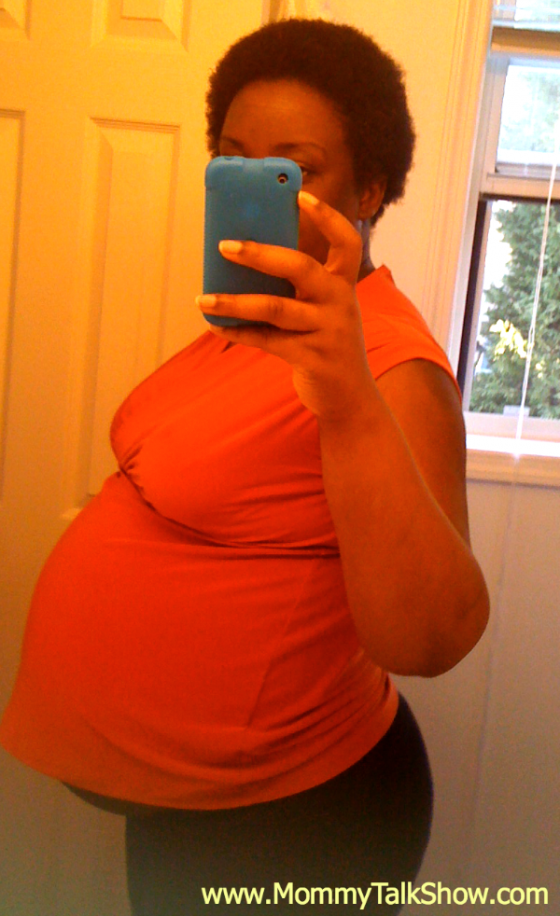 3 Months Old
My baby laughing at three months old. This is also when we found out about his food allergies. I changed my diet completely so I could continue breastfeeding him for 22 glorious months.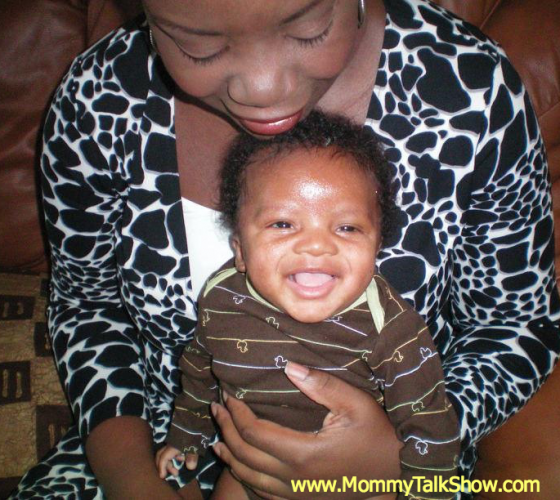 Disney Social Media Moms 2012
Our first adventure to Disney World. My hair was wild and long. My child was just wild.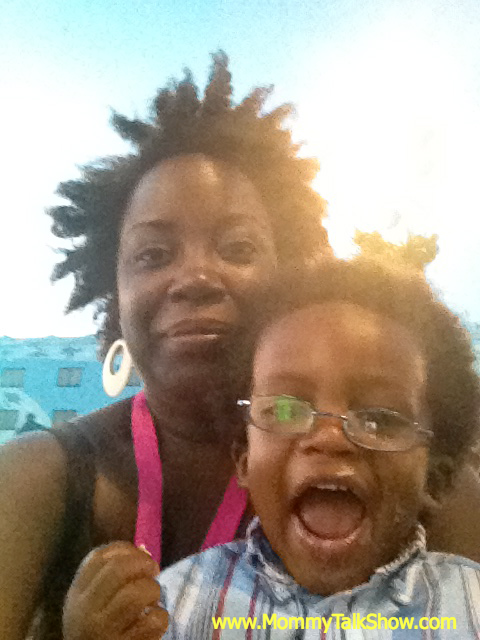 2nd Birthday Party
My family laughing.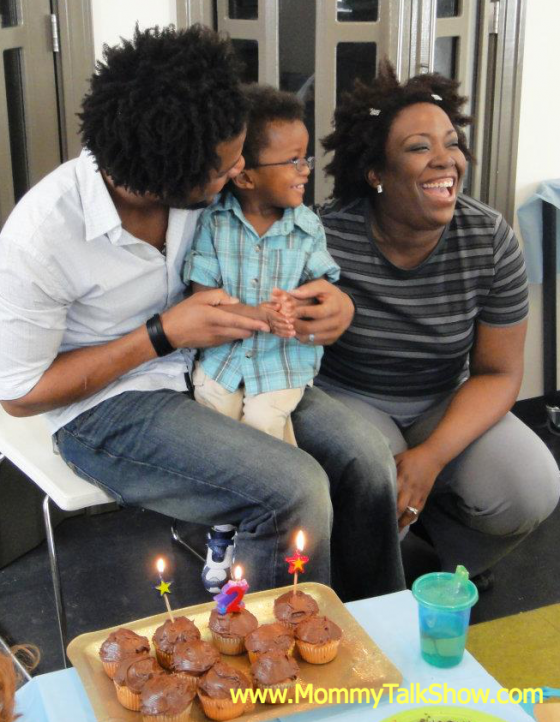 Christmas 2013
By now I was blogging as a PT gig and getting invited to events like this for Family Dollar where he could come along.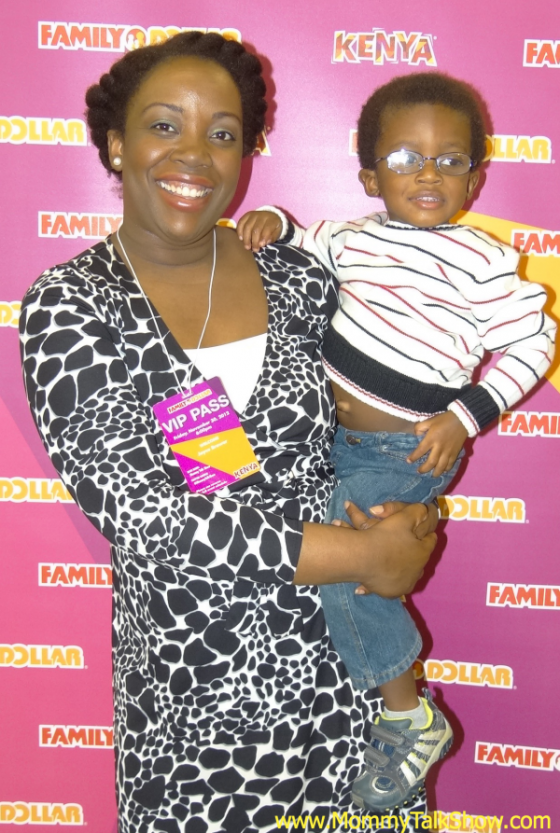 4th Birthday Party
Granted his wish and hosted his birthday party at HippoHopp in Atlanta.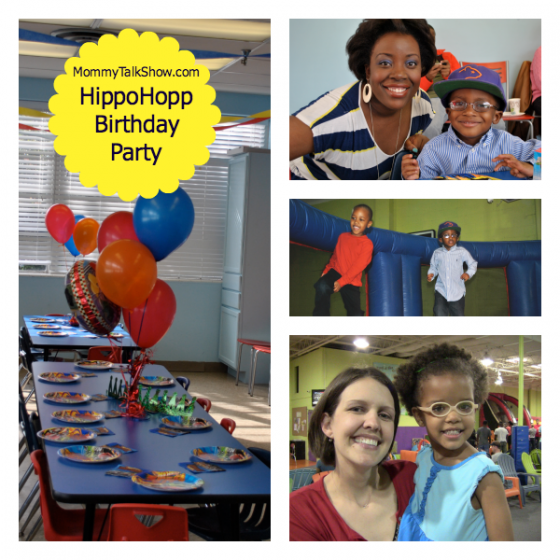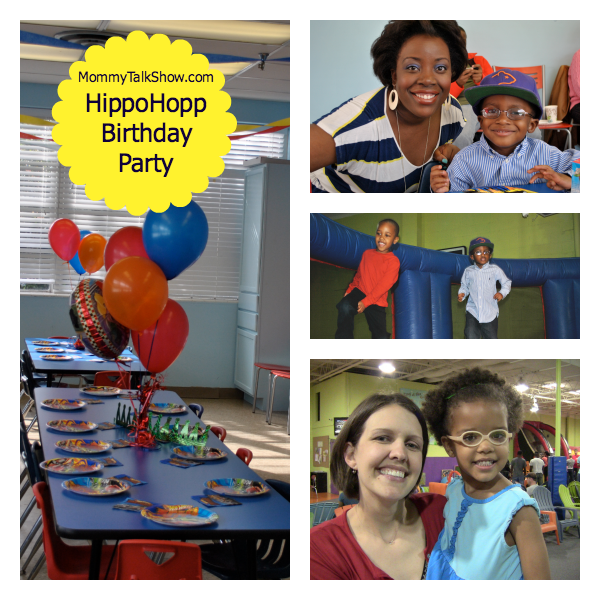 Overall, motherhood hasn't been anything like I expected, except for my text-book c-section delivery. Every moment from then-on has been a shock and a blessing. If you'd told me I would have given birth to such a bright, talkative, vision-impaired, baseball cap addicted boy with handful of food allergies – I would have thought you were crazy!
Comment below: How have your expectations about motherhood matched up to the reality of it?
Read the rest of the Naked Moms from this month:
Motherhood and Expectation by Laila at Only Laila
Motherhood As Told By Selfies by Thien-Kim at I'm Not The Nanny
Motherhood and Expectation by Vaneese at Mommy Works A Lot
Motherhood and Expectation by Jessica at A Parent In America
Motherhood and Expectations by Stephanie at When Crazy Meets Exhaustion
Expecting Motherhood: The Pregnancy Principle by  Makeba at MelisaSource
Awestruck and Anticipation by Brandi at Mama Knows It All
#NakedMoms: Motherhood & Expectation by Heather at Diary of a First Time Mom
I Thought I'd Done It All by Summer at The Dirty Floor Diaries