Everywhere you turn there are back-to-school season commercials featuring backpacks and school supplies.  Doesn't it seem like back-to-school season is just for the kids? It doesn't have to be that way.
Ever since A.J. started five days a week public school, I've noticed a change in my work habits.  Maybe you're in the same boat if you're transitioning from half-day to full-day school for your little ones. Or you'll be left with a baby at home while your big kids head to kindergarten and first grade. What do you do WANT to do with your time?  I say maximize it, mommies! Here are my suggestions.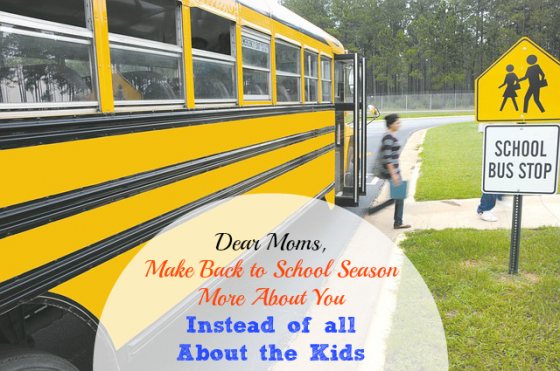 SLEEP IN
Take a day off, a day to yourself or just the morning off the first week or two of back-to-school season.
Get your spouse, partner, neighbor or friend to take the kids to school for you and stay in bed. This is easier than it sounds. But I feel that whenever I'm at my breaking point I remind my husband to pitch in or wake up earlier than usual. I take the time to recharge or just do something that's important to me.
Now if you don't need extra sleep you're my hero. All this summer A.J. woke up before 7:30 a.m. every.friggin.morning.
"MPM"
That's my cute name for a mani-pedi-massage. They're definitely in order after the kids go back to school. If you can't afford all three services at once, get one or find a deal site like Living Social or  Groupon to book one that's at least half off.
For a high-end spa experience in Atlanta, my go-to spot is Natural Body Spa where I reviewed the blueberry manicure and pedicure  or the Bliss Spa Downtown where I turned a visit into a three-hour mom escape.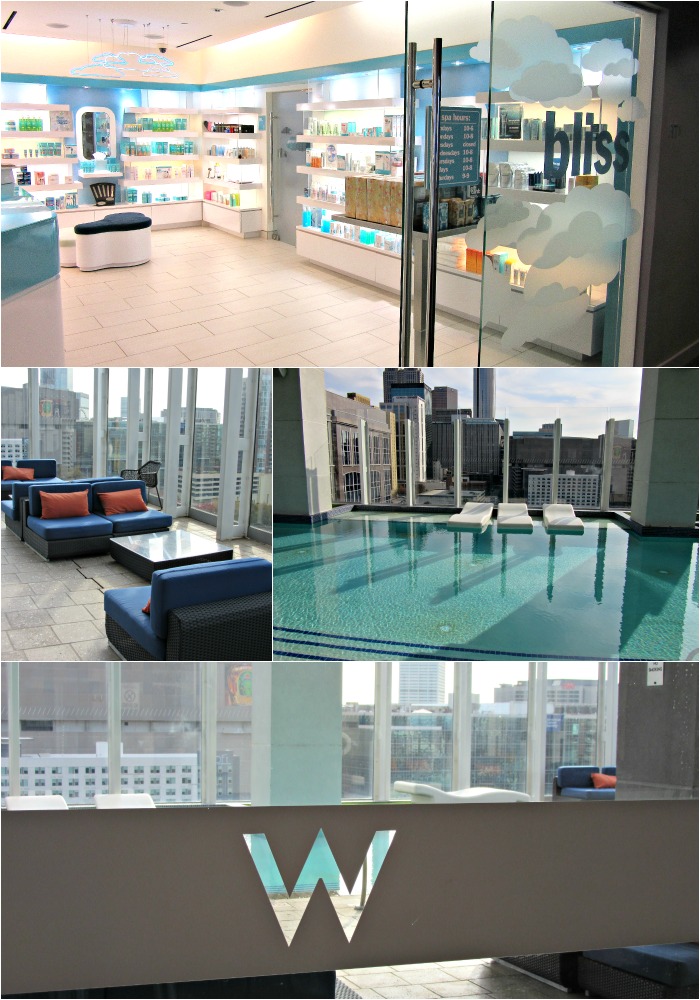 JOIN OR START A GROUP
One of the ways I got motivated to start a blog and a business was through the Meetup group for Atlanta moms with babies born in 2009 and 2010. The ladies in this group became my first friends in Atlanta since I was a new resident, new wife and new mom. I found out about family-friendly events, places to shop and enjoy with my family thanks to them.  They also became my test audience for products I was reviewing here!
You can join a group based on your interest, age group, etc. If you don't see a group that fits your fancy, create one! A group called "Gluten-Free Moms Who Play Kickball" would attract someone I'm sure.
GET ORGANIZED
With the kids in school all day you can have a moment to yourself at home if you stay at home. If you're in corporate America, have you ever thought about taking a half-day or full-day off just to organize a room or area of your home?
Personally, I look at my workspace every day and say I'll tackle it. But I really just move piles around. My goal is to take a few hours to fully purge my desk area of stuff I haven't used in the last six months.
For the kids' rooms and play spaces, take a moment to throw out their broken or unused toys while they're in school. Believe me, they'll never miss them.
MAKE EXTRA MONEY
Some of the stuff you'll find when organizing can be sold for a nice piece of change. During the Summer Survival Series I shared, Easy Ways to Sell Unused Items for  Extra Cash.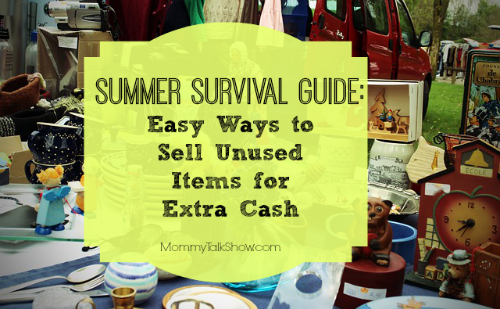 Another suggestion is to finally launch that business idea that's been rattling around your head for months…or years. There are dozens of business ideas and in-depth interviews with successful mompreneurs I met here in Atlanta in the e-book, Use What You Know: A  Business Idea Guide for Moms I wrote back in 2011. You'll also get a better idea about how I turned my journalism skills into a parenting talk show.
I also tackled this topic  on the Mommy Talk Show Facebook page and asked moms: