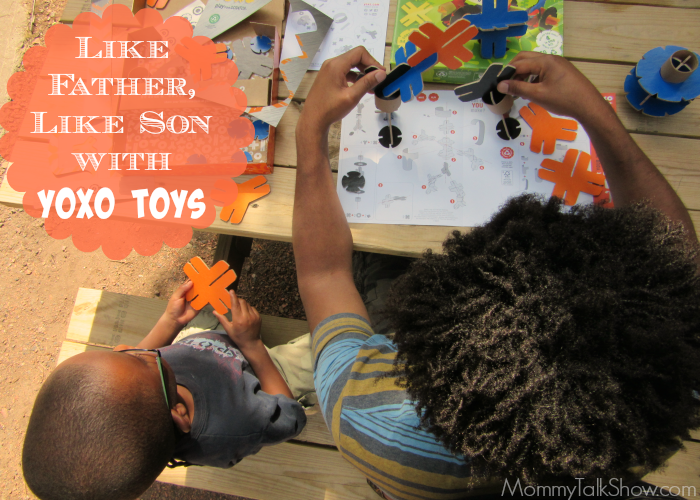 Weekends around our home are pretty laid back. I usually head to a coffee shop in the morning, while my husband and A.J. find something fun to do like visit a festival or park. Not only do they share a name, but my guys are alike in more ways than I can count. They took the YOXO Toys "challenge" to create and recreate a fun project. In case you're wondering, " YOXO ("yock-so") is the sustainable, recyclable, made-in-the-USA, invent anything you can imagine toy company."  We received a gift card to purchase YOXO Toys kits for this review. All thoughts and experiences are my own.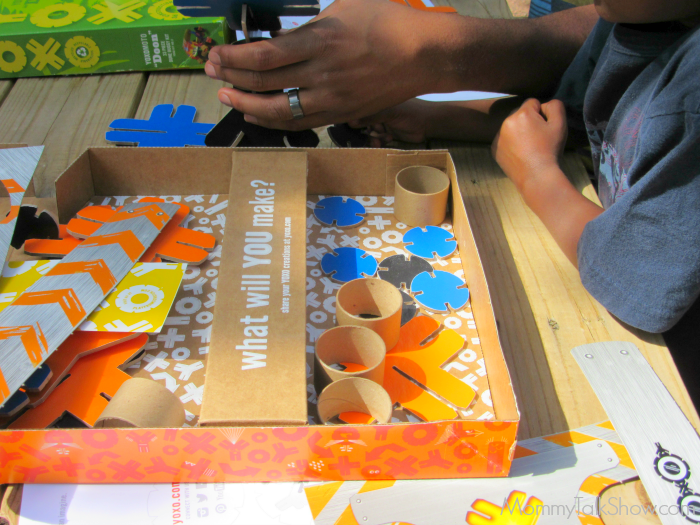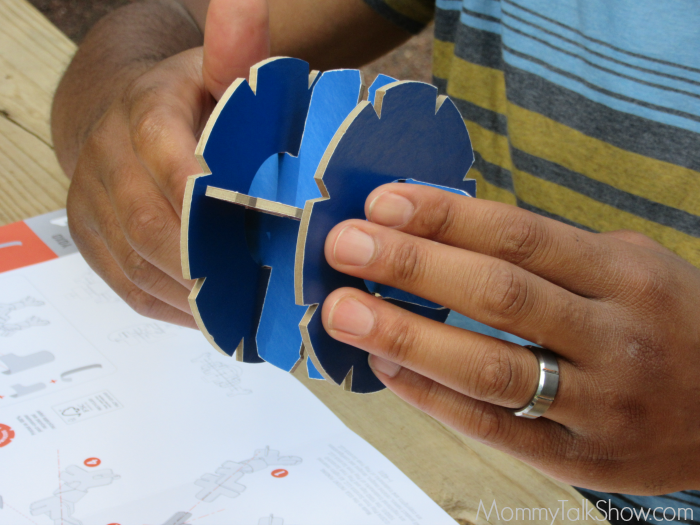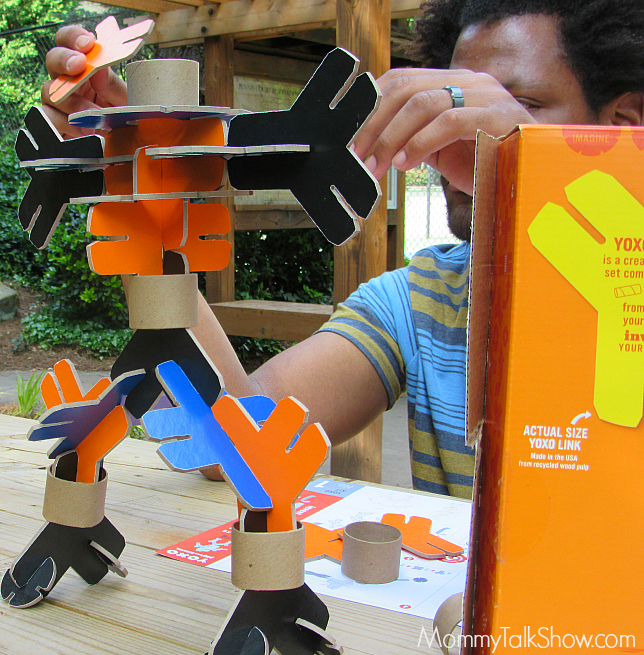 Each cardboard piece is shaped like a Y, O and X-shaped pieces. One of the best things about them is they don't hurt if you step on them when your child leaves them on the floor. You can select from several YOXO Toys kit to recreate what's on the box thanks to instructions. Or literally "think outside the  box" to create something brand new. A.J. and my husband did a combination of both.
While my husband familiarized himself with the pieces and instructions for the YOXO Bot, "Orig," , A.J. started on his own project. Meet the mini-robot, "Metro."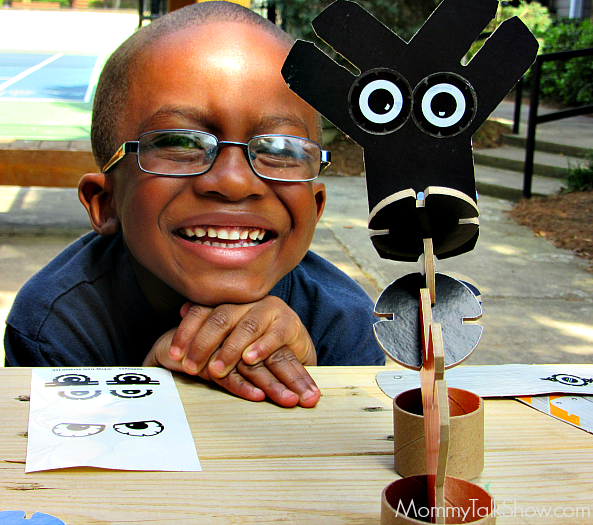 Crafty Ideas with YOXO Toys
YOXO Toys are designed with a child's imagination in mind. There's a video below that explains more. After our experience putting the Orig YOXO Robot together, I thought of a few more crafty ideas.
Use cardboard or poster paper to create a background for your YOXO Toys creation. Tell a story about the their adventure!
Have a timed contest to see who can use the same number of  YOXO pieces to create something new.
Add toilet paper and paper towel rolls to your YOXO toys kit to make something very tall or very long. The longest or tallest wins!
Ask siblings who are having a disagreement to write a story together about their YOXO toys creation.
Video: Make a YOXO Toys Car
About Yoxo Toys
"YOXO toys are manufactured from eco-friendly materials in the company's wind-powered Minnesota workshop. YOXO is the winner of a 2014 Eureka Award, the 2014 Minnesota Cup General Division Award and numerous toy design awards including Top Toy of the Year from Creative Child Magazine."
Follow Yoxo Toys on Facebook and @yoxotoys on Twitter.
Where can you buy Yoxo Toys? We picked up our kids at Target. They're also available at Yoxo.com with free shipping for orders over $75. Online retailer Amazon.com has an array of Yoxo Toys like the Robot, Megabuilder and Flye Bug.
Comment below: What could you see your little one creating with YOXO Toys? Would this make a great gift for someone on your shopping list?