This week my video blog in support of Baltimore Mom, Toya Graham, went viral! A cell phone video captured her chasing her son away from the Baltimore riot scene after she found him with a rock in his hand, ready to confront police. She slapped him several times and used profanity (which I don't support), but her message to her only son was loud and clear.
CNN found my video and featured it in its coverage with reporter Jeanne Moos. Then CNN sister station, HLN. asked me to take part in a live debate about whether Graham was disciplining or abusing her son. After 15 years in the TV business, it's a little weird being on the opposite side of the camera. I stand by what I said as a Black mother who would do almost anything to keep my son away from the criminal justice system. . Fellow journalist and blogger Denene Milner from MyBrownBaby.com felt that Graham's on-camera abuse of her son was excessive. I thought it was appropriate given the imminent danger her son faced. The video is about five minutes long and I chime in around the two-minute mark. I've got even more to say BELOW the video, so stick around!
Did Baltimore Mom Abuse or Discipline Her Son?
Our conversation was the #1 topic all day Wednesday on the HLN website. I think it deserves to be. Every parent who watched Toya Graham had a different reaction and interpretation. Many called her Mother of the Year. Some saw it as abuse. Some saw it as much-needed discipline. Others wondered why it seemed "OK" for Toya Graham to slap her son in public, when they can't spank their child's bottom without fear of the police and child protection services swooping in. I know what Toya Graham looks like abuse to some people. But I saw the desperation and fear in her eyes that made her react by striking her son. Keep in mind, we saw about a 30 second clip. Maybe when she first confronted him he didn't want to leave or said, "No."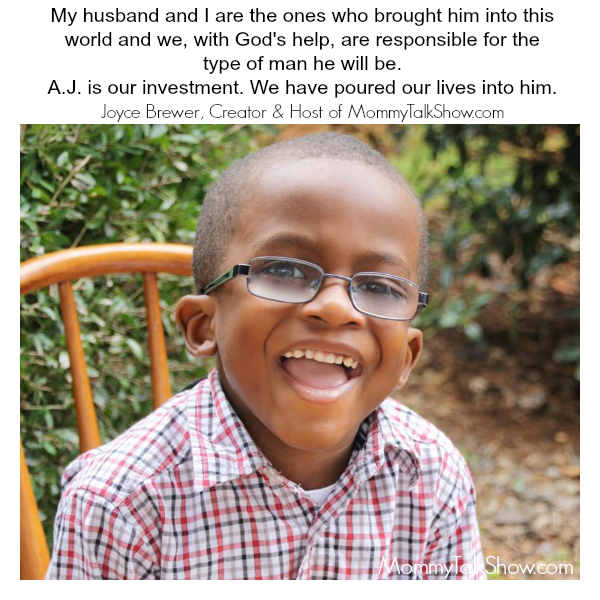 Here's what I wanted to add – if I'd had enough time on HLN:
I am the one who gave birth to A.J. I have the c-section scar, stretch marks, two years of breastfeeding him and countless sleepless nights of sickness, teething, along with pediatric visits, commutes to preschool, music class, karate class and more to show for it.
My husband and I are the ones who brought him into this world and we, with God's help, are responsible for the type of man he will be.
A.J. is our investment. We have poured our lives into him.
There's no way I would ever watch him take part in an illegal act, like Toya Graham's son was about to do, without urgently, feverishly and perhaps violently getting my point across to him.
My short five years of being a parent have been marred by watch the deaths of Trayvon Martin, Mike Brown, Eric Garner and now Freddie Gray – a few of those were at the hands of police. Their stories are my CONSTANT FEAR. Our son is only five and we can protect him now. But once he's old enough to ride his bike to a friend's house or walk to school, we are left with the fears of what the world will think of him just for being a Black man. Toya Graham is just like me.
I also shared my concerns in "He's Cute at 4, But Will You Call Him a Criminal When He's 14?"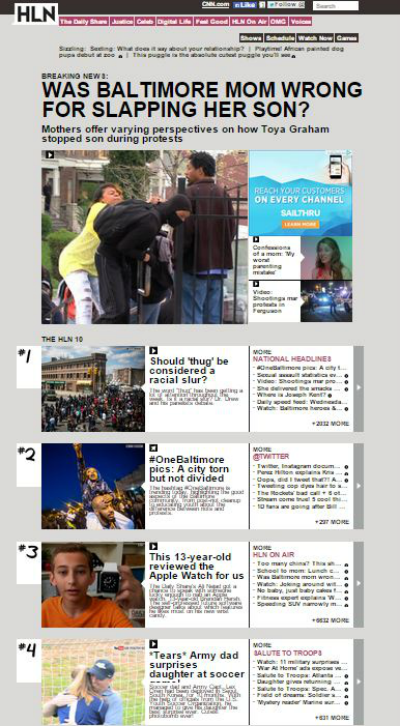 I also have a lively debate with parents about this on the Mommy Talk Show Facebook page where most moms agreed with my sentiment.