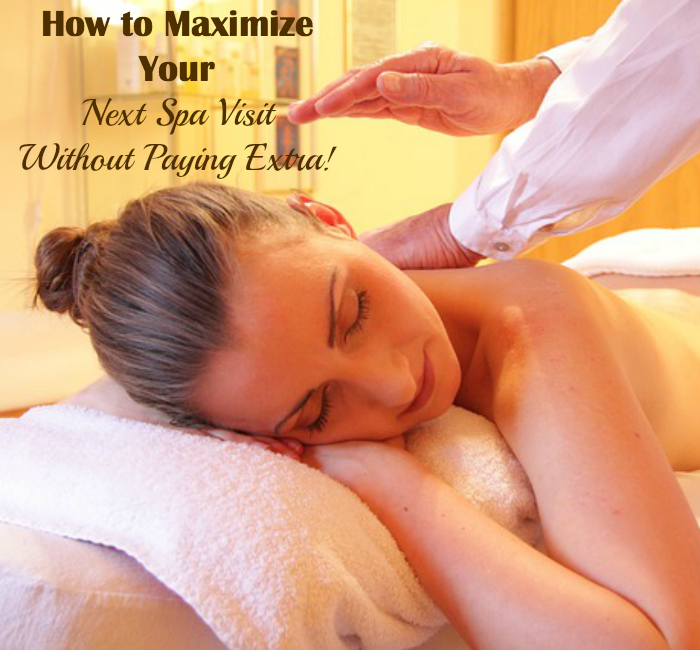 Anytime I've snuck away and had a spa or salon moment to myself, I've left wondering "why does this time have to end?" It's always the fastest 60 minutes of my life when I'm on the massage table.  Whether's it's Mother's Day, your birthday, anniversary or a special occasion, I've got secrets to save money as well as stretch your time to the max on your next spa visit! Some of them are so simple, it's silly.
Arrive early. Stay late.
You can easily turn a 60 or 90 minute spa service into an afternoon of luxury without spending anything extra.
Arrive early for your appointment and sit in the waiting room. There's usually fruit-infused water, magazines and relaxing chairs there. Whenever I visit the Natural Body Spa in Atlanta (I've been to the Morningside, Brookhaven and Buckhead locations), I immediately feel relaxed when I walk into the lobby. Take a look around at the products on display. Keep your eye out on the sales and markdowns.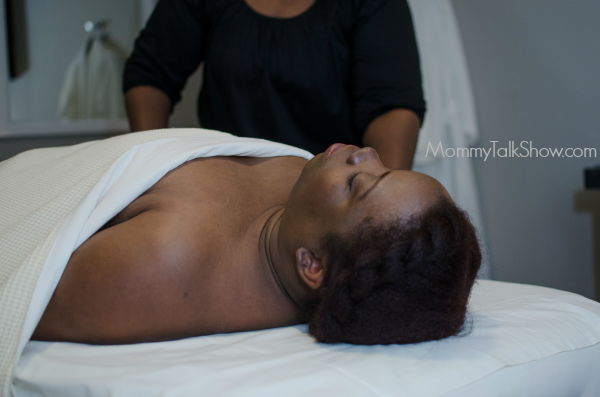 As far as staying late for your spa service, I've had the pleasure of falling asleep on a massage table after my service was over. Usually the therapist will allow you to stay in the room (as long as they're not overbooked) and wake up on your own time.
Some spas offer a light meal or lunch service they can order-in. If that's not in your budget, bring a protein bar or light fruit snack from home to much on. Wear your robe in the lounge area. Read a magazine or bring your iPod to relax.
Join the spa newsletter.
This is where the real savings are. I get e-newsletters from two Atlanta spas where they usually promote last-minute savings. I recently splurged on a deep cleansing facial because my skin was really dry and the spa offered $20 off for a weekday visit. I don't mind going to the spa on a Thursday or Friday! Do you?  This photograph is from a signature facial I reviewed at Natural Body Morningside back in 2013. It was luxurious. It's also where the esthetician turned me on to Naturpathica products which a great for my over 40 skin!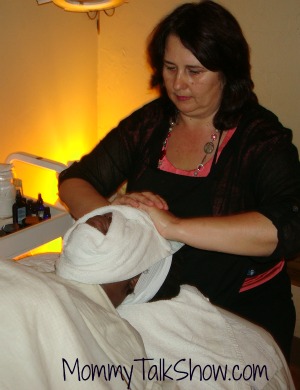 Some months I can splurge, but mostly I want to save. In case you're thinking about a gel manicure at your next spa appointment, I gave you a look at my day by day gel nails test before the polish chipped or cracked.
I'll go into detail in a bit about how you can save with e-newsletter offers.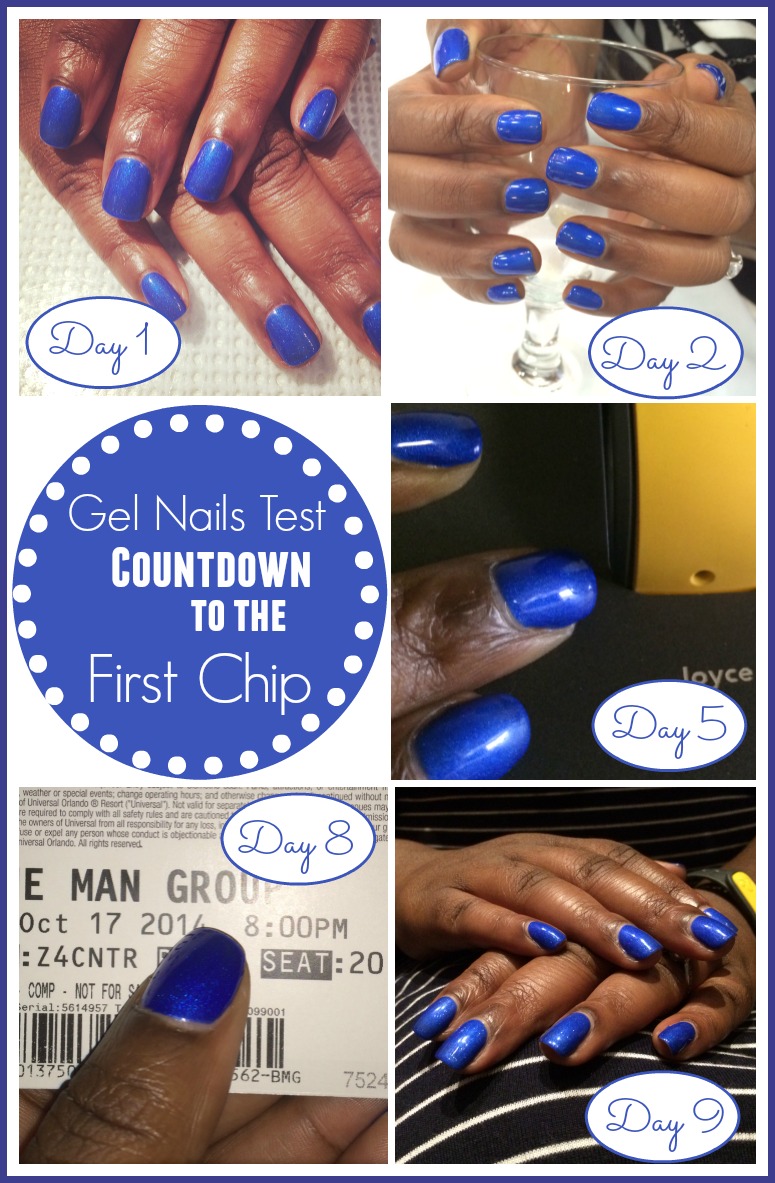 Book next appointment(s) before you leave.
Just like the savings in the spa's e-newsletter, there may be an opportunity to save – if you book your next spa visit IMMEDIATELY.  Ask to speak to a manager to see if they'll offer a discounted rate if you book one or more services before you walk out the door.  I've seen offers in spa newsletters to take up to one third off your overall price if you book multiple services as a package. Yes, you're putting out the money upfront, but per service you're really saving!
Bring a friend.
My final suggestion is to bring a friend for your next spa visit. When you call to make an appointment, ask if they're offer a 2-for-1 discount.
Bring your friend along to sit down, chat and catch up on life in a relaxing environment. I've really been thinking of a spa day for my next birthday where I invite a friend or two. Spas will be happy to accommodate your small group with a little heads up. Bring your friends in on a weekday and you may save even more!
Ditch the deal sites.
You may have noticed that I didn't suggest buying a Groupon or Living Social deals for your spa services. I've had good and bad experiences. Usually there are so many hoops to jump through with deal sites: no weekend appointments, limited hours and additional fees that creep up at the end. Back in 2012, I had a horrible experience with a Groupon for Posh Nails Spa in Buckhead and ended up getting a refund from the company!