We've been reading to our son A.J. since he was in the womb. I believe that's part of the reason he reads like a second grader and he's only three and a half. I also had a library card before I started kindergarten. Literacy can unleash an amazing world of imagination and learning for children. Heck, I used to read out loud for a living as a news anchor!
I'm excited to be a co-host for the #Tweet4Literacy event sponsored by the Atlanta Speech School 
on Wednesday September 25, 2013 at 7PM 
EST for a discussion regarding one of our nation's most important needs, literacy! You'll have the chance to win Barnes & Noble gift cards and a brand new Samsung Tablet! 
Comment below: What's your child/children's favorite books? Do they read hard copy books as much as they like e-readers or tablets?

The Twitter Party Details:
Who: Achieving Literacy in Everyday Life Twitter Party
When: Wednesday September 25, 2013 at 7-9 PM EST
Where: On Twitter! Follow @BluebirdPtchATL, @MommyTalkShow, @KBWhiskey, @AtlantasFrugalM tweets! 
Hashtag: #Tweet4Literacy
Follow: @AtlSpeechSchool @BluebirdPtchATL, @MommyTalkShow, @KBWhiskey, @AtlantasFrugalM
Co-Hosts:  @MommyTalkShow, @KBWhiskey, @AtlantasFrugalM
Prizes: (4) $20 gift cards to Barnes & Nobles and a Samsung Tablet
RSVP: Required on the linky below
Twitter Party Topics: 
Tips 

for encouraging literacy with your child

How 

To READ with Your Child

Read 

and Talk with Infants and Toddlers
 HOW TO ENTER:


To get started, click here to Tweet: "Join me at the @bluebirdptchatl #Tweet4Literacy Twitter Party w/ @AtlSpeechSchool 9/25 7PM ET! "
RSVP below by entering your twitter handle in the linky (required)
ADD TO GOOGLE CALENDAR 
Be sure to RSVP for the party by 
submitting
 your Twitter handle URL.
*Prize winners must RSVP via linky and be participating in the discussion to win.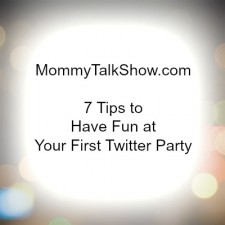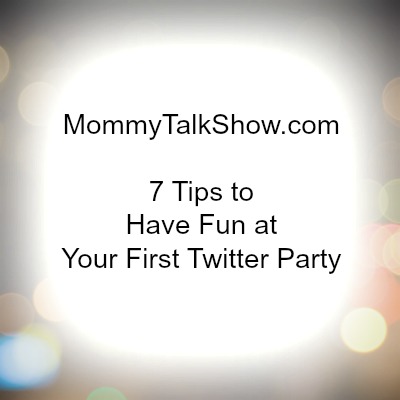 If you've never participated in a Twitter event, here are
7 Tips to Have Fun at Your First Twitter Party
.
Participants must be following @bluebirdptchatl on Twitter to be eligible to win. Open to United States residents only. One prize per winner. No purchase necessary. Twitter Party prize winners must complete a form with mailing details within 48 hours of the party. The form will be DMed if you win a prize.