I noticed that I spend way too much time "plugged in." I carry my iPhone everywhere. I'm always using my social media apps to manage my presence for Mommy Talk Show.  When I'm not on my phone, I'm on my laptop – usually for work. Very rarely for fun. Even though I manage social media for clients, write freelance articles and blog for Family Dollar, I needed to take a break.  My digital diet only lasted one weekend, but it was glorious. I had to plan for it and be sure to follow through on my promise to myself.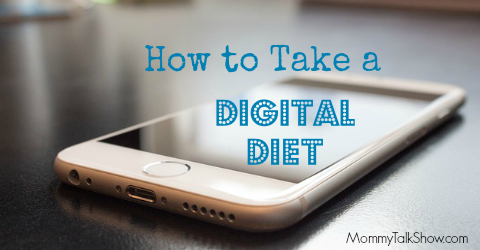 My Husband
As much as my husband understands my need to get tasks done while caring for A.J., he still gets little annoyed that I'm attached to my phone and laptop. I knew there was a problem when he started calling my laptop – "my boyfriend." LESSON: Don't ever let your spouse feel like a device is more important than them.
Our Child
While it's fun to snap photos and record videos of A.J with my iPhone almost every day, I still juggle his attention and my phone's. I knew it was really a problem when earlier this year a photographer friend of mine – Terrell Clark took these adorable photos of us when we ran into him at Whole Foods on Ponce de Leon Boulevard last Spring. In the more than 20 photographs he took, about a third of them had me scrolling through my phone while sitting next to A.J. as he ate a cookie in the booth.
I was there, but not fully there with our child.
Nothing like a photograph to show you who you really are and what you're showing to the world.
Then I took a breath and cut myself some slack. Maybe I was answering a clients email or sending a pitch to a PR person or maybe just scrowling through Facebook. I don't really remember.
But I do remember this face and this laugh. He's way more forgiving of my mistakes than I am.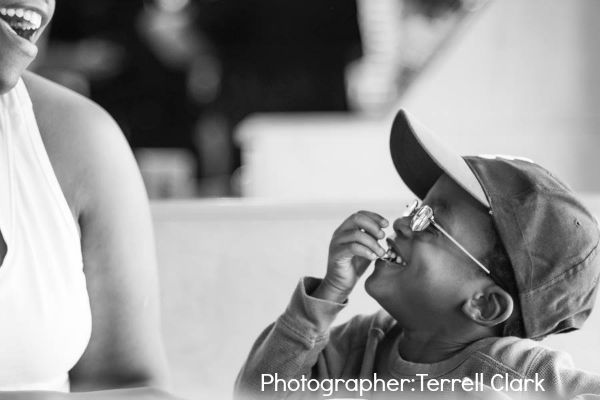 How to take a Digital Diet
Announce your digital diet. Tell your friends that you're taking a break so they're not surprised by your online absence. If you're a social media manager, like me, schedule your updates or get someone to fill in for you.
Delete your apps or turn off alerts. This really helped me because I use my iPhone as my primary phone so I couldn't put it away. But temporarily deleting apps and turning off the app alerts kept me from going on social media.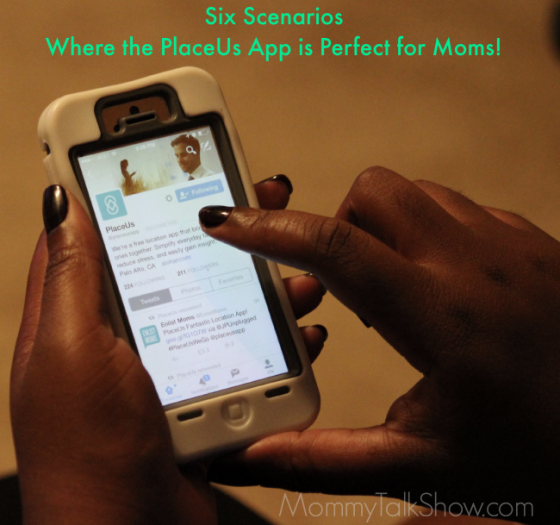 Put your devices in a room you rarely enter. The weekend of my digital diet I left my laptop turned off and on my desk in my office. I moved my desk chair to block it completely and didn't think about it.
Relax and be in the moment. Although so much of our lives are spent online communicating with friends or business colleagues, we need to focus more on the people right in front of us. I found myself chatting more with my neighbors and picking up the phone to call friends instead of texting. Having a home telephone is another way to limit your digital usage.
[Tweet "Need a social media break? Here's how to take a "Digital Diet""]