I became familiar with the Janie and Jack kids clothing line when its former owner, Gymboree, closed its stores and online shop in early 2019. For Janie and Jack fans, it sparked a bit of concern about where they'd shop for preppy and formal kids looks – until Gap bought the brand and kept it alive. Whether you like to shop online or in-store for your children, below you'll find a wealth of helpful shopping information about the clothing line for little ones.  This post also contains affiliate links for Janie and Jack. I will be compensated if you make a purchase after clicking on my links.
Masks are Back in Stock at Janie and Jack – Shop Now!
1. Formal Kids Clothing
Headed to a wedding or formal event where your kids are invited? Great job by the new couple for welcoming kids. For formal attire needs, the Janie and Jack kids clothing line features Special Occasion-wear for boys and girls.
Use the drop-down menus on the Special Occasion page to select outfits for your children based on size, gender, price and color. You'll find just what you need for your children to dress-up like the grownups.
As a boy mom, I can tell you finding quality suits for them is pretty hard, but Janie and Jack features wool suits for boys, along with dress pants, vests and cool caps.
2. Kids Sizes
You'll find clothing for boys & girls clothing sizes from 3 months to toddler sizes, all the way to teenager's size 16 at Janie and Jack.
3. Brick & Mortar Stores
While shopping online may be convenient, Janie and Jack also has retail and outlet stores you can stop in for a real experience.
In the Atlanta-area, there's a Janie and Jack Store at Phipps Plaza (3500 Peachtree Rd NE; 404.266.3331) and The Avalon in Alpharetta (4110 Avalon Blvd;  678.248.5249).
Find the nearest Janie and Jack shop near you through the store locator. There's even an international location in Amman, Jordan.
4. Family Moments
Get inspired by several fashionable families who love the look of Janie and Jack. The moms and dads are often inspired to coordinate their outfits with their children.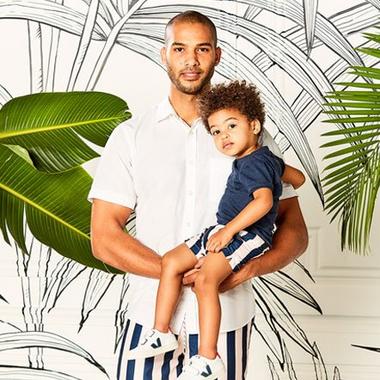 For family photo sessions, outings, formal events and comfy looks, check out the Janie and Jack Family Moments page for ideas.
These are family photos you'll cherish for a lifetime, as well as find a fun way to show off on Instagram!
5. Swim Gear
Headed to the pool, the beach or the lake to cool off? The Janie and Jack Swim Club has swimsuits, sunglasses and rash guards for boys and men. Little girls can rock their own Swim Club gear including hats for sun protection.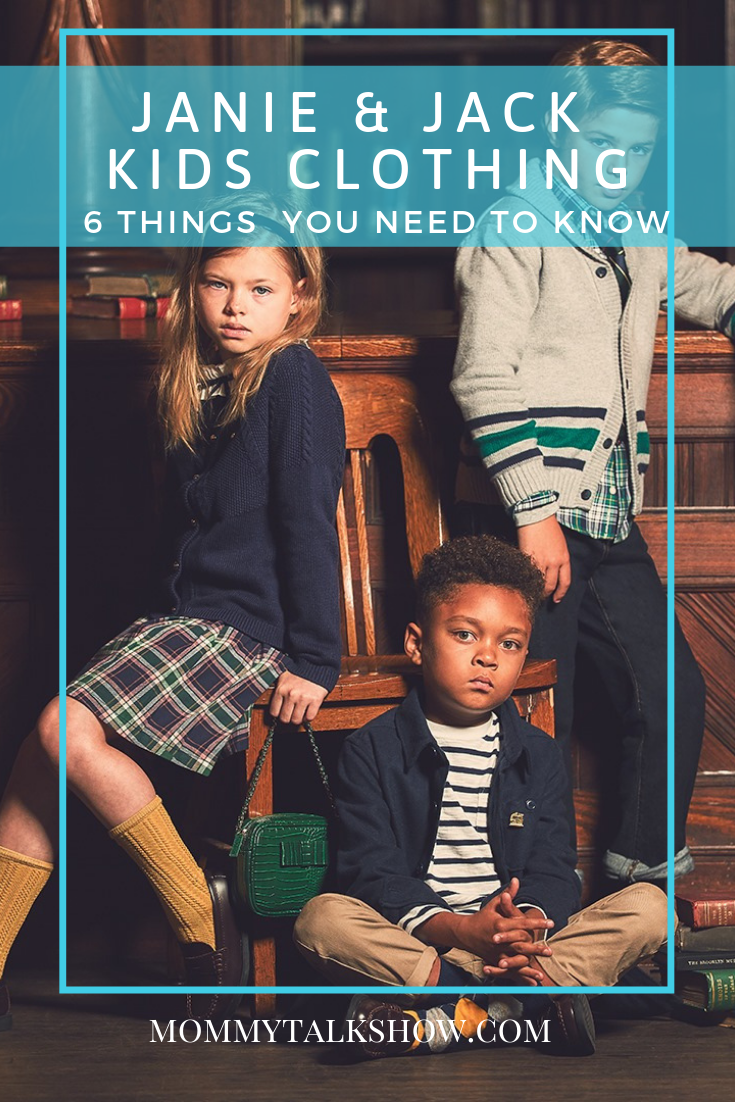 6. Free Shipping on Returns
Personally, I have a strict rule against paying for shipping when I stop online: Enjoy free shipping on all Janie and Jack purchases for more than $100.
You can return items to Janie and Jack stores or feel confident that Janie and Jack says "We offer free shipping on all U.S. returns."
Before you read this post, did you know about the Janie and Jack kid's clothing line? Would your little ones like to rock these preppy and formal styles?