As a stay at home mom for the last six years, I've had a less than stellar opinion about day care. I toured a facility five years ago when A.J. was just an infant. I was taken aback by the conditions in the infant room. There was one child care provider who was responsible for more than four children. The infants in the cribs gave me the sinking feeling that they were in "baby jail."  Don't get me wrong. The children were clean, no one was crying, but it looked so confining for them.
I couldn't imagine sending A.J. there – so we didn't.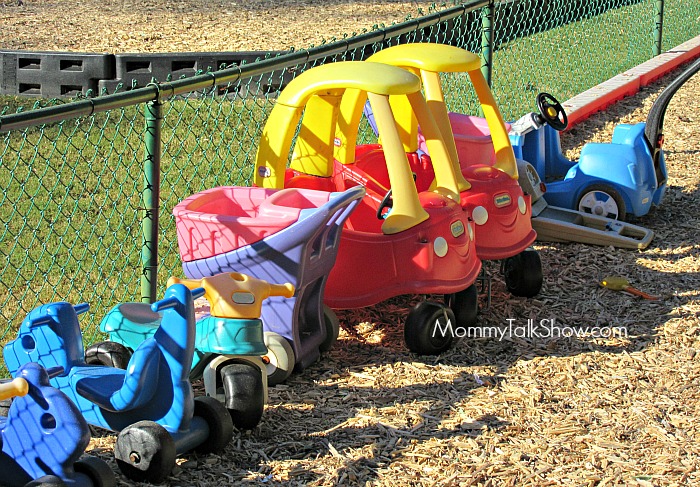 After a recent invitation to take a tour of Kindercare in Alpharetta, I came around to the opinion that all full-time child care options are not created equal. In fact, the Kindercare space I observed was top-notch in terms of its curriculum and care. There was adequate staffing, the facility was clean and the children were genuinely happy. Several staff members had their own children enrolled.
In-home care works best for some children, too. Because of my constantly changing schedule, we've relied on part-time preschool and moms morning out programs, as well as a full-time in home child care for A.J.
The Kindercare Learning Center also provided Georgia Pre-K for four-year olds and a daily school curriculum for all ages.
I got the sense that education through play, not just keeping kids busy was the focus. By the beginning of 2016, all Georgia Kindercare learning centers will be accredited by the National Association for the Education of Young Children (NAEYC)
If you're a stay at home or work at home mom who needs occasional help with your children, consider hiring a Mommy's Helper, for occasional help from an older child while you're at home.
During our visit, we observed the math and motor skills children were working on with pumpkins. They scooped out the seeds, counted them and planned to bake them for a snack later.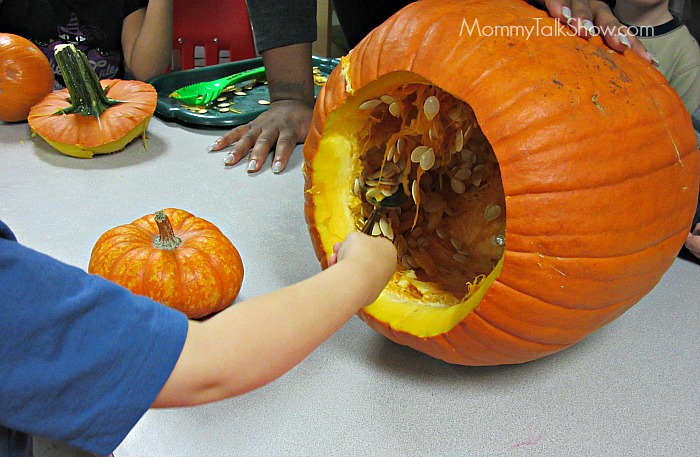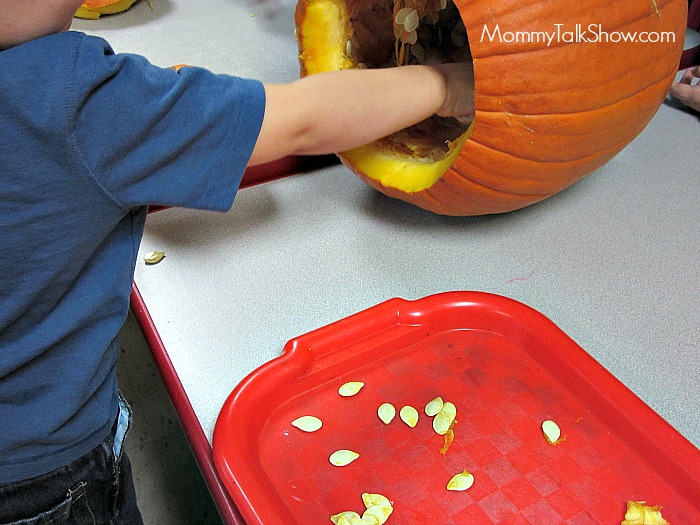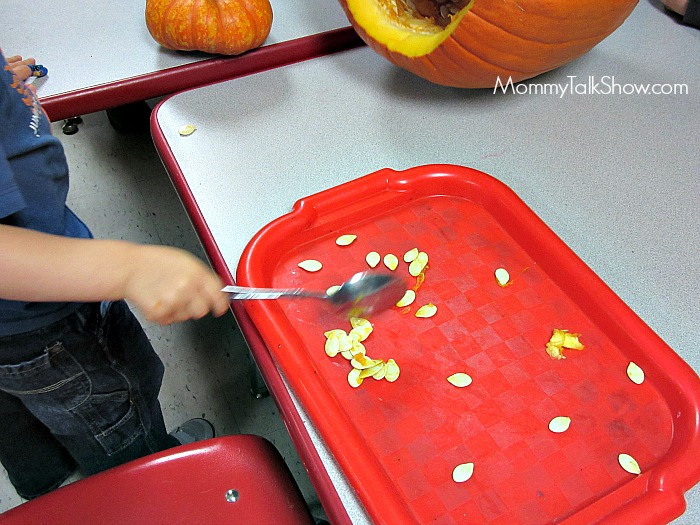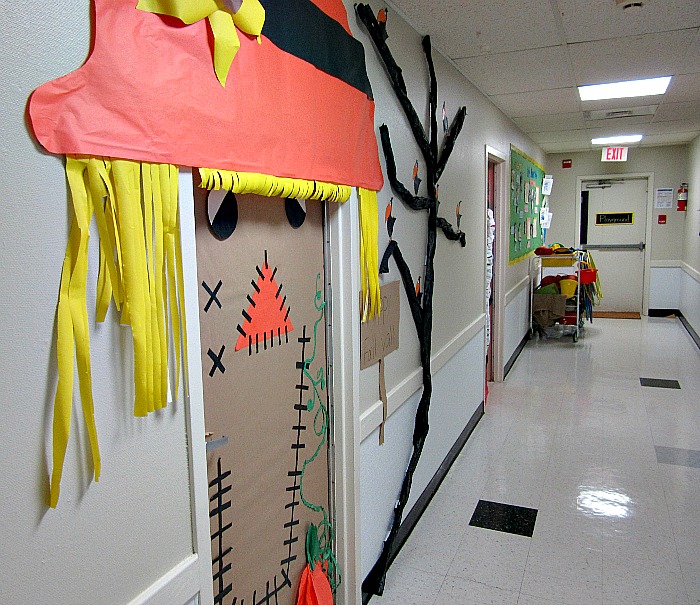 Each classroom had a festive fall decor too. This scarecrow won the learning center's contest too.
Before You Choose a Day Care
Ask for a referral from friends, family, neighbors and co-workers.
Take a tour.
Write down your questions, bring them with you to the tour and write down the staff's responses.
Know security procedures like background checks for teachers.
Check with your state for the day care's record. In Georgia, visit the Bright from the Start Georgia Department of Early Care and Learning.
I also asked for your feedback on touring a full-time child care option on the Mommy Talk Show Facebook page.