Even though I went natural in 2009 and stopped using chemical relaxers to straighten my hair, I was reluctant to straighten my hair using a blow dryer and flat iron. I'd heard horror stories about damage from other naturals who'd gone a little too heavy with the heat.
But in the last year I've learned How to Straighten Natural Type 4C Hair. First, I was a hair model at an Aveda concept salon here in Atlanta. Now I'm perfecting my technique at home with Aveda Smooth Infusion products and like Naturally Straight. I'll show you how my hair looked before, during and after.
In order to rock my "halo" (two twists around each side of my head and either twisted together or pinned up in the back) I like to blow dry and flat-iron my hair first. Even the halo looks a little old after a few days though. See how my shorter layers in the back start to revert and tighter? It doesn't look as polished as I'd like.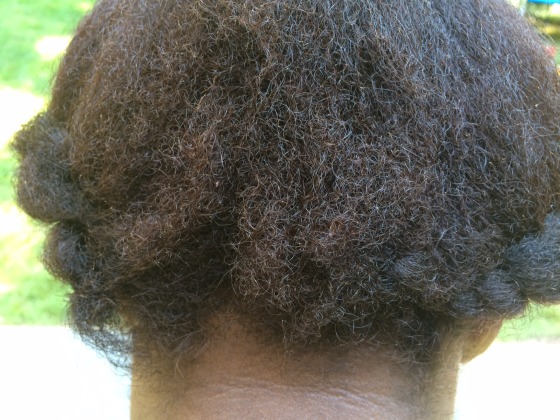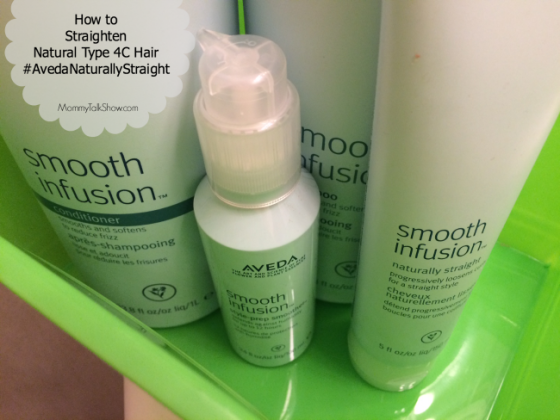 Aveda Smooth Infusion Products
I started by shampooing and conditioning my hair with Aveda Smooth Infusion products. I sectioned my hair in half to apply the Style-Prep Smoother, followed by the Naturally Straight styling creme. Aveda suggestions you measure the diameter of each side of your hair if you grabbed it together for pigtails and use a dime to quarter size circle amount. I should have done this before I wet my hair, because once it's wet it's very hard to gather and measure. Keep reading to watch the Aveda video where a professional in New York used the entire Smooth Infusion line on bloggers with varying hair types.
Here's what my hair looks like wet with conditioner applied and you can truly see why my hair is a Type 4 C. It shrinks tremendously into very tight kinky coils and knots very easily, so I break out my tools.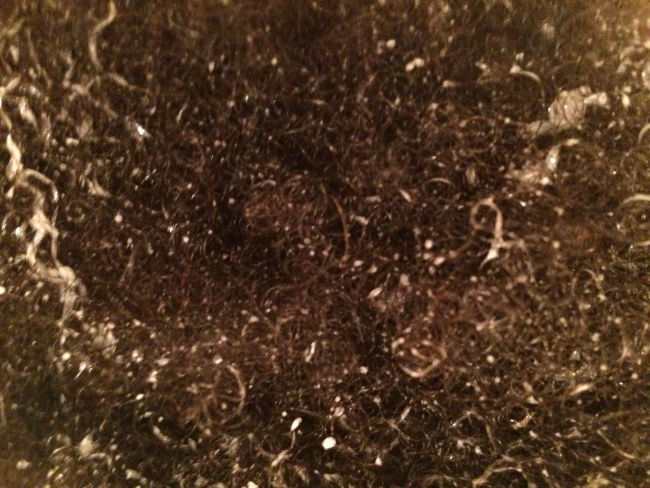 My tools
Among them are a wide tooth detangling comb, a second comb with smaller teeth, clips to create sections and then my blow dryer that comes with two styling picks. I've also used a Denman brush but once I'd gotten started I realized it was in the other bathroom, so I kept going without it. After it was blown dry I used my flat iron on very small sections because I find that works best.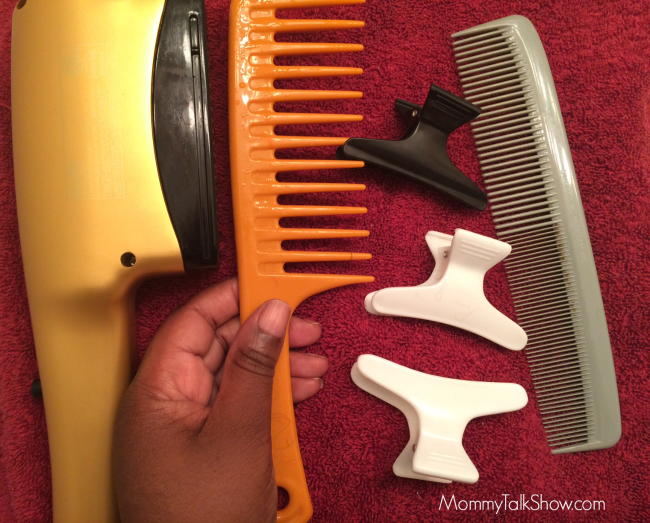 Aveda Naturally Straight
The new styling creme is designed to keep your hair straight – longer. The 5 oz.l bottle retails for $26. You can use it with the entire Smooth Infusion system for the best results or along with your usual shampoo and conditioner. Naturally Straight contains organic cassava root designed to protect your hair from humidity and fight frizz. According to Aveda, "After 5 consecutive applications of naturally straight, hair will stay straight for up to 3 washes."
Straightened Natural Type 4C Hair
Here are the results showing the straightness and shine of my hair after usually Naturally Straight. You can see a major difference from when it was tight and kinky.  I brushed my hair, added oil because it's typically very dry, separated each side and twisted it.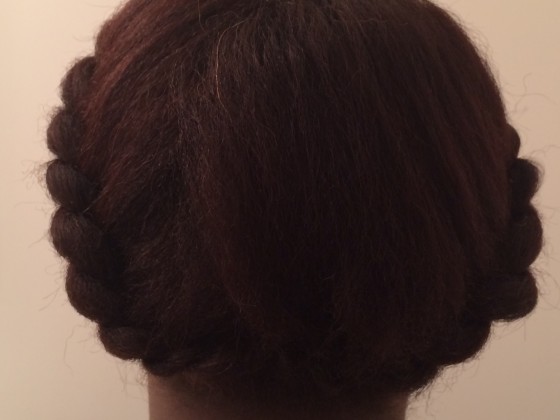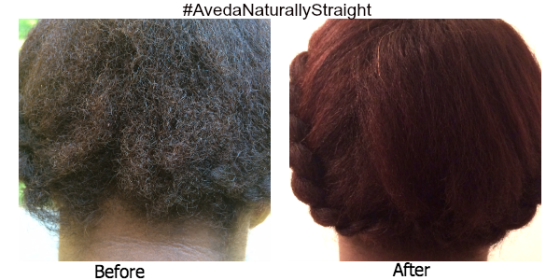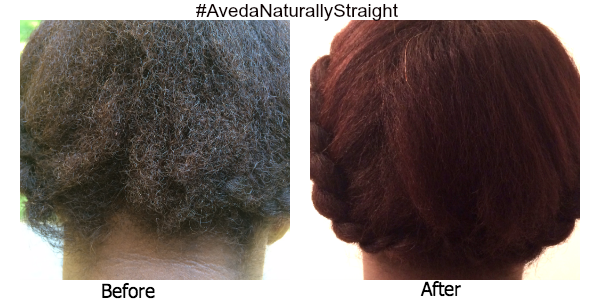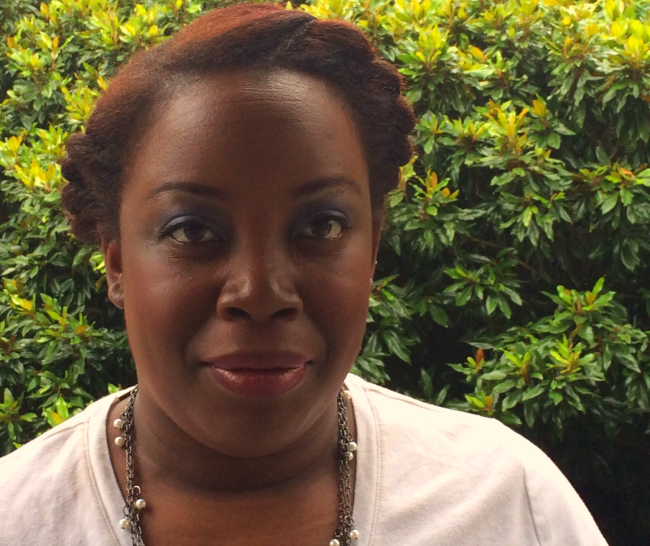 Comment below: How often do you blow dry and straighten your hair? What stands out to you you to the Naturally Straight creme and Smooth Infusion product line by Aveda?
Besides wearing my hair straight, I also like to have a picture perfect manicure. See my Gel Nails Test where I show you day by day how long my gel nails last.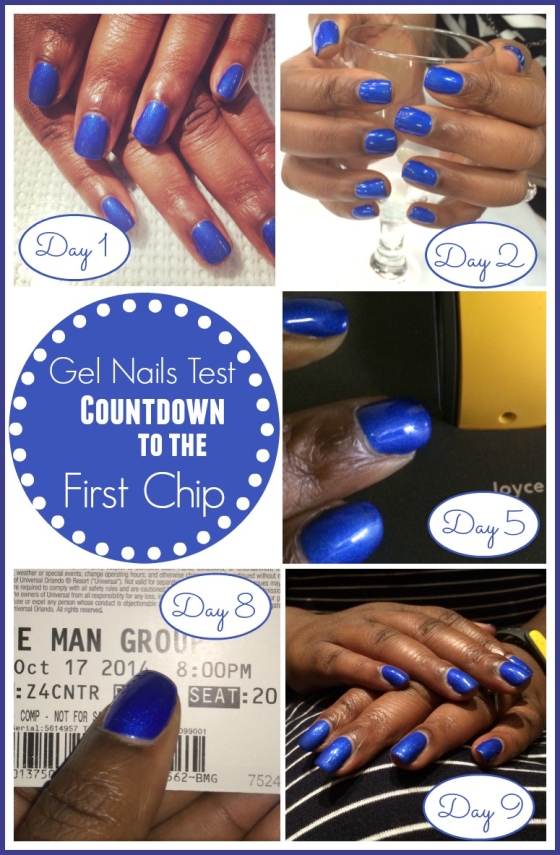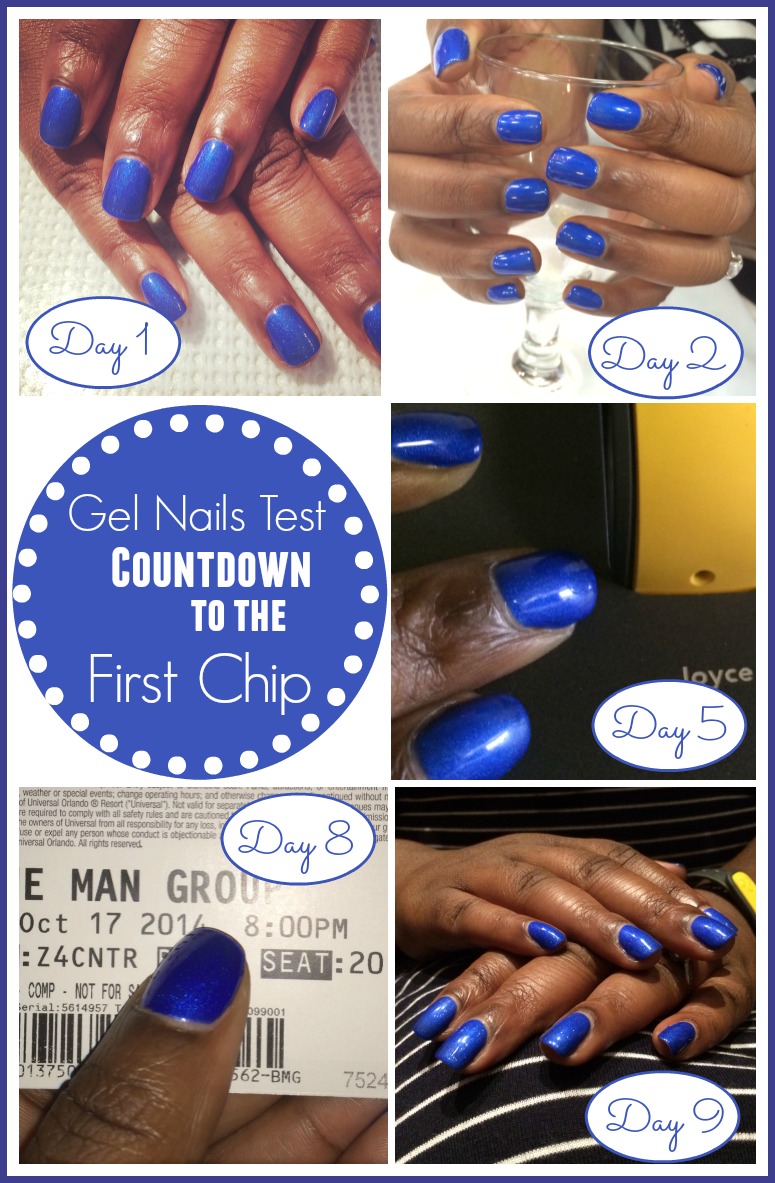 Aveda Smooth Infusion Video
Watch an Aveda professional use the Smooth Infusion system and Naturally Straight on the hair of bloggers with various hair types.