When I was pregnant with A.J. and breastfeeding him, I was much better about staying hydrated than I am now. Back then, I had a little person inside my body who was relying on me to eat a healthy balanced diet and stay hydrated. Or when I was breastfeeding him for almost two years, I was focused on keeping up my supply and avoiding his food allergies. Little did I know that the 12 pack of Mother Nurture Enhanced Water and Chocolate Truffles would be the perfect healthy baby shower gift idea for my friend, Tara.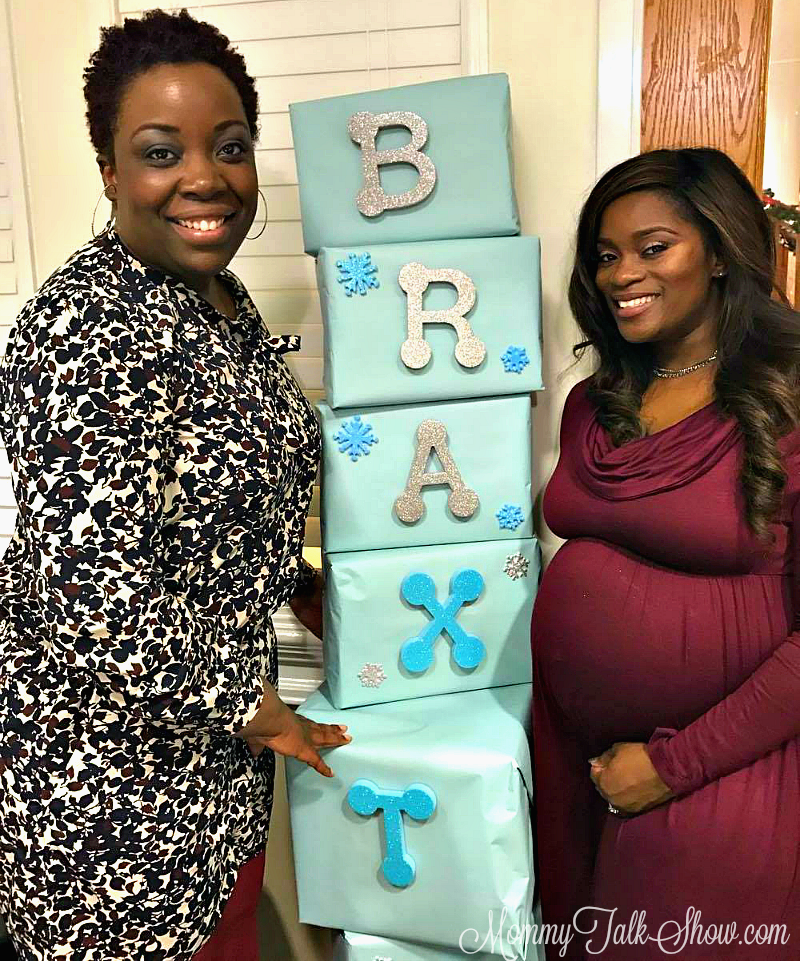 Many pregnant woman suffer from nausea and dehydration in the first trimester, or even throughout their pregnancy. I have friends who've also been to the emergency room repeatedly because of  dehydration When I gave Tara a basket with Mother Nurture water and chocolate truffles, she told the baby shower attendees that staying hydrated has been a problem for her early on.
Healthy Baby Shower Gift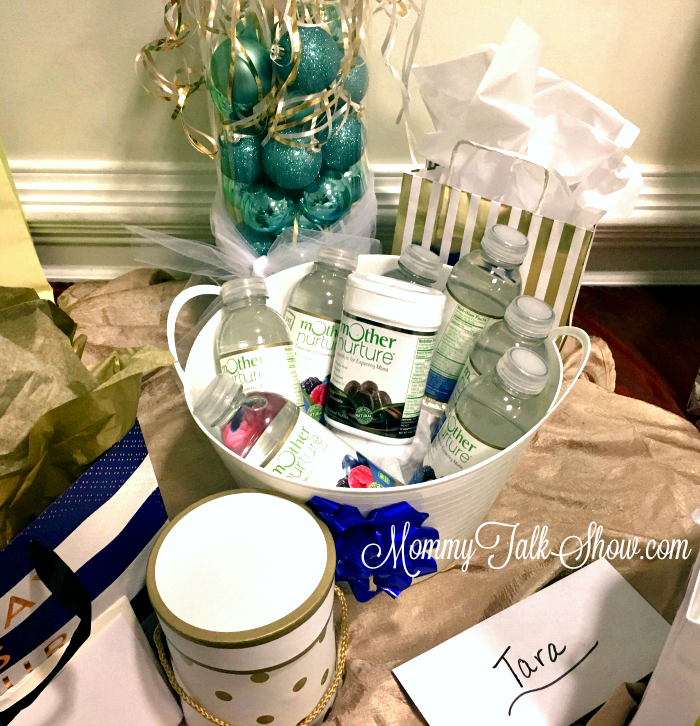 About Mother Nurture Products
"All Mother Nurture products are made with simple, all natural ingredients. We then add a Mother Nurture blend of essential vitamins and nutrients to help support Mom and Baby's health."
They're non -GMO and come in non-BPA packaging. Mother Nurture was created by a group of parents and health experts who are focused on prenatal health.
I snacked a lot when I was pregnant. I was always hungry. With Mother Nurture Truffles in milk chocolate and dark chocolate raspberry, moms can snack guilt-free. The chocolate bites are enhanced with Folic Acid, DHA, Calcium and Vitamin D – all vital for a newborn's development.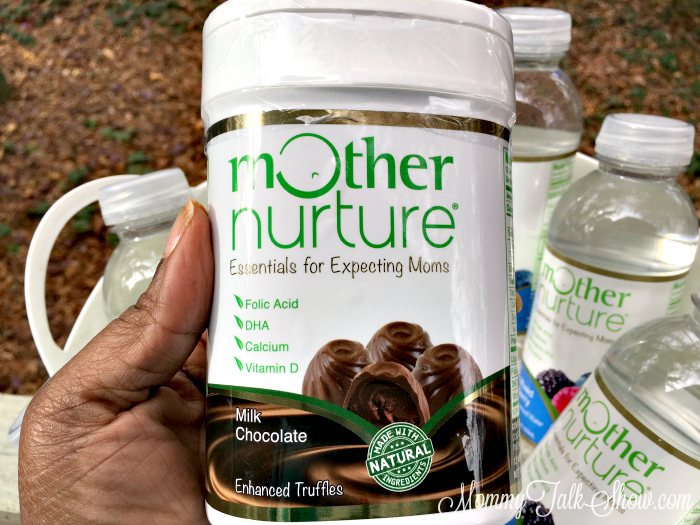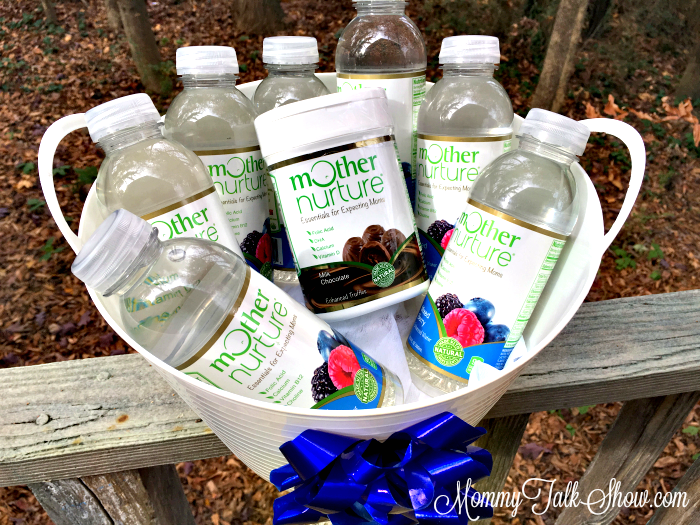 [Tweet "See why @MyMotherNurture is the perfect healthy #babyshower gift dea"]
You can purchase Mother Nurture Filtered Water and Chocolate Truffles on Amazon. They qualify for free two-day shipping for Amazon Prime members.
Consider sending an additional gift of My Mother Nurture water and truffles when mom and baby get home from the hospital, so she can stay hydrated without worrying about shopping.
How would this make a great healthy baby shower gift idea?
What else could you add to the baby shower gift to keep mom and baby strong?