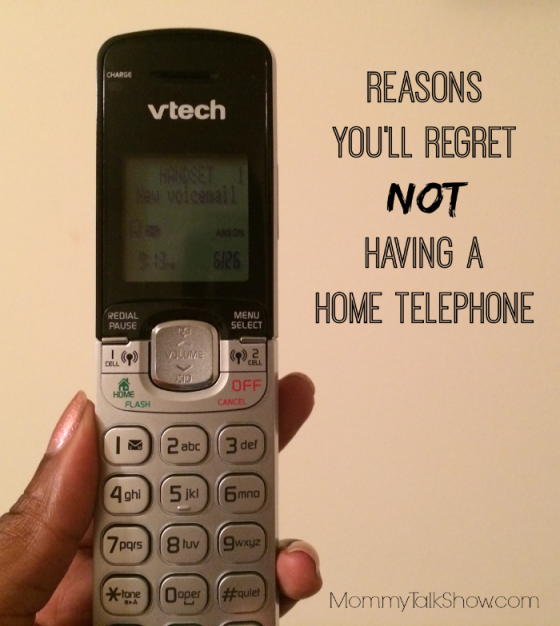 Over the last few months I've realized we need a home telephone.  In fact, we already have a home telephone number as part of our bundle with Comcast because it was cheaper to add it then just having cable & Wi-Fi alone. Two out of five U.S. homes don't have a landline telephone.  But I realized I didn't want to stay a part of the trend and created a list of time I regret not having a home telephone, including:
When your cell phone battery is low…
I use my iPhone all day to manage social media for my clients and promote the family-friendly brands you see here on my parenting talk show. At the end of the day my cell phone barely has any power left. I try to minimize the power loss by dimming the screen and recharging it throughout the day. But if A.J. gets his hands on my iPhone to play his preschool apps or to watch an appisode of Disney Jr. – my power is blown for the day.  As a work at home mom and freelance writer, I also rely on my iPhone for consulting calls. A home telephone gives me another option to make and receive calls when A.J. is playing on my iPhone.
When your cell phone breaks and is getting repaired…
In April, my iPhone 4s was showing signs of wear and tear I ordered an upgrade so I could stay in touch with the outside world. Before I left for a blogging conference, I upgraded to a new iPhone 5s. Thankfully, there was no downtime.
But I've had friends who've needed to send their mobile phones away for repairs, which leaves them out of touch for days or even a week.
In an emergency…
Earlier this year our neighbor's home was destroyed in a fire. They escaped safely. It traumatized A.J. for about a month. He kept asking questions about how safe we were.  Home phone numbers are connected to your physical address and make it easier for emergency responders to find you.  Is your cell phone protected with a password or pass code? If your children don't know it and your cell phone is your only phone, how can they call for help?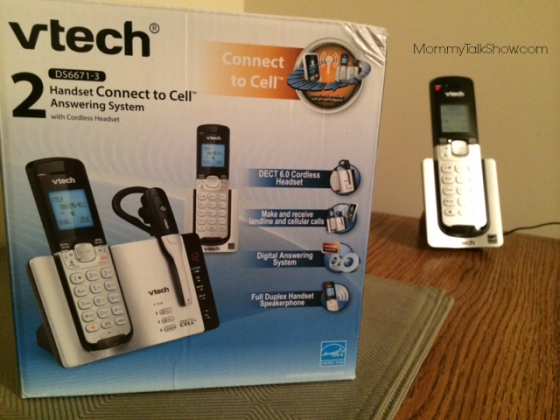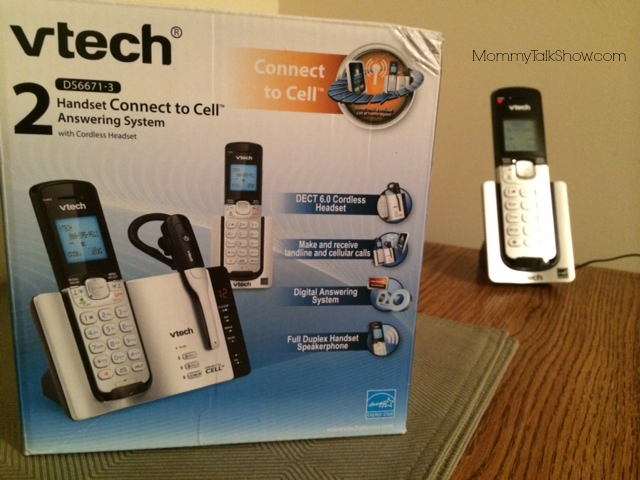 When your leave a cell phone in the car or in another room….
It's late. It's dark. And I realize my cell phone is not an arm's reach away, but I need to call someone.  These are the moments I wish I had a home telephone.  Next week, I'm reviewing and giving away a VTech DECT 6.0 cordless home phone that has Bluetooth technology to make and receive cellular calls.  Subscribe my bi-monthly e-newsletter so you don't miss the opportunity to win one for your family.
Comment below: Is a home telephone obsolete? What features in a home telephone do you find most useful?
You can also talk back to me on the Mommy Talk Show Facebook page and see how many moms still use a home telephone: