For A.J.'s 8th birthday weekend we decided to do something the entire family could enjoy – visit World of Coca-Cola. You could tell it was officially Spring in Atlanta because downtown was packed after the St. Patrick's Day Parade, visitors packed Centennial Olympic Park and the nearby Georgia Aquarium. Finding a place to park was challenging, so be prepared to circle the area of a few times or park a bit of a distance away, then walk to World of Coca-Cola.
Thank you World of Coca-Cola for the complimentary tickets for our experience.
From 8 to 80: What Every Generation Loves About World of Coca-Cola

Pre-teen's Favorites
I can't believe I actually described our son as a pre-teen. He's 8, officially a big boy and no longer a little guy.
A.J. already told me my behavior in public must change due to his new level of maturity.
He's visited World of Coca-Cola three times already, but he always finds a way to introduce himself to something new.
[Tweet "See what your pre-teen may love most about @WorldofCocaCola: "]
He loved absolutely every exhibit from the can of Coca-Cola you're given in the lobby, to the 4D movie to the interactive displays and tasting experience where you sample beverages with more than 100 different flavors from across the world. All week he counted down until he could drink all the Sprite his bladder could handle.
While he explored the tasting area with my husband, I sat down on the comfortable seating with my Mom sampling flavors. I shared our photo on the Mommy Talk Show Facebook page:
[Tweet "What would your pre-teen love most about @WorldofCocaCola?"]
Midlife's Favorites
No matter how many times I visit WOCC, I'm always moved to tears by the Moments of Happiness film. It's one of your first experiences you'll enjoy on your visit.
In the film, you see family and friends from all over the world experience milestones celebrated with Coca-Cola. Bring your tissues! I forgot mine this visit and the hot tears rolled down my face as we exited the theater.
Take plenty of photos while you're visiting WOCC. Pose near your favorite exhibits. Take a picture with the Coca-Cola Polar Bear and be patient if he takes a break to cool off with a delicious, classic drink.
Through March 31, 2019 you can bring a family of 4 or group of 4 friends to enjoy WOCC for $50 admission. Print this WOCC Friends & Family Four-Pack Offer Coupon.
[Tweet "Thru 3/31/19 bring family of 4 to @worldofcocacola for $50 & save!"]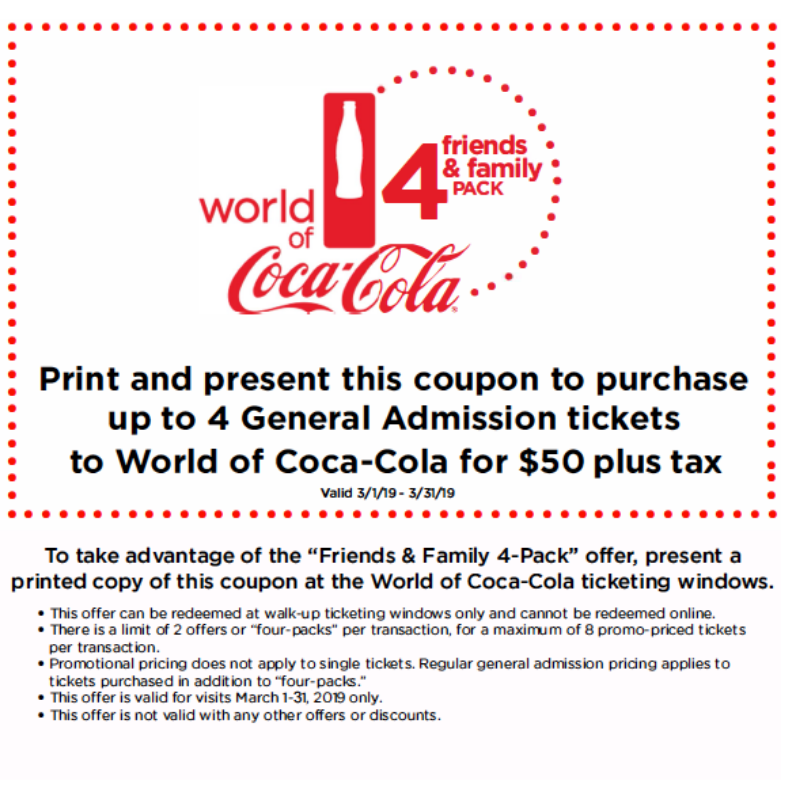 RELATED TOPIC: 6 Days of Spring Break Staycation Ideas: Fun & Food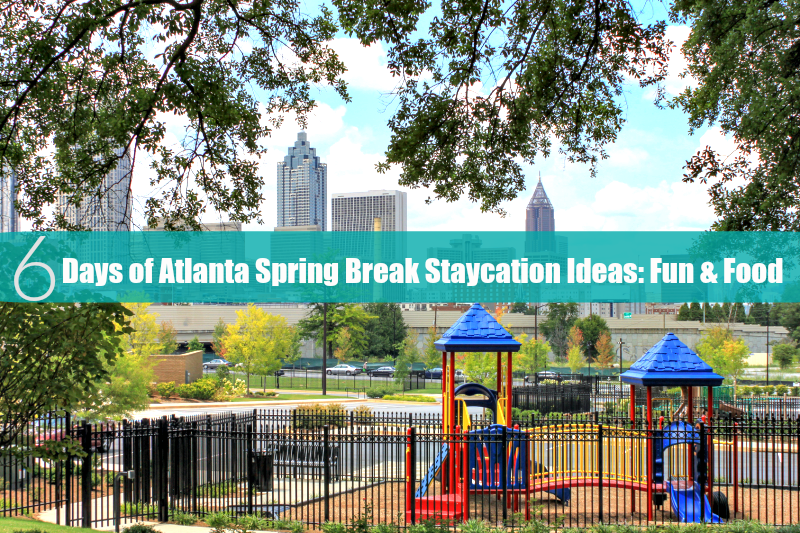 [Tweet ". @WorldofCocaCola's "World of Happiness" film a fav among the over 40 crowd!"]
X-Ennial's Favorites
My camera-shy husband loved the tasting room just like A.J.
My husband's palate is a way more adventurous than mine. He loved the flavors from almost every continent there.
Learn about the WOCC Taste It area of the exhibit.
[Tweet "Gen X & Millenials will love this attraction @WorldofCocaCola"]
Watch World of Coca-Cola: Taste It

Senior's Favorites
My Mom's favorite feature wasn't what I expected since she's 80+. She loved the 4D Movie!
After your settle into your seats and put on your 4D glasses, get ready for a theater experience where the seats shake, water splashes from the screen and you feel the wind blowing in your face.
She LOL'd throughout the 4D experience where you go on an international adventure to find to secret to Coca-Cola's formula.
If you're bringing a senior or anyone who has difficulty walking long distances, take advantage of the wheelchair service World of Coca-Cola provides. Staffers can direct you to the closest elevators, bathrooms and accessible walkways.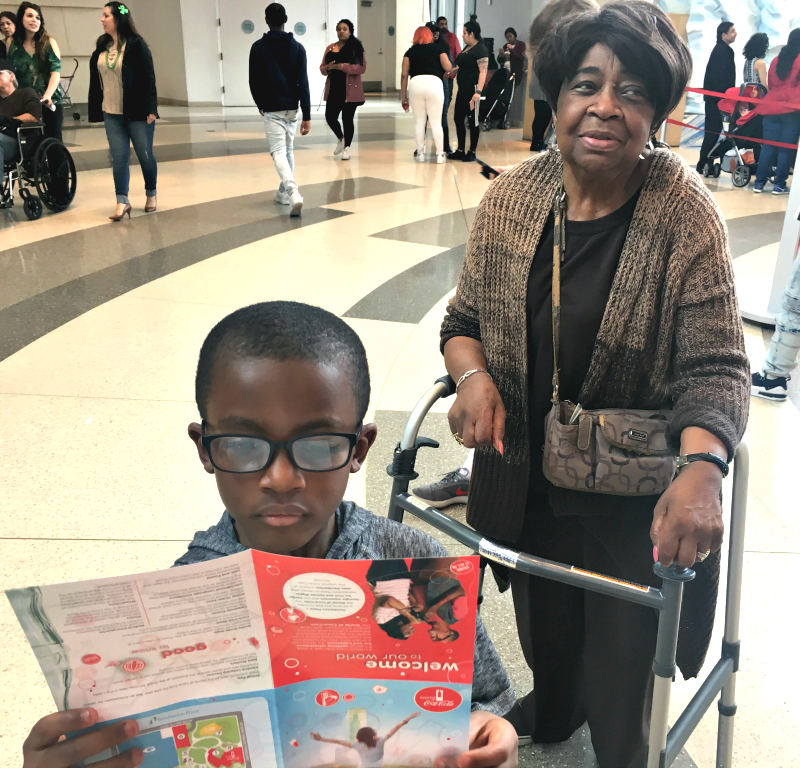 [Tweet "See what an 80+ Senior ranked as her favorite attraction @WorldofCocaCola"]
What is your favorite exhibit to explore at World of Coca-Cola?
If you've never been, what would you like to see most?