Maybe it was my perimenopausal brain that failed to initially see the connection between "Onward" and "Frozen" until my friend pointed it out. We were invited to attend an "Onward" screening this week thanks to Allied Global Marketing. As the theater lights dimmed and the film started my friend said, "This is going to be "Frozen" for boys." Then it all started making sense. I went to my number one news source, Twitter, which confirmed this early theory on the film that debuts nationwide March 6th. There are countless posts about how similar the movies are. Let's look at some of the more obvious comparisons.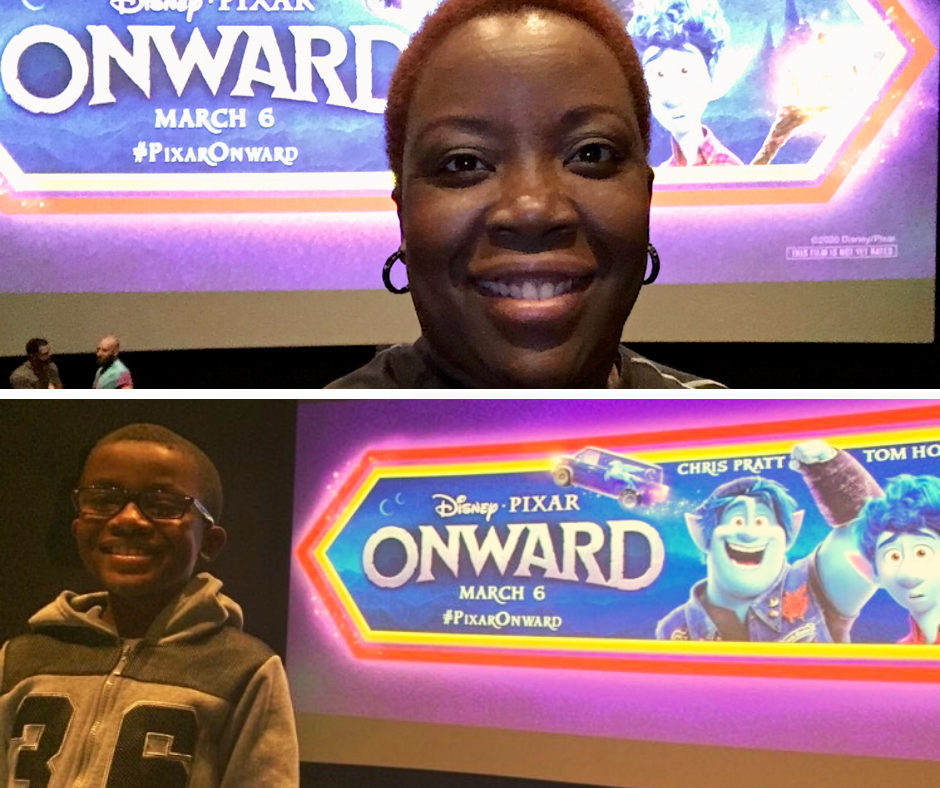 Does Brothers + Frozen = Brozen?
"Onward" is inspired by a true story. Writer and director Dan Scanlon found an old recording of his dad's voice on a tape. He played it back and was inspired to create a fanciful story. Pixar loved it and six years later the story of "Onward" came to life. It's set in a magical time that slowly becomes not-so-magical. People forget to use their natural abilities to fly and instead start driving everywhere. Spells are no longer needed and wizards forget how to do them.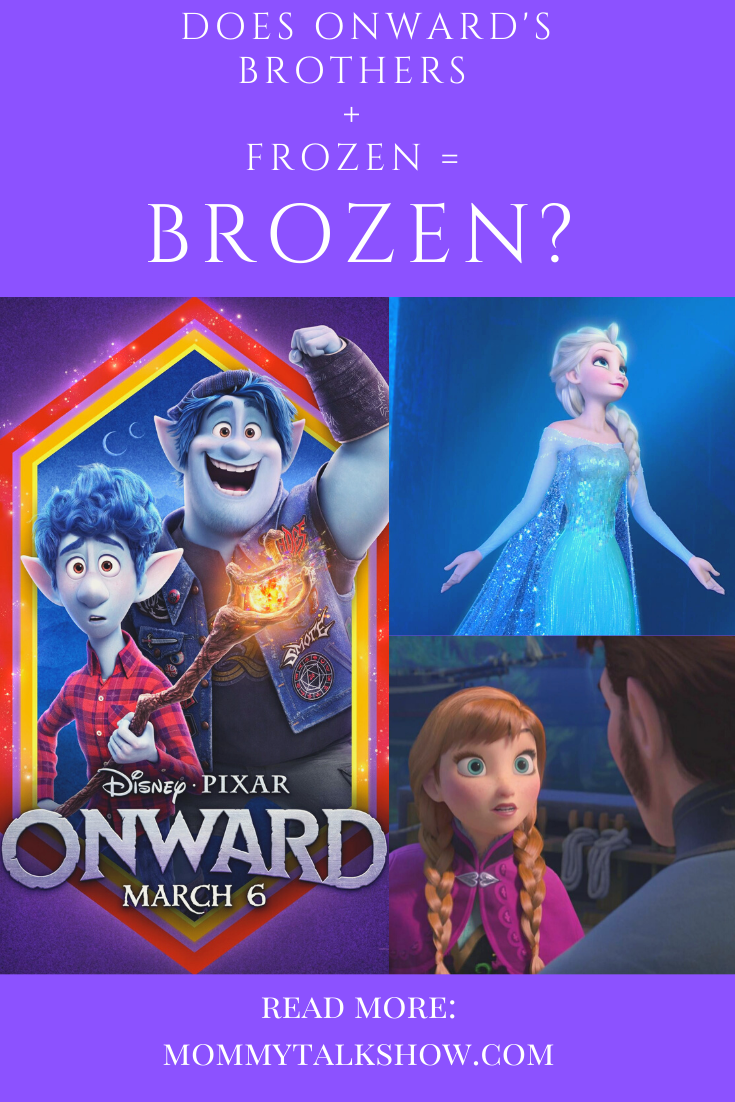 "Onward" stars brothers, Ian Lightfoot (Tom Holland) and Barley Lightfoot (Chris Pratt) who find a magical spell that can bring their deceased dad back for just 24 hours. Sounds simple, right? Of course, the spell doesn't work well the first time so only the bottom half of their dad returns. To complete the spell and cherish their dad before the next sunset, Ian and Barley take a crummy van, Geneviere, on a dangerous journey that had me screaming at the screen. Seriously. I almost fell out of my seat a few times from all the twists and turns and jumps that van encountered.
In true Pixar form, you grow to love these characters in less than two hours. You can't take your eyes off the screen. You see similarities between this family and your own. But first, let's talk about whether it's fair to call "Onward" – "Frozen" for brothers. You may already hear people calling it – Brozen!
Movie Logos
Both logos feature the one-word movie title with a similar blue-ish font. Do you notice the similarities?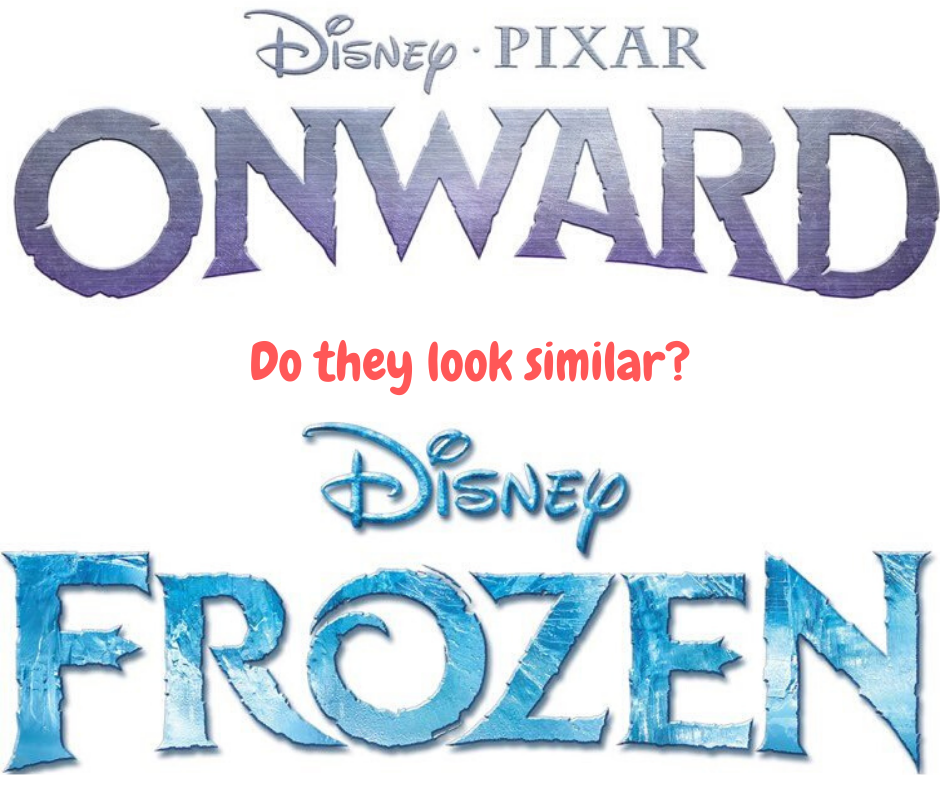 I think they are similar, but that's a credit to Pixar's branding. You know exactly who made this film and why.
Sibling story
"Frozen" followed sisters, Anna & Elsa.
"Onward" featured brothers, Ian & Barley.
Both sets of siblings have a serious disagreement in their respective films. They set out on a dangerous adventure. Along the way they realize that their bond is the tie that can protect them and carry them through life.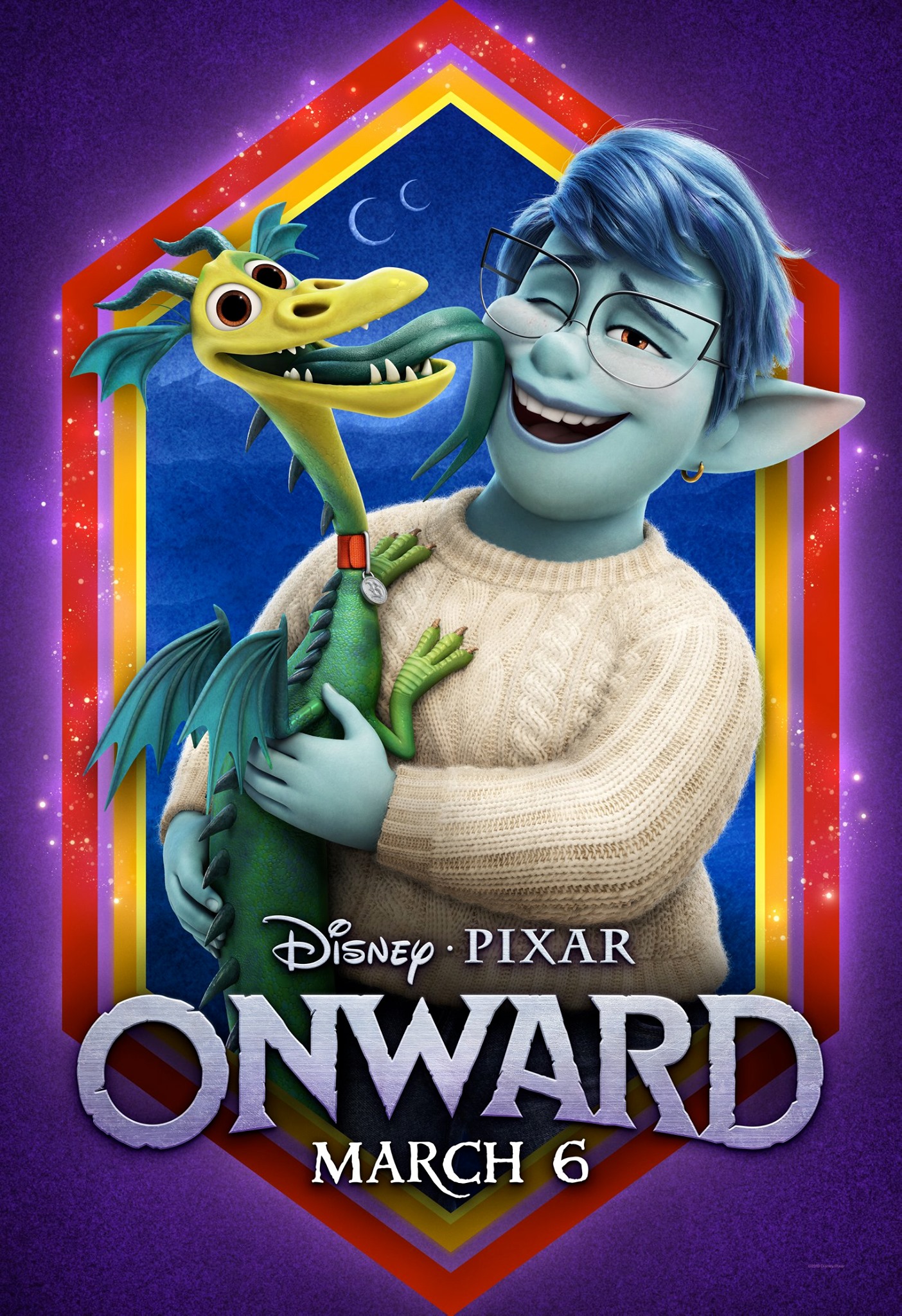 While Anna and Elsa's parents were both deceased in "Frozen", in "Onward" the boys have one surviving parent, Laurel Lightfoot (Julia Louis Dreyfus). She does her best to protect them on the adventure because they don't know that there's a curse on the magical spell they're trying to complete.
Sidekicks
Olaf, Kristoff, and Sven are among the sidekicks in"Frozen."
For "Onward" you have unicorns, an amazing manticore (Octavia Spencer) and flying Pixie Dusters that terrorize the brothers. Wait until you see the police force!
In the end, is it fair to compare Pixar's "Onward" to Disney's "Frozen?" I think it is because there are some clear similarities between the films. But Pixar does a good job of making "Onward" stand out on its own. There are distinct characters, an air of fancy, and a different family dynamic that to me make it a very different film.
Yet the overall theme of accepting yourself as you are is clearly evident in both films. What I loved MOST about "Onward" was Corey the Manticore played by Octavia Spencer's character. To me, she embodied the self-acceptance message better than anyone else. I think you'll love "Onward" and I think her character will be one of your favorites.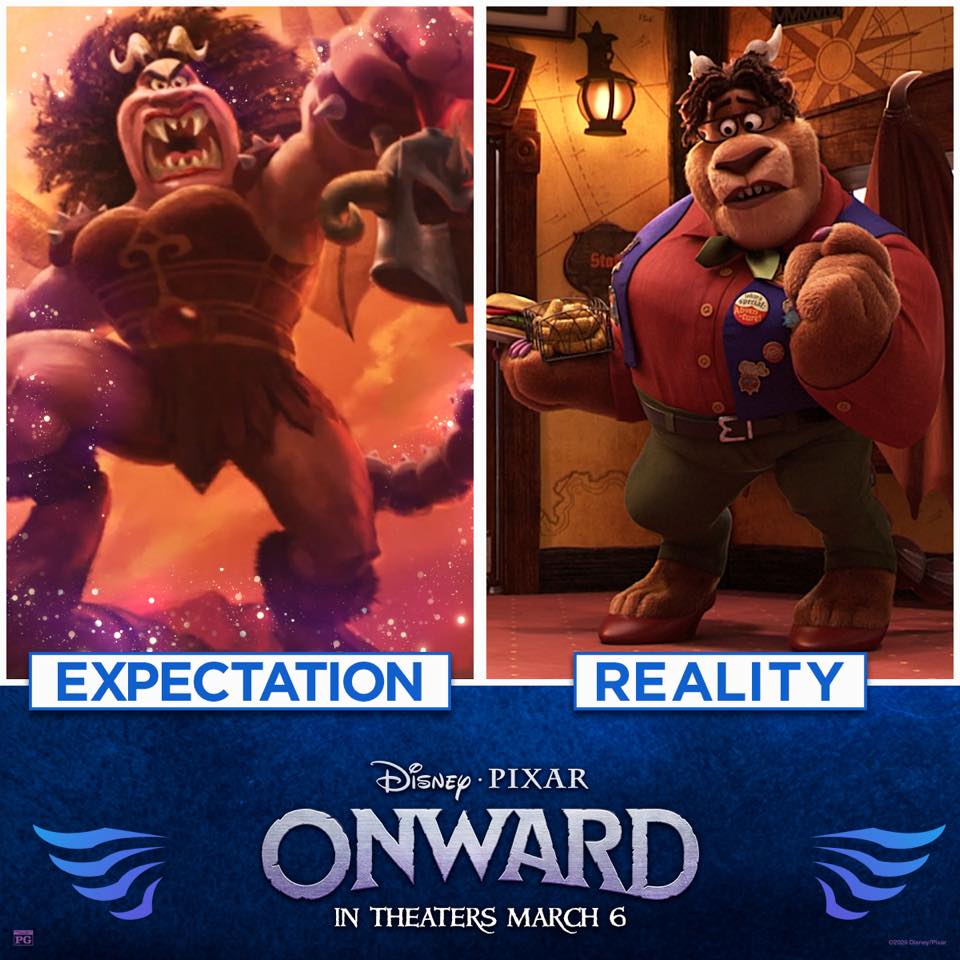 Don't forget to download and print the "Onward" Character Coloring Sheets.