This post is a partnership with Misook, featuring on-trend fashions for women and classic career looks.
I'm already expecting the New Year to bring a bounty of opportunities.  More travel. More speaking at conferences like NY at She Summit. More work as a social media correspondent for events like the Motivated Moms Tour.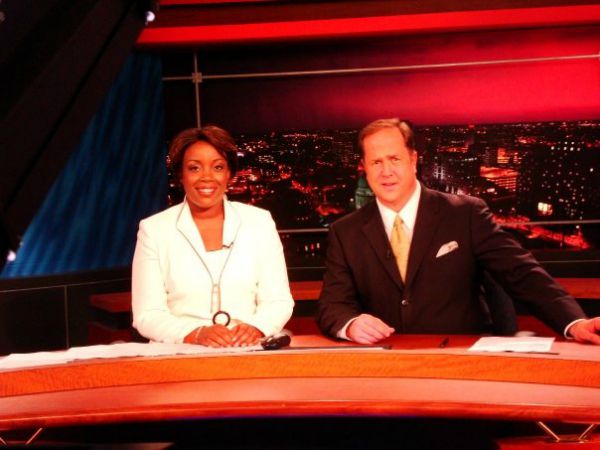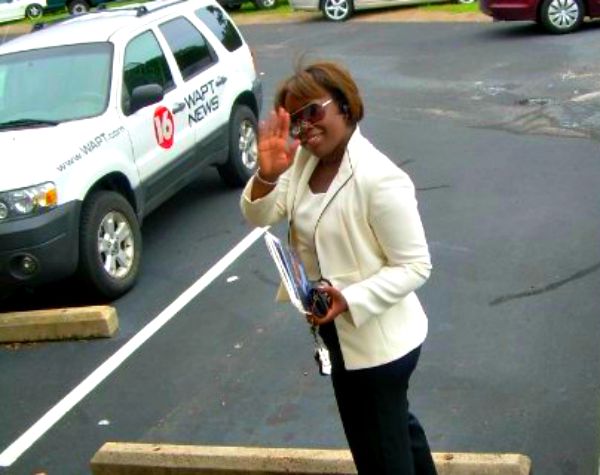 If you're new here, you may not know that I was a local TV news anchor and reporter in my pre-mommy life. My "TV anchor uniform" was often a blazer, top and pants.  I still have many of these high quality career clothes in my closet, even though I haven't worked in an office for eight years.
They lasted. But, I just no longer fit them! My waistline isn't as defined as I'd like. That doesn't mean I can't be professional or comfortable in a professional setting.
Like many moms who work from home, I'm often mildly panicked when I have to go to a professional setting or attend an event. After you look over the classic career looks I've picked out at the Misook Shop, use the 25% off exclusive savings code:  MSK5891 (valid thru 12/31/17) to shop for yourself or a friend.
Classic Career Looks for Moms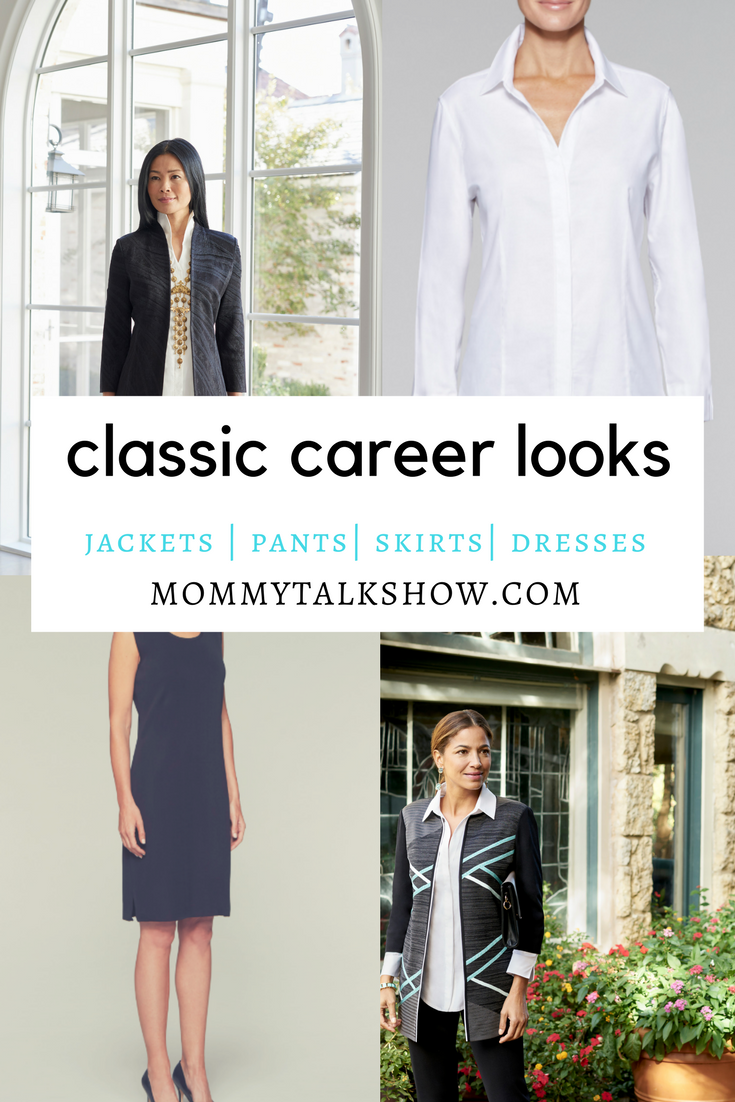 I'm at the stage in my life when I love a longer jacket to cover my rear end, yet accentuate the waistline –  without giving me a boxy look. 
Jacket & Blouse
Abstract Lines Jacket (Black/Slate/Turquoise/White) & Pique Blouse (White)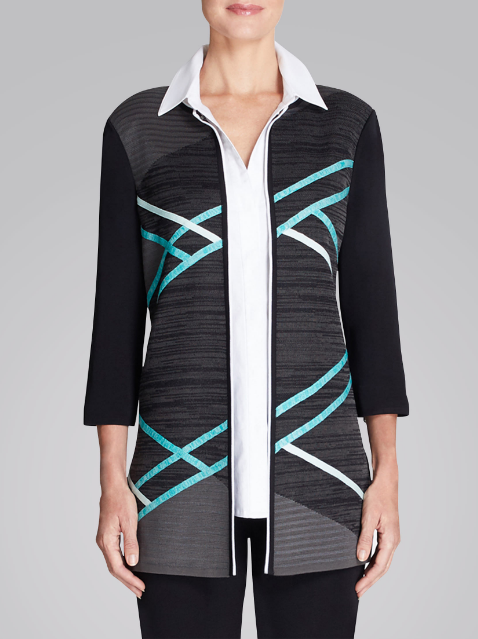 I chose the Pique Blouse and Abstract Lines Jacket for my first classic career look.
To me, the Pique Blouse in white is a timeless addition to a wardrobe. Wear it with or without a jacket.
Layer the blouse with the Abstract Lines Jacket and you can rock any board meeting! It's made of 70% acrylic, 20% rayon and 10% polyester.
"Styled in a flattering below-the-hip length, this contemporary topper pairs perfectly with black pencil pants for machine-washable style at its best."
Did you read that? Machine washable! I'm all for a career look that allow me to avoid a trip to the dry cleaner.
Lustrous Jacket (Black) & Stretch Cotton Blouse (White)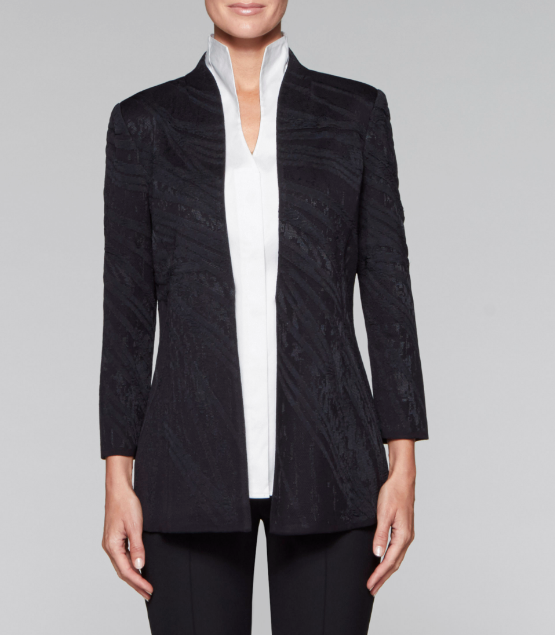 The second jacket and blouse combination I picked was the Black Lustrous Jacket and White Stretch Cotton Blouse.
Any stretchy, forgiving fabric is becoming my new BFF with my new over 40 body shape. So when I noticed and read that the cotton blouse "simultaneously ensures maximum comfort and impeccable fit, while the seamed panels instantly streamline," I knew it should be part of my career looks.
The Black Lustrous Jacket is far from boring, just because it's Black. Its "intricately stitched fabric and incredibly smooth hand" distinguishes it and the length looks perfect for me.
Pants and Skirts
I can rock these with these jackets and blouses with Misook Slim Leg Pant (red, black, navy or white) or 23 inch Straight Skirt (red, black or navy). Or you may have another classic piece in my closet that would be an ideal fit.
Although the looks I chose feature mainly Black central pieces, don't be afraid to pop in the color when you return to work. Both the Misook Slim Leg Pant and Straight Skirt come in red, so here's how they look.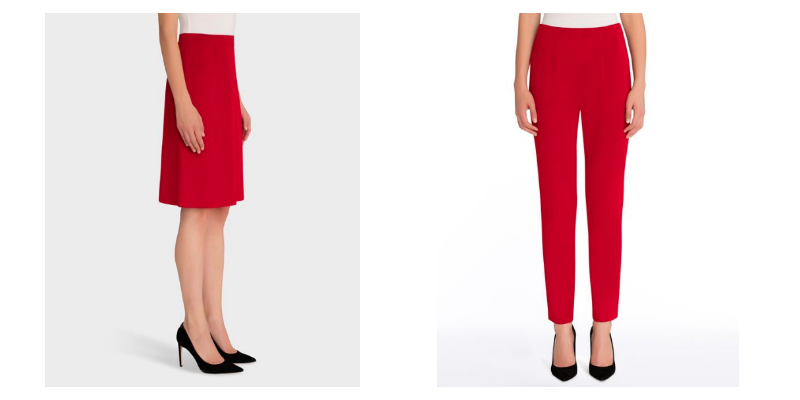 Sheath Dress
As much as I love a pant suit, dresses have been my go-to for many professional settings. The waistline is "forgiving," you can dress it up with heels and jewelry and dress it down with flats if you're doing a lot of moving around.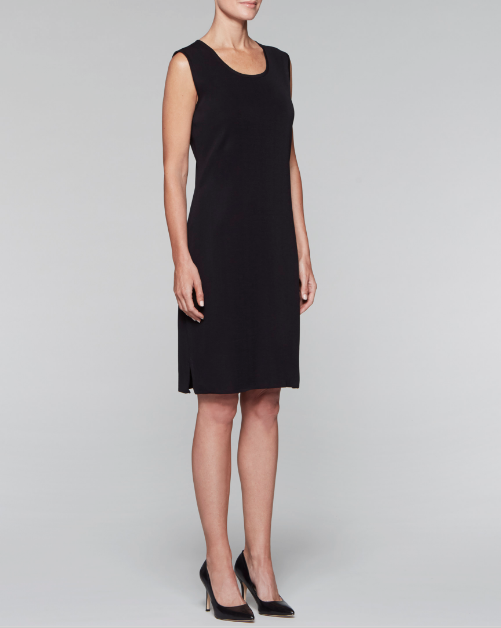 Misook's Sleeveless Sheath Dress comes in white, red, black or navy. "Its classic knee-length and lightweight fabric make the sheath perfect for layering or wearing on its own." For example, I can pair it with either the Abstract Lines Jacket, Lustrous Jacket or wear it with no jacket.
Comment below: Tell me what you think about these classic career looks below. Which look would give you the most bang for your buck when you wear it in a professional setting?
When I found out about Misook, I was excited to share the 25% off exclusive savings code: MSK5891 (valid thru 12/31/17) to shop for yourself or a friend. Get social and share this post!
[Tweet "Career moms, here's a @MisookShop savings code for classic, quality professional clothes"]
For updated looks & sales, follow the Misook Shop Facebook  and the Misook Shop on Instagram.