I'd like to continue sharing my journey of turning 40 and figuring things out, by hosting a Twitter chat to zero in on what women over 35 love to TALK about! Bring your honesty and opinions to this online party you can attend while you're in your PJs.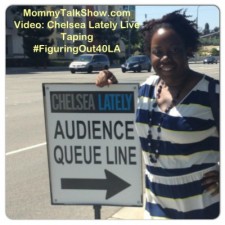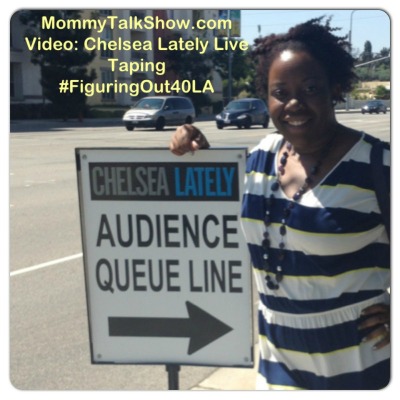 If you're new here, catch up on my adventures in Los Angeles for #FiguringOut40LA where I visited The Grove, watched a Chelsea Lately Taping and nabbed a one-on-one interview with Van Lathan, a Hollywood TMZ Tour Guide. It was a child-free, husband-free adventure where I quenched my thirst for celebrity gossip!
It was all part of what motivated me to start #FiguringOut40 this year. I'd love to continue my goal of connecting you with brands you'll love to talk about. But first, help me do a little research in an upcoming Twitter chat.
#FiguringOut40 Twitter Chat
DATE:   Sunday, September 15, 2013
TIME:  9-10 pm EST
PRIZES:  $15 Fandango Gift Card and $15 Starbucks Gift Card
HOST: @MommyTalkShow
HASHTAG: #FiguringOut40
TWITTER PARTY LIST: http://twubs.com/FiguringOut40

FACEBOOK RSVP: Add your Twitter handle here – https://www.facebook.com/events/157973217735141
TIPS FOR FOLLOWING PARTY:  Have fun. Reply, retweet and use the hashtag #mycarab to qualify for the prizes. Read 7 Tips to Have Fun at Your First Twitter Party!
Comment below: Would you prefer to have #FiguringOut40 conversations via Facebook chat, Twitter party or a Google+ Hangout?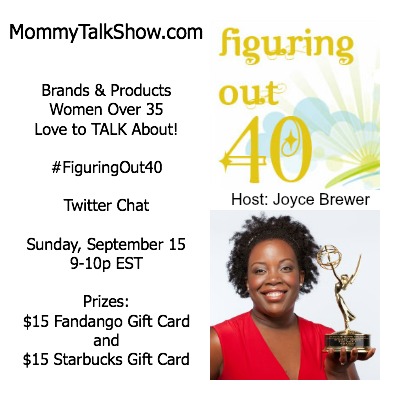 Bloggers and Brands
If you're a blogger who's over 35 and would like to be a panelist or contributor for #FiguringOut40, e-mail [email protected] with the subject line: #FiguringOut40