One of the amazing things about living in Atlanta is its rich culture and history. The city is well-known as the birthplace of Martin Luther King, Jr. But there are dozens of other historic sites you can visit year-round, not just for Black History Month in Atlanta. I'll share some links and information with you below. For now, watch my family's visit to the Martin Luther King, Jr. National Historic Site in the 2014 Kia Soul we reviewed.
Martin Luther King, Jr. National History Site is a multi-acre area including Dr. King's birth home, Ebenener Baptist Church where he and his father preached, the
King Center
and his resting place beside his wife, Coretta,
Sweet Auburn District is a shopping, entertainment district where Dr. King also grew up. Post civil war it became a booming black community with stores, banks and businesses.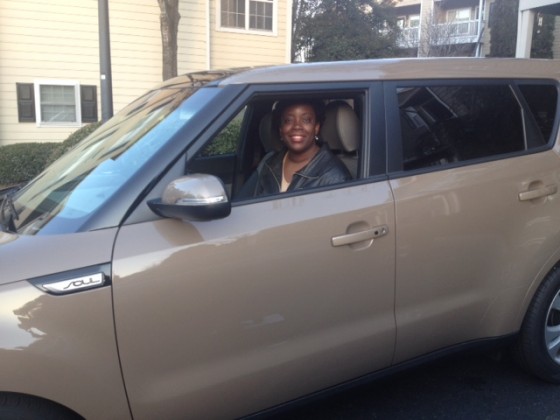 Atlanta History Center has amazing museum space, outdoor gardens and recreations of some of the earliest residents of Atlanta, including the Smith Family Farm.
APEX Museum houses amazing African American historic artifacts in its location on Auburn Avenue. There are Black History Month events, but you can visit the APEX Museum year round.
Atlanta University Center Consortium (AUCC) is where you can find historic black colleges and universities including Morehouse College, Morehouse School of Medicine, Spellman College, and Clark Atlanta University. They're all in the heart of the city.
Arnika Dawkins Gallery is South Fulton County is close to my heart because it's where A.J. and I shot the Wells Fargo #UntoldStories video campaign. Mrs. Dawkins has an amazing and diverse art collection. You can contact the Arnika Dawkins Gallery for showings and sales.
Disclosure: We received a 2014 Kia Soul to review and share our honest thoughts and opinions.