Now that school is back in session and your children are out of the house for several hours a day, have you looked around your home and thought. "This place needs a deep clean!"  I have!  Our floors are always in need of attention, even though I try to remind my family and visitors to remove their shoes. Since my husband cooks his dinners late at night, I often find "presents" like crumbs or diced vegetables on the floor in the morning. If I miss something, it dries, gets hard and is darn there impossible to get off the floor without getting on my hands and knees to scrape it off. If A.J. gets his own snack, he's likely to leave a trail behind too. Keep reading for my Bissell Symphony All in One Vacuum and Steam Mop Review. If you purchase through my affiliate links in this post, I'll earn a small commission from Amazon.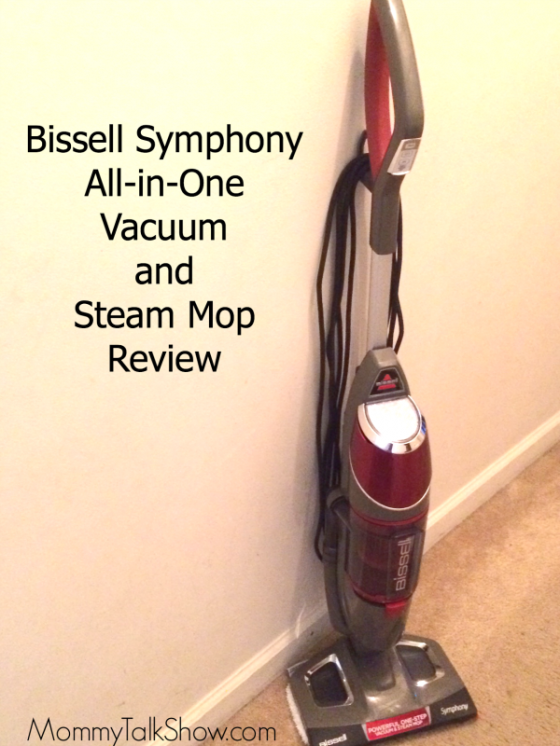 Bissell All in One Vacuum and Steam Mop Review
It took less than five minutes to put together the vacuum and steam mop. The directions were clear and complete.
Let me show you how badly my floors needed attention. I usually don't let them get this dirty, but for the purposes of the review, I wanted to put the vacuum and steam mop to the challenge (or at least that's the excuse that makes the most sense after you see these pictures).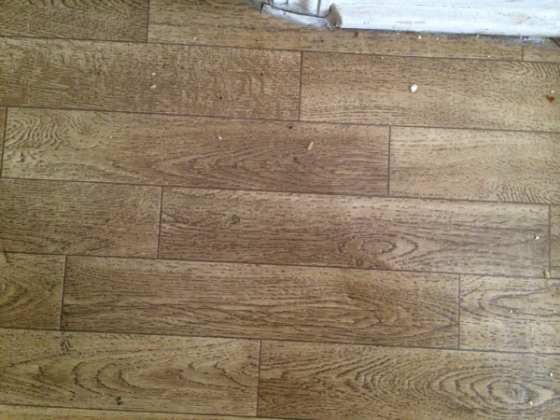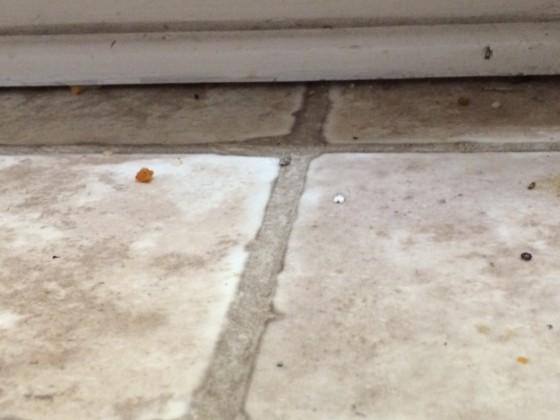 BEFORE
I tried the dual action of the vacuum and steam mop together since my kitchen and hallway floors needed attention. There were food crumbs in the kitchen, plus debris and leftover play-doh in the hall.
After I filled the water tank and turned on the steamer, it took just 60 seconds for it to heat up and be ready to clean the floors.
I also used the Bissell on my bathroom floors. First in A.J.'s bathroom because if you have a son – you know what they can leave behind around the toilet. The head of the vacuum easily fit between the wall and the toilet so I could clean all around it.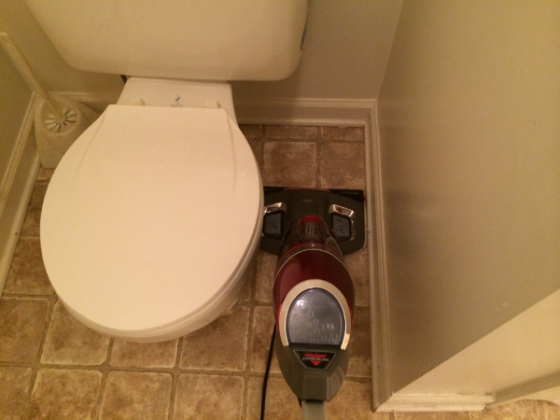 AFTER
My floors were clean and shiny by the time I was done vacuuming and steaming.
Just look at the pad to see how much dirt the steamer removed. Don't worry, the Bissell All in One Vacuum and Steam Mop comes with two pads so you can wash one and use the other.
Overall, I was happy with the way the vacuum and steam mop worked. I loved the feeling of having clean floors without using chemicals. I could immediately feel the difference in walking barefoot on the floor when I cleaned them with a mop and cleaning agent vs. using steam alone. There was no feeling of film or residue on my feet.
You also can't beat the ability to clean and steam your floors at the same time. Before this, I'd sweep my floors, then get out the mop bucket, fill it with hot water and a soapy cleaning agent, clean the floors with the mop, wring out the mop then wait for everything to dry. After I got down on the floor to take these photos I also realized my cabinets and baseboards needed a good scrubbing, so you'll notice a difference in the after photo.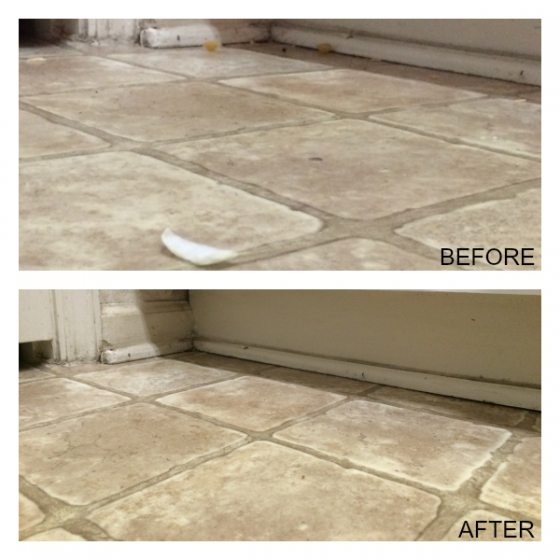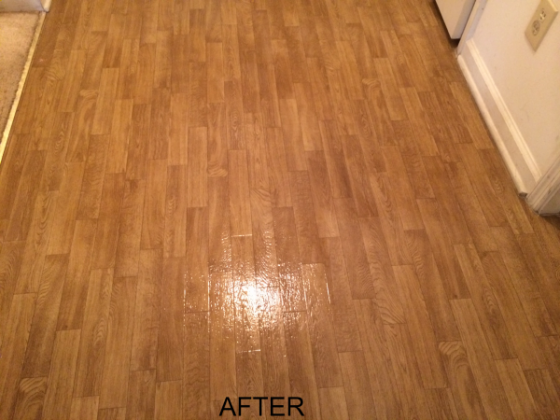 You may remember, I also reviewed the Bissell Big Green Deep machine that you can rent to steam your carpets at home or office.
Bissell Coupons
How can you save on Bissell cleaning products? Here are some ways to find Bissell coupons and online deals.
1. Subscribe to the e-newsletter on the Bissell.com website where you can learn about special promotional offers, including free shopping on any orders over $30.
2. Order online at Bissell.com for bonus items. For example, if you order the Bissell Symphony, get two additional "Microfiber Mop Pads with Microban® and a BISSELL Steam Shot Hard Surface Cleaner" (while supplies last).