As the parents of a near-sighted child with a drooping eyelid who's been seeing eye specialists since he was a newborn, I thought we were darn there everything about eyeglasses for kids. That is…until I found out how much we can save at JCPenney Optical. Every school year there's a
back to school eyeglasses
promotion to help the patents of little four eyes get them ready without breaking the bank.  Get new frames and lenses for just $29.99 through September 15, 2014 and enter below for a $30 gift card giveaway to purchase frames for your child.
A.J. picked out green frames from the Zack and Zoe line at the JCPenney Optical location at Northlake Mall in Tucker, just north of Atlanta. Find the closest JCPenney Optical location near you.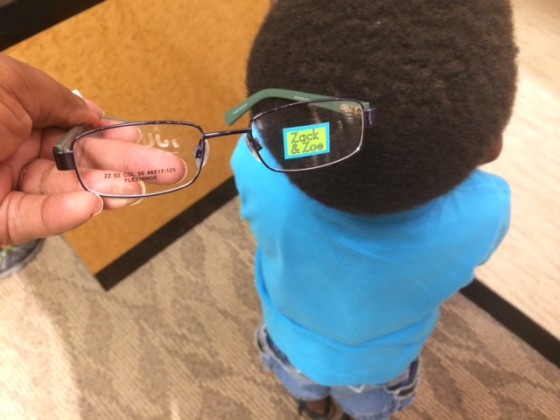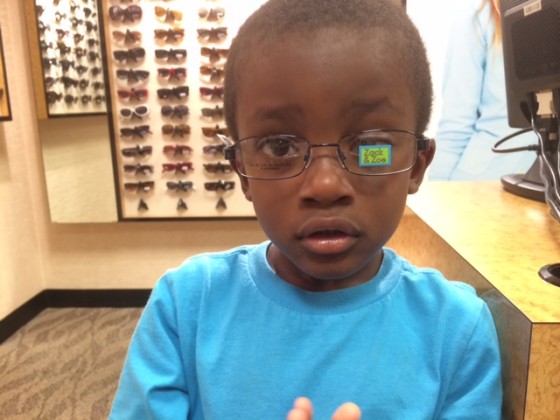 This $29.99 offer is a huge savings for our family since we've spent more than $200 per pair for his eyeglasses, for a total of almost $600 in the last two years. Thanks to the JCPenney Optical sale we have our first pair of spare lenses handy in case they break or get scratched. Due to A.J.'s prescription for his left eye, I paid an additional fee for his lenses and it took an additional week for the order to be filled. Keep that in mind when you order.
School-aged children 16 and under can choose from kids' frames up to $120. It includes FREE impact & scratch-resistant polycarbonate lenses, FREE UV protection and a FREE eyeglass protection plan.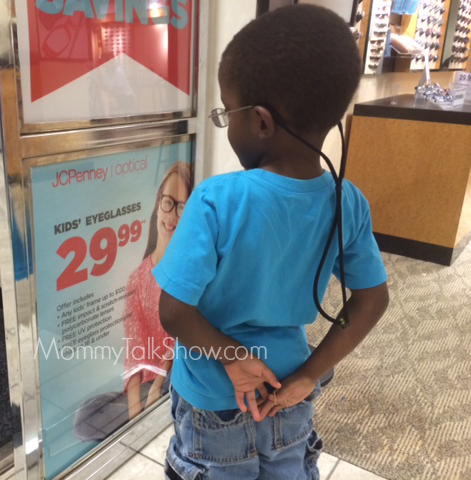 Two weeks after we placed our order, A.J.'s frames and lenses arrived. We went back to the store to make sure the lenses fit and he could see clearly.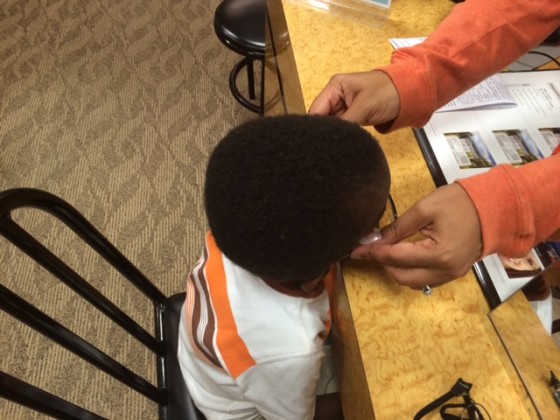 In true "I'm a big boy" form, A.J. was more interested than ever in how his frames looked and spent a few minutes checking himself out in the mirror.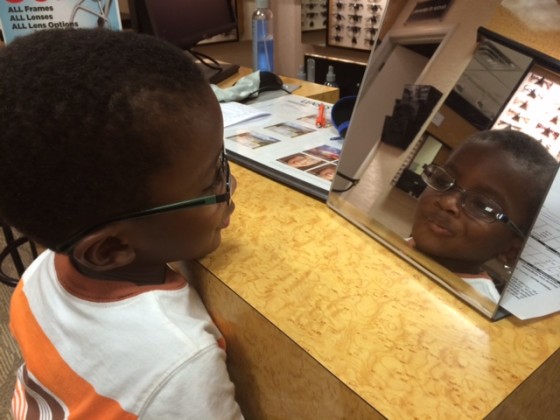 Finally, he showed a sign that he was used to the new look and have a smile of approval.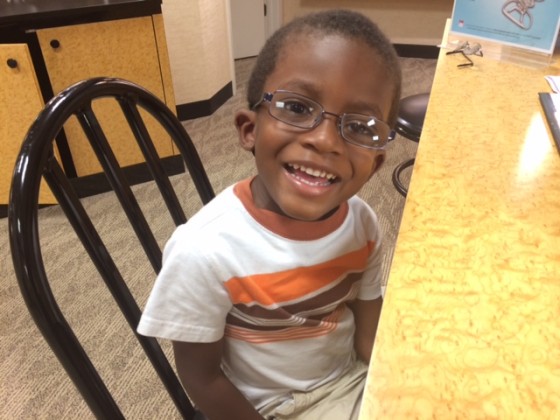 To get the same smile and savings for your child, I'm giving away a $30 JCPenney gift card if you enter by August 22, 2014.
a Rafflecopter giveaway

 Disclosure: I received a JCPenney gift card to facilitate this review. This post was made possible by Mom Spark Media. All opinions and thoughts are my own.