Thanks to an in-store event at the Lenox Square Mall GODIVA store, I was inspired to write this love letter…to a GODIVA Trufflelata premium beverage I tasted for the first time. Yes, a love letter to a drink:
Dear Salted Caramel Truffleleta™ from GODIVA,
How have I lived 41 years on this Earth without you?
When the GODIVA staff at Lenox Square Mall allowed me to taste you at this week's event, I had no idea what I was getting myself into.
I told them I never order cold chocolate beverages and they insisted that my experience this time would be very different.
How right they were!
In our sample tasting,  the whipped cream topping greeted me first, then the drizzled salted caramel topping, and finally the salted caramel truffle whipped into the drink.
I miss you. I will see you again. I will hug the GODIVA staff for introducing us.
Sincerely, Joyce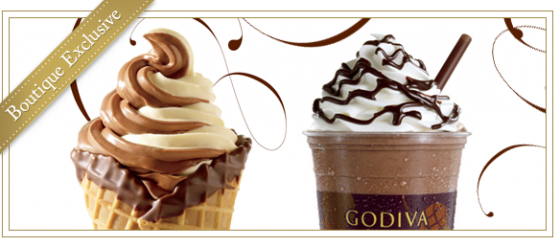 On a serious note: GODIVA has new custom frozen drinks and a soft serve delight for every kind of chocolate lover.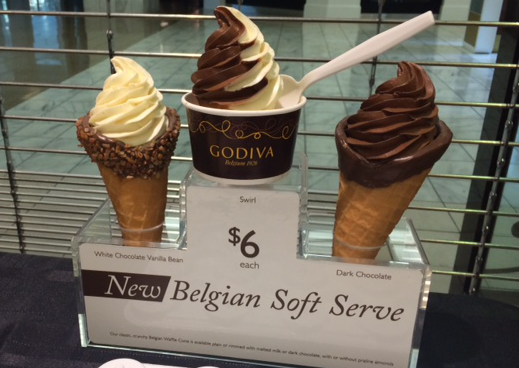 Although I was smitten by the Salted Caramel, you can choose five more Truffleleta™ flavors: Chocolate Lava Cake,  Strawberry Crème, Hazelnut Crunch, Milk Chocolate and Oreo® Cookie. Each one has a truffle blended in!  By the way, Oreo® Cookie was my runner up to the Salted Caramel. Enjoy the beverage for $6 or stop in with a friend for buy one, get one half off  Happy Hour weekdays from 3-7 p.m.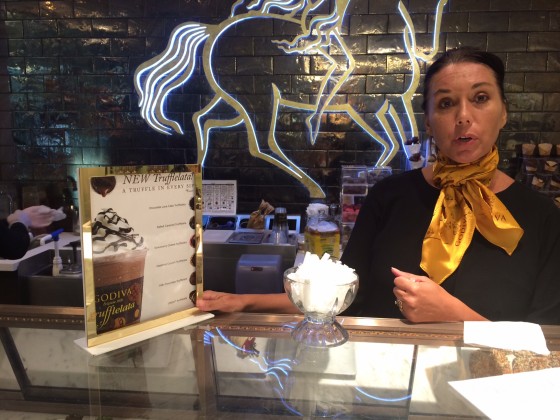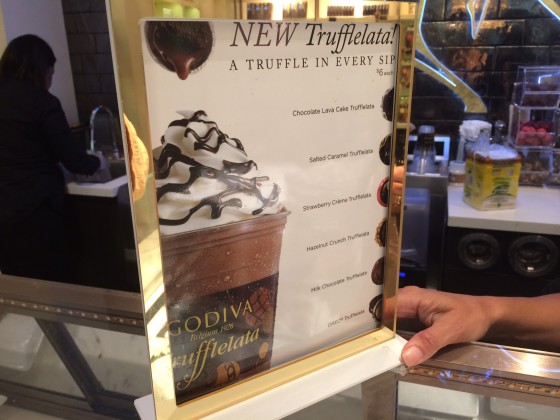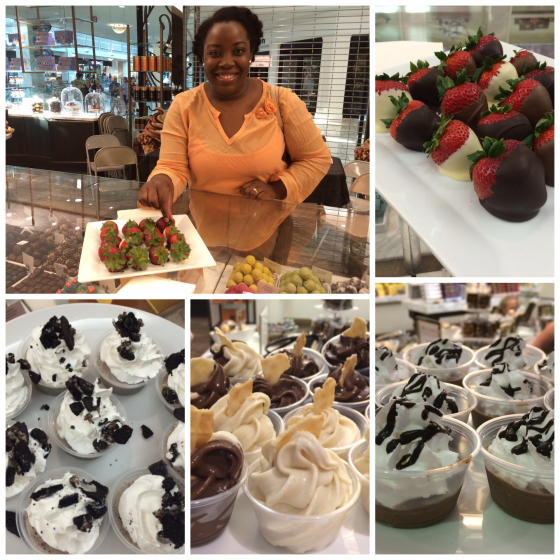 The White Chocolate Vanilla Bean Soft Serve was also my favorite. It's made from high quality authentic Belgian chocolate where you can also enjoy Dark Chocolate or Swirl inside a premium Belgian waffle cone or cup for $6.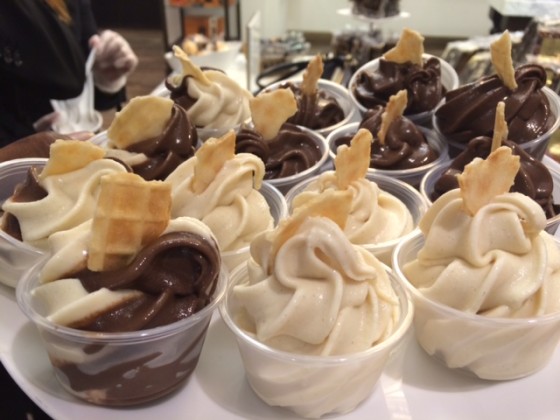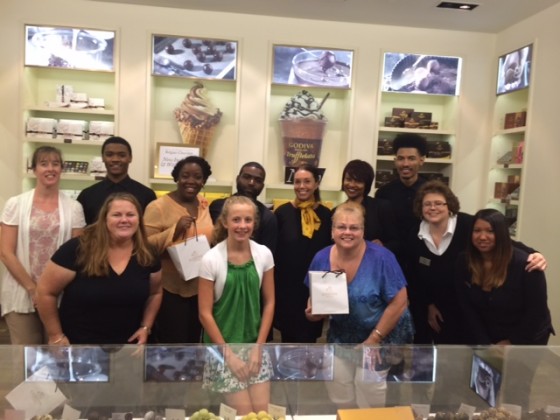 $25 Gift Card Giveaway
UPDATE: Julie Kahle is the winner.
*Entries are CLOSED ~ Enter by August 14, 2014 at 9 p.m. EST to win a $25 GODIVA gift card, with a comment below:  "What was your most memorable summer fling?" See the official rules of the giveaway.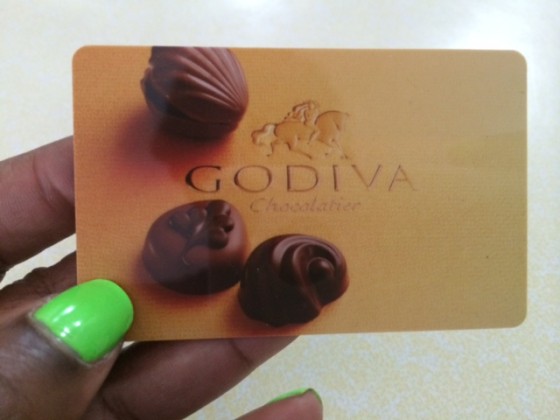 Win a Year's Supply of GODIVA
For the true chocolate lover, an Instagram photo or Twitter photo you can qualify you to win a year's supply of GODIVA.
Take a selfie with a GODIVA treat and use the #GODIVAsweeps hashtag, just like I did!
Disclosure: This is a sponsored post written by me on behalf of GODIVA.