Every holiday season I find myself in shock that the end of the year is creeping up. Of course, traveling to see relatives needs to be finalized.  I also have a few freelance contracts that have ramped up before the end of the year that will require my attention. My husband works so hard that he rarely uses his vacation days until the end of the year and we haven't been on a formal date since the Spring. Any day now the Holiday Party invitations will start coming in too. What's a busy family to do?! Hire a sitter. Keep reading about a reliable Atlanta sitter service that can help make your family's holiday season a breeze.
Thank you to SitterTree for sponsoring this conversation and offering Mommy Talk Show's Atlanta parents an opportunity to try the service with a complimentary sitter request fee. (Hourly sitter rate is NOT included.)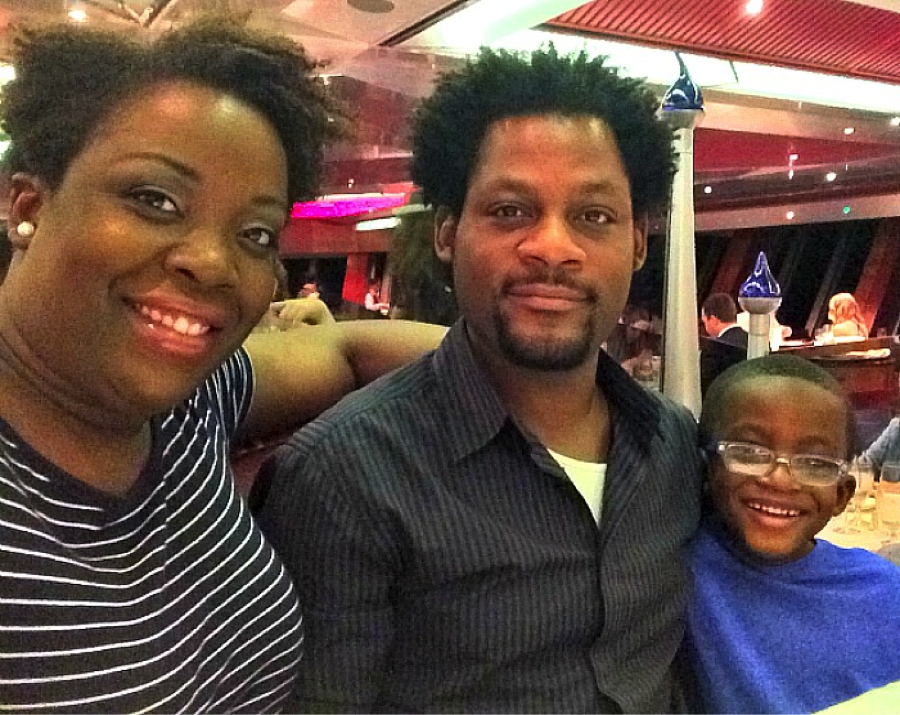 As a work at home mom, I initially thought that I'd be able to do all of my work duties during nap times, school hours and weekends. That's rarely the case anymore. I used to burn the candle on both ends – working late and rising early – until my body showed me that all of these things are not possible once you're over 40 and require more rest.
I've had a few talks with A.J. already to let him know that between my current projects and my search for a part-time job, he'll likely have a sitter over soon to watch home while we're away.
How can a holiday sitter help your family navigate the hectic holiday season?  Here's what you can do this holiday season with a SitterTree.com sitter who's a few clicks away: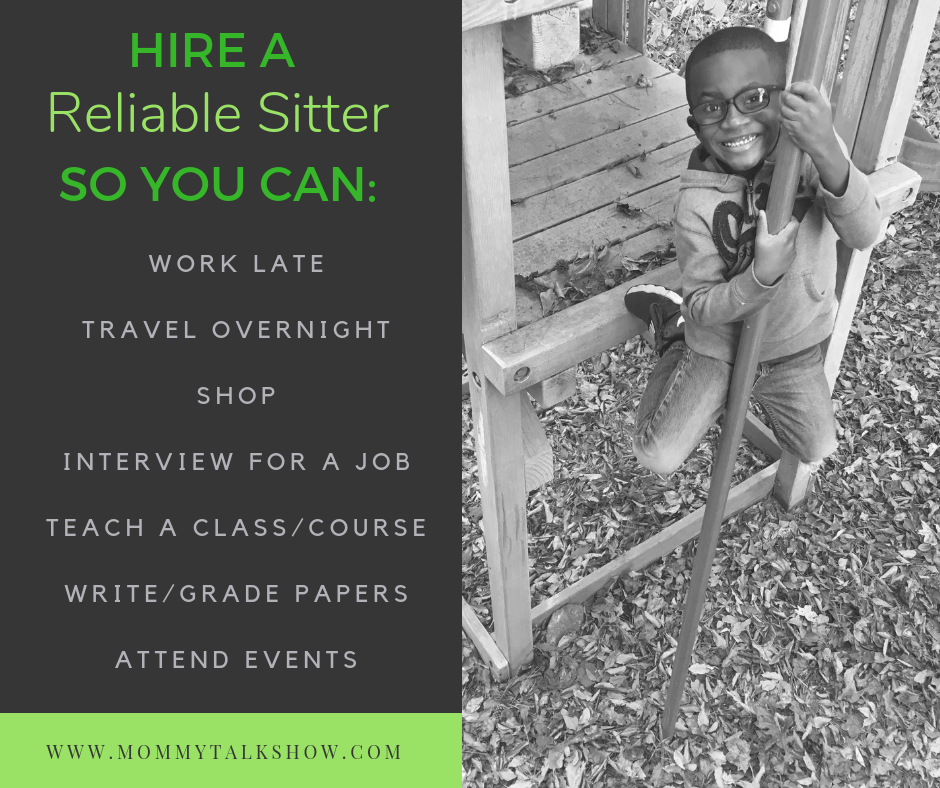 Set up a profile on SitterTree
This allows the SitterTree coordinator to find the perfect match for your family's needs.
All SitterTree sitters are background checked and interviewed before they're matched with a family.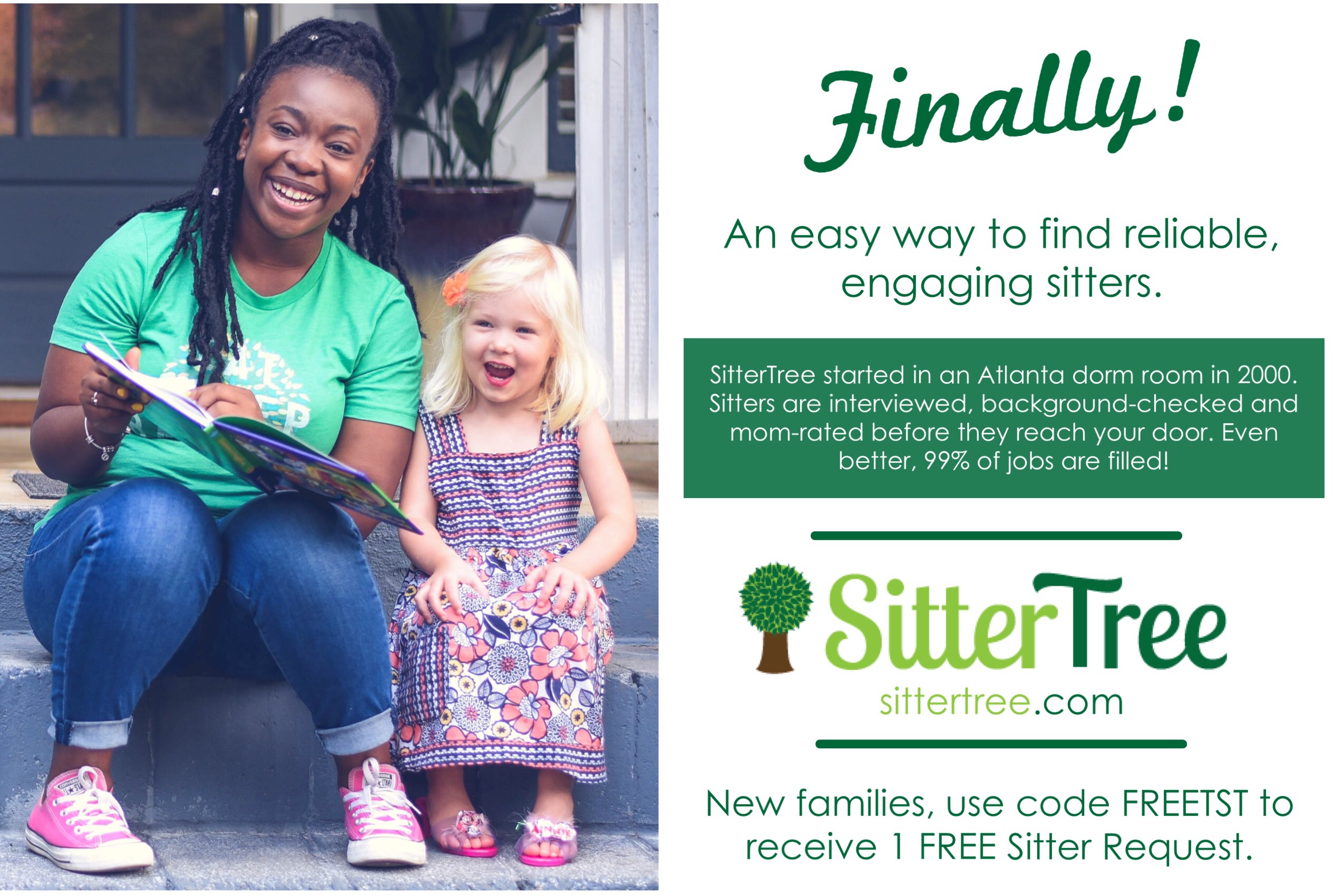 Purchase a sitter request
Use the code: FREETST to receive one (1) free sitter request (value: $20).
This initiates the matchmaking phase for the SitterTree coordinator to connect you with a sitter.
Pay the hourly rate when you sitter arrives. Overnight sitting is available too.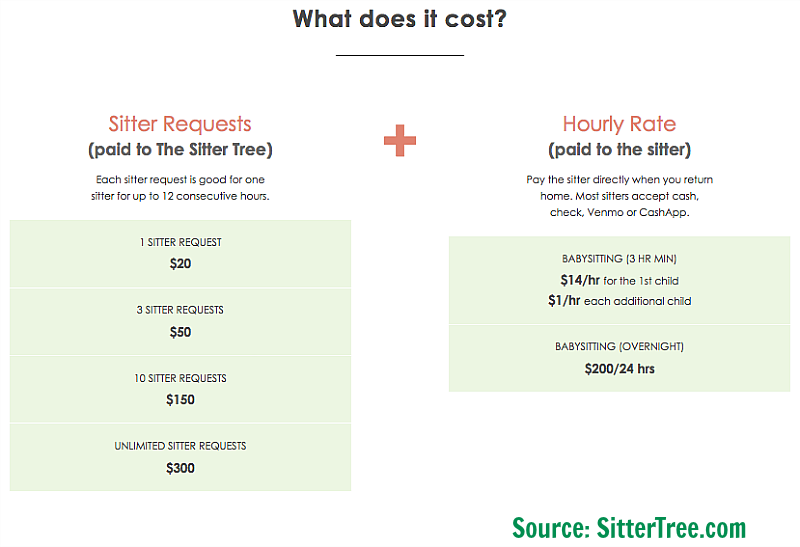 Review & Refer your sitter
Parents rely on reviews to help them make the best decisions for their families. Save your favorite sitters on your profile and the SitterTree team will do their best to coordinate your schedules.
If you find SitterTre convenient and user-friendly, you can earn free sitter requests for referring new families to sign-up.
Follow the SitterTree staff around Atlanta as they share some of the best places for your family to enjoy, share updates on their search for a new sitter and update you on special offers or referrals.