I've rocked my natural hair since I got married in 2009. Along the way I've learned a lot about my texture, styles that work and ones that don't.  I've gone the do-it-yourself route with hair color, especially to cover my grey hair, but learned to use the cutting to the professionals. Think about your natural haired loved one or "curlfriend" as we lovingly call each other and imagine her delight when she sees these natural hair gift ideas under the tree! They're selected to style natural hair and the accessorize.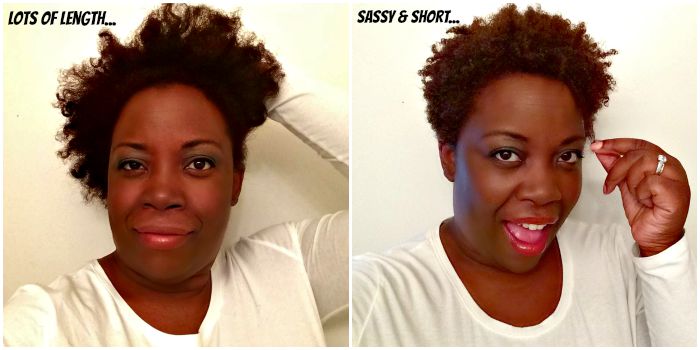 I received complimentary products from Lottabody who also made a donation for me to extend to a naturalista. My affiliate links are below.
Natural Hair Gift Ideas For Your "Curlfriend"
1. Lottabody Products
Finding the proper moisture balance is the challenge of every Brown or Black woman who rocks her natural hair.
Lottabody Products feature everything you need from shampoo to condition to styling. It's Hydrate Me Moisturizing Shampoo and Moisturizing Conditioner are designed for all hair types to work together to strengthen hair.
Add your Curlfriends Lottabody Gifts to a basket to leave under the Christmas Tree. If your natural hair friend is staying overnight, leave her the Cleanse Me CoWash or for an overnight guest.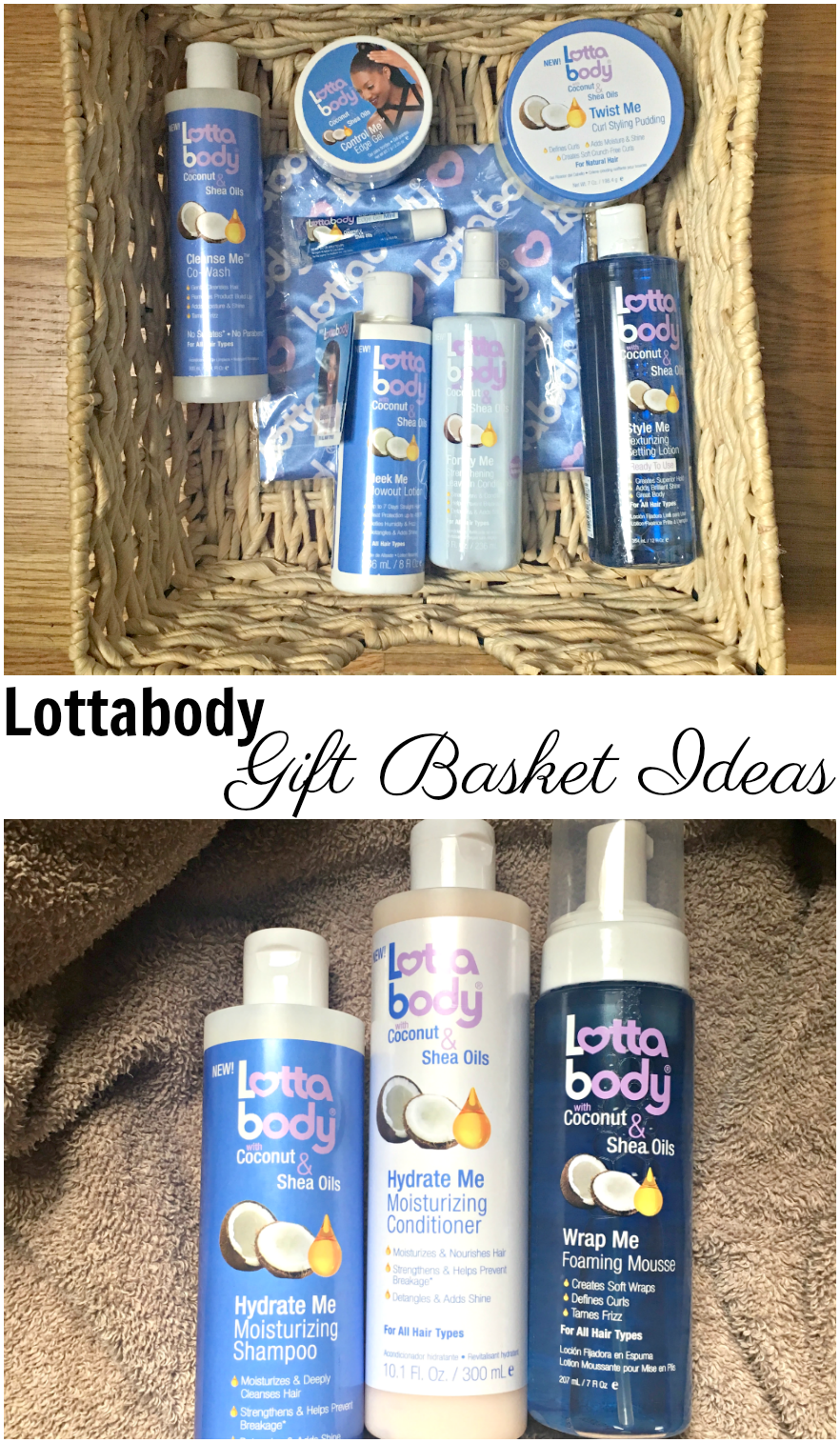 Where to buy: CVS, Walmart, Sally Beauty Supply, Rite Aid, KMart, Meijer, Walgreens and Dollar General
2. Felicia Leatherwood Detangler Brush
When it comes to detangling natural hair, knots and mixed textures pose some challenges. One of the brushes I've heard rave reviews about is the Felicia Leatherwood Brush known as The Detangler Brush. The LA-based celebrity stylist created the brush.
Seeing the rave reviews online make me even consider if I can grow out my hair to a manageable style if I used it. I find that after a few inches of growth to my afro, I crave styles I just can't achieve.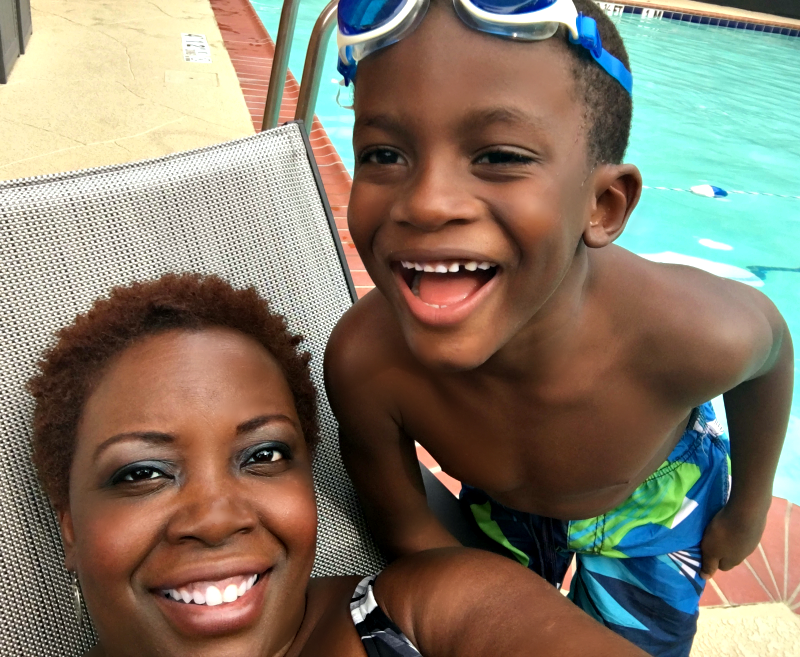 There are several knock-offs on the market, but I've heard they don't compare to the original.
3. Curlformers
For the natural hair wearer who likes to eliminate heat, yet wants to strengthen her hair, I highly recommend Curlformers.
My hair isn't long enough to use them, but I've seen breathtaking results online from people who use them.
Even if you wear straight hair, Curlformers can great curls and volume.
Watch this Curlformers Updo Video Demonstration:
4. Grace Eleyae's Slap Cap
Grace Eleyae the Slap (Satin-lined) Cap has been on my wish list for a while. Every time I don't feel like adding products to my hair to create coils or I need to run out to the store for a few minutes, I wish I had a stylish, protective cap to wear. The Slap Cap comes in various colors. It's expanded to headbands, scrunchies and even cap sizes for babies.
I'd love two; a Grey Slap Cap for wearing when I'm on the go and a purple one for overnight wear.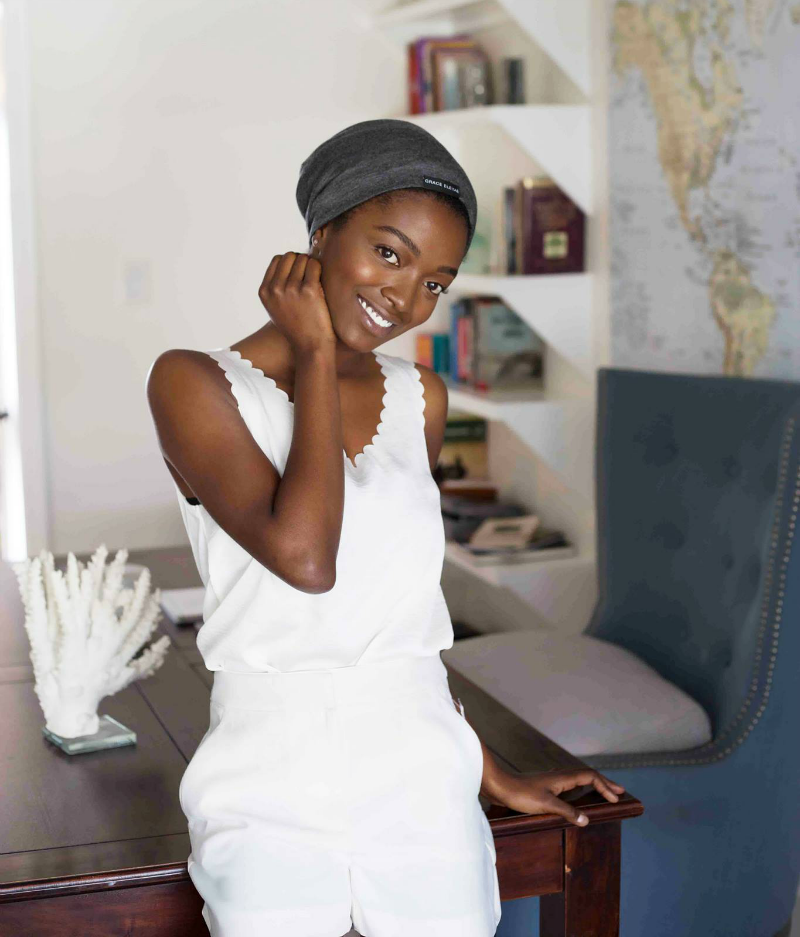 5. Studded Earrings
As a three-hole in each ear wearing girl from way back, I've had my eye on a set a five Swarovski style silver studs from Groupon for just $12.99.
The same way we keep our hair simple. A simple earring stud looks amazing when wearing an updo, pony tail, braids or a teeny weeny afro (like yours truly).
Keep an eye on them at Groupon, eBay or your favorite retailer.
Where to buy: Groupon or your favorite jeweler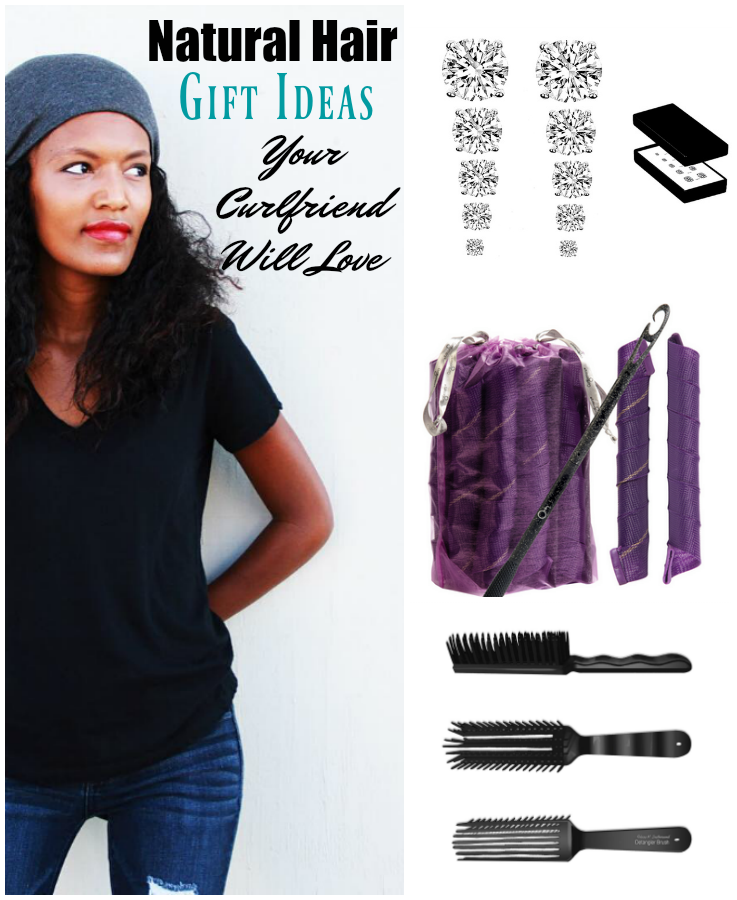 Comment below: Which natural hair gift idea would your curl-rocking friend love most?
If you have grey hair (like your favorite parenting talk show host does) and want to cover it yourself, check out my video featuring L'Oreal Absolue Mousse Color. Unfortunately, L'Oreal discontinued this product, but you can still find limited colors online at eBay, Target and Amazon. I still use L'Oreal Paris Excellence Creme to cover my hair every four to six weeks thanks to coupons and deals through CVS Beauty.
Before & After L'Oreal Mousse Absolue