Thanks for your comments on my revealing video: 4 Funny Signs I Had Mommy Brain.
Many of you suggested I take time for myself, which I already knew I needed, but no one tells moms how to take a break.
How do you take a mommy break?
Is your spouse/partner/family supportive?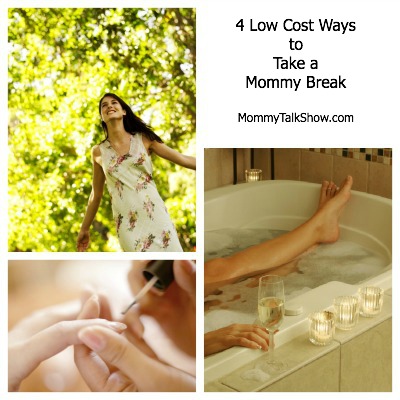 Here are 4 Low-Cost Ways to Take a Mommy Break: (see more links below the video)
Here's a recap:
Ask your spouse, partner or family member to take your children for awhile. Take a walk, get a manicure-pedicure (try a Groupon or Living Social deal for a nail salon and read the fine print), leave your house. Don't clean your house.
Hire a babysitter or mommy's helper. This can cost you anywhere from $5-15 an hour. This is a great option to have someone come by to watch your children for an hour or two. Take a nap. Read a book. Don't clean your house.
Plan a mom's night out. This is one of my favorite things to do on a weekend. There's nothing like a night that makes you feel like you're single & childless again. A few weeks ago I went to dinner and saw the Pitch Perfect movie with @wefit2029   @crystalecollins   @niamassage. We had a blast!
If you're a stay at home or work at home mom in the Atlanta-area you can join me for a few hours at Bean Work Play Cafe in Decatur. It's a co-working space for adults and play space for kids. I'm there at least twice a week. Bring your laptop or a good book. Sit back and relax for a few hours.