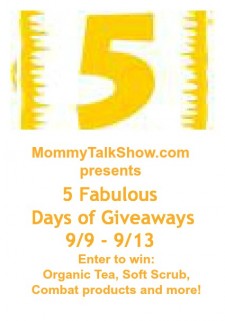 (This is part of 5 Fab Days of Giveaways
from 9/13-9/15. Good luck!)
My favorite spots
There are three places I visit every week like clock work – Target, Starbucks and Panera Bread.
At Target I match up my manufacturer coupons with store coupons to save money on some of A.J. & Antoine Sr.'s favorite things.
I walk to the Starbucks in my neighborhood every Saturday morning to write blog posts and do work for clients.
Panera Bread is also nearby. My favorite thing to eat there is the BBQ Chopped Chicken salad, a brownie and lemonade.
Even though Starbucks and Panera involve eating and drinking, I try to remind myself that walking is part of my Fitness Friday regimen 😉
Enter to win $5 Gift Cards for Target, Starbucks and Panera by 9/29
This giveaway isn't associated with any of the stores mentioned. I'm using my own money to treat you to the following gift cards.
You must be 18 or older and live in the continental U.S.
All of the entries below are mandatory to officially enter – except tweeting the giveaway.