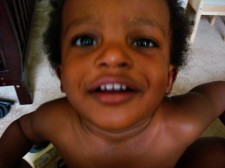 Looking over the photos I've taken of A.J. this summer, I started to notice a trend. Whenever I turn on my camera, he decides to get up close and personal.
He attaches himself to my legs and is captivated by the clicking sound and the flash on my camera.
So here are a few photos of him in pretty much the same position, with a similar look on his face, sometimes shirtless, sometimes fully clothed. Twice with the same shirt, but on different days.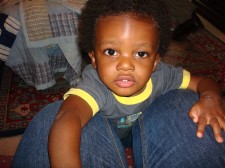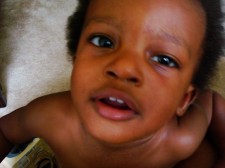 On a side note, if you're wondering if it bothers me that A.J. looks so much like my husband…the answer is no. They're so friggin similar it's weird sometimes. They don't just look alike. They snore alike too!