This sad, pathetic look on my son's face is because the Kia Soul we got to test drive for one week went bye, bye.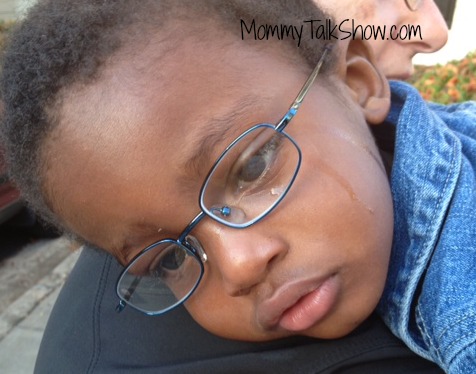 This should show you how much fun we had enjoying the speakers and space of the Kia Soul.
Look for my full review later this month. Until then, check out the reactions some of fans had on the Mommy Talk Show Facebook page when I shared the photo of the car.