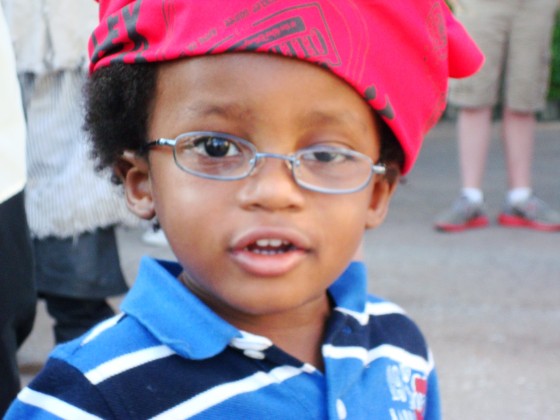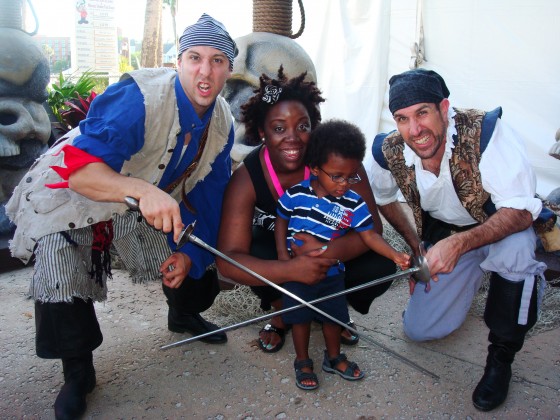 Our first night at the Disney Social Media Moms Celebration featured a "beach side" party with pirates, food and a cool band.
A.J. said "Arrrgggh" about a million times thanks to our swashbuckling good time with the pirates we met. Every child got a bandana to complete their pirate look.
I knew he liked pirates, but I didn't know he liked this this much. I think I already have this year's Halloween costume idea for A.J. after this.
By the way, I have some more cool things to share about our Disney World experience in the next week including the inspirational speakers and whether the car seat cover I bought survived the trip. But I'm horrible about downloading photos from my camera. It's taken me almost two weeks to post these.
Disclaimer:
I paid my  own conference fee to attend the Disney Social Media Moms Celebration 2012. We may also receive gift items. We are not required to write about our experience. All thoughts & opinions are 100% my own.