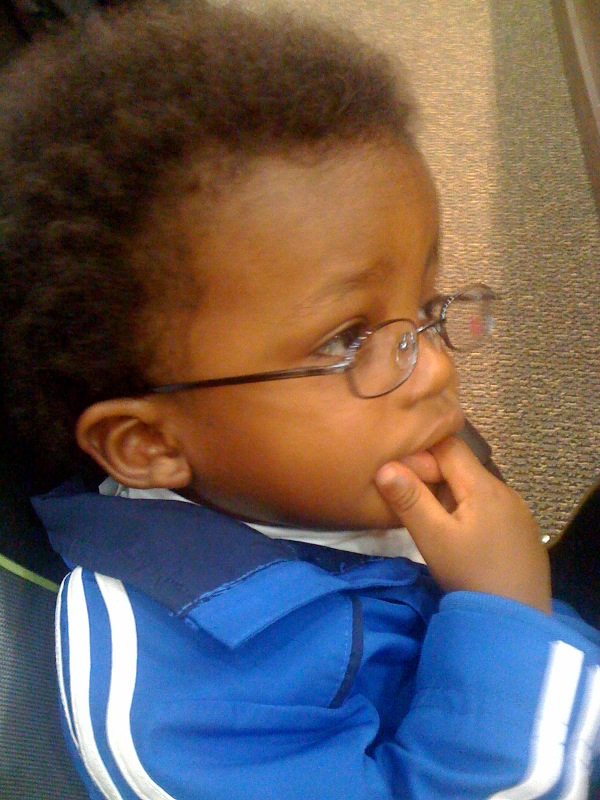 My 19 month old son A.J. is now the proud wearer of eyeglasses. If he hears you say the word "glasses," he'll immediately start touching the wire frames on his face. It's quite a challenge keeping him and the eyeglasses clean. It's been about two weeks since he started wearing them after his pediatric eye exam revealed his vision hadn't improved.
I wrote about A.J.'s drooping eyelid, clogged tear duct and near-sightedness in on of my first Wordless Wednesday posts.
Yes, it's hard to keep his eyeglasses on. We've already been to the optometrist three times for adjustments, repairs and to switch to lighter frames.