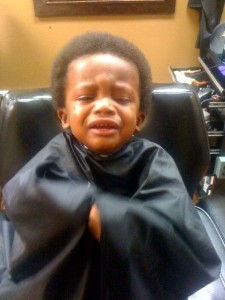 A.J. cried, but managed to survive his first official haircut at 17 months old.
This was a "guys only" trip to the barbershop. Mommy wasn't "allowed" to go.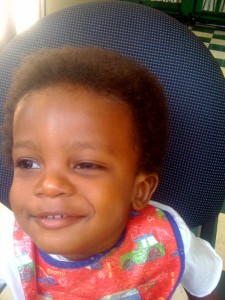 An hour after the haircut, A.J. and Antoine Sr. went
to get an oil change. This is A.J.'s outlook after eating a snack in the Jiffy Lube waiting area.
That's when the smile surfaced.