To celebrate our fourth wedding anniversary, we decided to return to the city where we got married – Savannah and Tybee Island.
We brought A.J. along for the three-day visit stay along the beach at the Ocean Plaza Beach Resort.
Here's a video of our trip from Atlanta to Tybee Island in the 2014 Kia Sorento we reviewed, along with a look at the resort that's steps away from the beach.
About the Ocean Plaza Beach Resort
Free parking and Wi-Fi: There's paid public parking behind the hotel for beach goers. But guests have free parking along with free in-room Wi-Fi/
Dolphin Reef Restaurant: I know it may sound weird, but my husband went to the award-winning restaurant at the resort, but I didn't. He eats dinner a lot later than A.J. and I do. He ate there twice. Enjoyed it. Raved about the bartenders. On weekends there's a D.J.
Like the Ocean Plaza Resort on Facebook and follow @OceanPlazaTybee  on Twitter for special promotions and event,
I had some grand plans to visit a few other spots like the Oatland Island Wildlife Center, but it just didn't happen. We were in "chill mode." No rushing. No deadlines. Just relaxing and it was fun.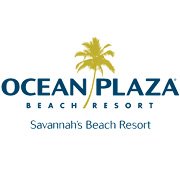 Who wants to go on vacation and rush to fill things in? I don't. So we went to the beach every day and ate at a cool place called A.J.'s. It blew our son's mind. He kept yelling, "That's my name" at signs around the restaurant and the menu.
Do you pack a lot of visits and activities into your family's trips? Or do you assume a leisurely approach? I learned about "Tybee Time" which is a relaxed approach to life with no rushing.
I'm not done sharing our trip to Tybee Island. Next, see the cool family-friendly spot that's walking distance from the Ocean Plaza Beach Resort. I captured a video of our visit to the Tybee Island Marine Science Center too.
Subscribe to the Mommy Talk Show RSS feed to get email updates and make sure you follow Mommy Talk Show on Facebook so you don't miss part two.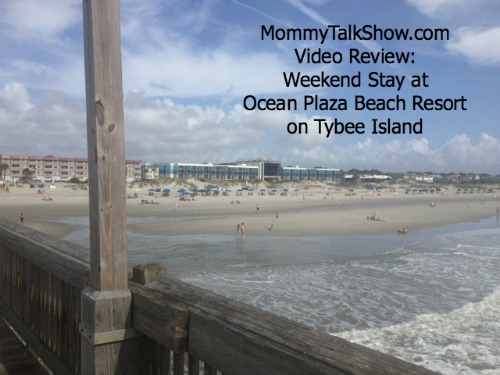 Disclosure: We received a complimentary stay at the Ocean Plaza Beach Resort on Tybee Island to share an honest review. No other compensation was received.