Here's a look back at the most watched parenting topics of 2013 featured in live webcasts  including, e-book author moms, empowered moms of special needs children, and keeping kids with food allergies safe. Shortly after the Cleveland kidnapping victims were discovered I reached out to the National Center for Missing and Exploited Childern and interviewed with Executive Director of MissingKids.com about "Stranger Danger." The videos are below. You're welcome to use the social tools below to share them on Facebook, Pinterest and Twitter with a mom who'd enjoy them.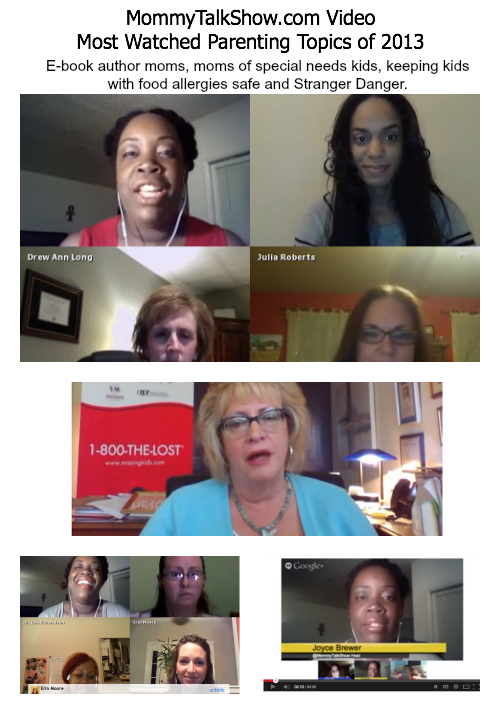 Parenting Topics of 2013
[youtubegallery]
[/youtubegallery]
Look Back at 2012
I love these look back stories because it lets me really see how much I've been able to share with you. Here's a look back at the top 5 video reviews of 2012. I got to show you first hand how some amazing products work to improve life for our families!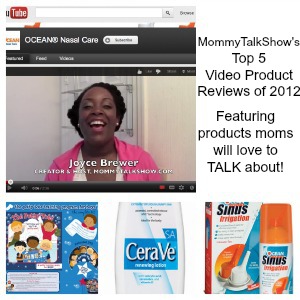 What's ahead in 2014
First of all, December was the three year anniversary of the show's launch. But due to the holidays and Christmas craziness, I'm working on ways to celebrate this milestone with you in January 2014. If you're an Atlanta mom or a mom who wants to start her own business you don't want to miss what's head.  Facebook is making it harder for you to see my posts without asking bloggers like me to "pay to promote" them. Here's a quick video demonstrating how to make sure you see all the hot topics, giveaways and parenting questions of the day on the Mommy Talk Show Facebook page.
In 2014,  I plan to host more on-location video shoots where Atlanta moms can be in the audience, as well as host more Twitter parties and Facebook chats so brands can answer some of your questions.
Look for more Mommy Talk Show Instagram videos where I'll share my adventures with A.J. and reviewing family-friendly products.
Thanks for an amazing 2013 and I can't wait to talk to you in 2014!