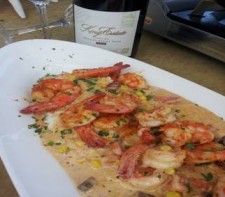 Due to A.J.'s seafood allergies, we weren't able to sample the award-winning shrimp and grits that earned The King and Prince Resort the "People's Choice" award at the 2012 Wild Shrimp Festival on St. Simons Island. Shrimp and grits is just one of the southern dishes your family can enjoy at the resort.
See our video review of Fall Family Fun at the King and Prince Resort for more on the beaches, pools and bikes we enjoyed.
Can you also find  healthy foods your children will love at the resort restaurants?
Does anyone in your family have food allergies like A.J. that make eating out complicated?
What if you'd like to cook your own food while you're staying at the King and Prince?
Interviews with King and Prince Resort Dining Staff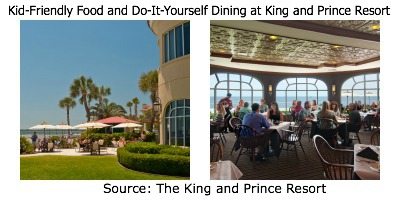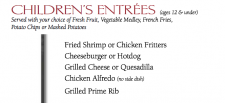 Disclosure: The King and Prince Beach and Golf Resort provided complimentary
accomodations and activities for my family to review.
All thoughts and opinions are my own.