Video: A.J.'s Visit to the Georgia Aquarium
When we stopped by the Georgia Aquarium last week, A.J. has a blast talking to the scuba diver inside one of the tanks.
Thankfully, the guide Janan Henry, was patient and engaging with him as well as another two year old who was visiting.
Check it out:
Membership to the Georgia Aquarium
Thanks to my AAA membership, I purchased an annual pass to the Aquarium for $59.99 (Regular: $64.99). With three visits, the membership pays for itself. My membership also allowed us to purchase my Mom's senior ticket for a discounted rate.
Photos from the Georgia Aquarium
I created a Flickr Gallery with photos of A.J. & my Mother visiting the aquarium.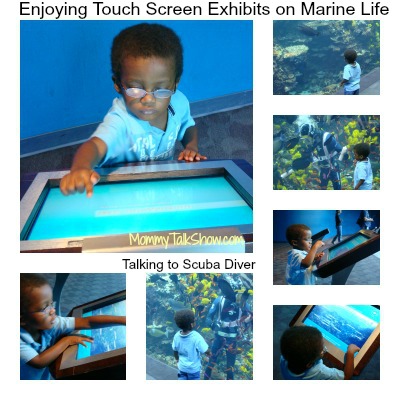 Mommy & Me/Day with Daddy Visit
Grab the Mommy & Me/Day with Daddy package for you next visit.
For only $34.95, you receive an adult Total Ticket, up to 4 children's Total Tickets for kids ages 5 and under, and parking (a $10 value).
Comment Below
Has your family visited the Georgia Aquarium?
What exhibits do your children enjoy the most?
Disclosure: I was not compensated in any way by the Georgia Aquarium or AAA.
All thoughts & opinions are my own.