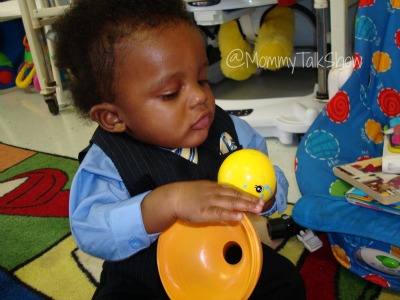 The most recognizable person in African American history for my three-year-old son is President Barack Obama. A.J. has seen the president on the news making speeches.  Ask A.J. what he wants to be when he grows up and he'll reply: "I'm going to be the president." I even dressed him as President Obama for his first Halloween when he was just seven months old.
The Kinsey Collection
I was recently introduced to The Kinsey Collection: Shared Treasures of Bernard and Shirley Kinsey – Where Art and History Intersect. It's a traveling art exhibit that's been featured on 60 Minutes and other national media. The Kinsey Collection is also part of a national tour presented by Well Fargo Bank to mark the 150th anniversary of the Emancipation Proclamation. There's also a 198-page coffee table book with images from the art collection.  It's filled with untold stories of Black history with paintings, documents and artifacts from Africa, Europe and the United States.
All of those stories have led us to a day when my son can see a U.S. president who looks like him. In this video actor Lance Gross introduces us to the first African Americans to serve in the U.S. Congress. Their efforts laid the groundwork for President Obama.
Since we live in Atlanta, the birthplace of Dr. Martin Luther King Jr., he's also learning more about the civil rights leader. A.J. has noticed Dr. King's name on signs around the city and on a recent visit to the Atlanta History Center.
Lance Gross
http://www.youtube.com/watch?v=olhQy82GUJo&utm_source=Influencers&utm_medium=Joyce+Brewer&utm_campaign=Kinsey
Have you heard of Josiah Walls, Benjamin Turner or Jefferson Long or any of the other history makers featured in the video with Lance Gross?
Why do you think these types of stories are often "untold"?
In a few weeks, I'll share a part of my family's history's for #KinseyUntold.
Here's an Instagram photo from the video shoot on-location at the Arnika Dawkins Gallery in Atlanta.
http://instagram.com/p/ayJfxkPHJr/
In the upcoming video, you'll hear
how my Father endured discrimination while growing up in Charleston, South Carolina
right after the Great Depression. My Father attended segregated schools and was drafted during the Korean War. I'll compare his early years to A.J.'s growing up here in Atlanta in a diverse preschool where children of all colors, religions and backgrounds play and learn together.
Disclosure: This post is sponsored by Wells Fargo. As always, thank you for reading our blog and supporting our sponsors.