Kia Motors appears to be listening to parents and their children when it comes to the features we want in the newest cars. Check out this video of the kid-friendly features of the 2014 Kia Sorento we just reviewed. You'll want to use the social sharing tools below to share this review on Facebook or Twitter and add it to a board on Pinterest, especially if you are in the market for a new car.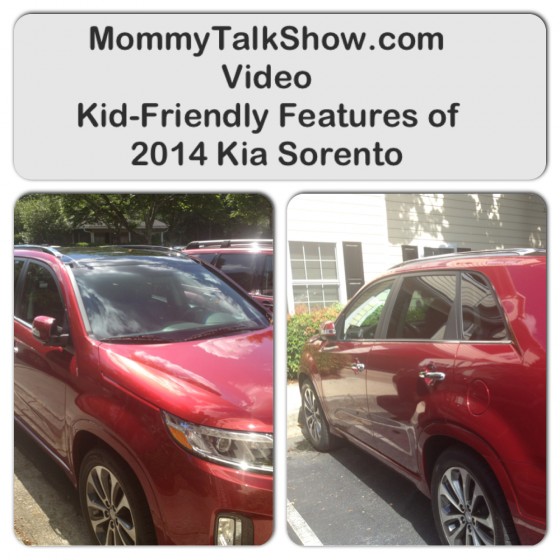 Among the cool kid-friendly features of the 2014 Kia Sorento:
 Third row seats for a large group of friends and family.

Remote entry to  access the hatch in case your hands are full, plus a b

utton to close the hatch.
I'm keeping A.J.'s favorite feature for Part II of the video later this week. But check out the 2013 Kia Rio and 2013 Kia Soul I reviewed earlier this year.
Video Review
What features of the 2014 Kia Sorento would your family like the most?
Does it have the space and features you would like to have for a summer road trip?
Comment below and I'll answer more of your questions in Part II of my review when you see us on our vacation.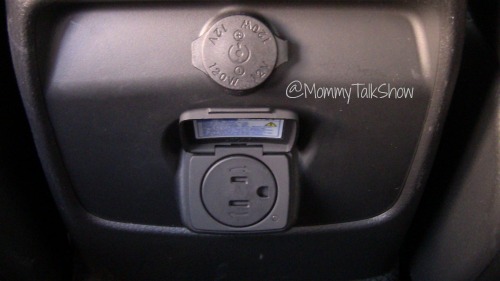 By far, my favorite part of the 2014 Kia Sorento was the household-style 120-volt outlet in the rear.
Thanks to this outlet, I didn't need batteries to keep A.J.'s DVD player powered during our six hour drive to Jackson, Mississippi. It was a God-send since I took the drive with him by myself. Then we drove back to Atlanta, picked up my husband and drove to Savannah, Georgia for our anniversary.
There are even more features your family will love to talk about in the 2014 Kia Sorento that I'll share in Part II of my review this week. Subscribe to the Mommy Talk Show RSS feed to get e-mail alerts and make sure you're a fan of the Mommy Talk Show Facebook page so you'll see it.
Disclosure: The 2014 Kia Sorento vehicle was provided for a review.
No compensation was received. The opinions are 100% my own.