When I walked behind the blue doors at my local Boys & Girls Club with my son and a group of parenting bloggers, I wasn't sure what to expect. I'd watched PSA's on how Denzel Washington and Jennifer Lopez attended BGC when they were growing up..I knew it offered after school programs.
But I'd never been behind the doors myself until I was invited to preview National Boys and Girls Club Week (April 7-13, 2013). Once I was inside I learned more about the membership, volunteer opportunities and the fun kids ages (6-18) can have there. Keep reading for more news on membership, a video of what goes on behind the scenes, how you can get involved at your local club and why your vote is needed.
Boys & Girls Club Testimonial & Video
When I walked down the hallway with my three-year old son I had the cutest conversation with a boy who appeared to be about 10 years old. He looked at my son and asked, ""Is he coming here?" I said, "Maybe when he's old enough." The boy replied, "He should. It's fun!" That impressed me!
Once we were inside the gym, I asked another boy if he would mind playing with A.J. and I also caught the Brookhaven Boys & Girls Club director playing circle soccer. Here's a look at the video:
Blue Door Decorating Contest
Choose from the seven finalists of National Boys and Girls Clubs April 9, 5:00 p.m. PST. The local Boys & Girls club with the most votes will receive a $5,000 Lowe's gift card. Visit the Boys & Girls Club Website and click "vote now."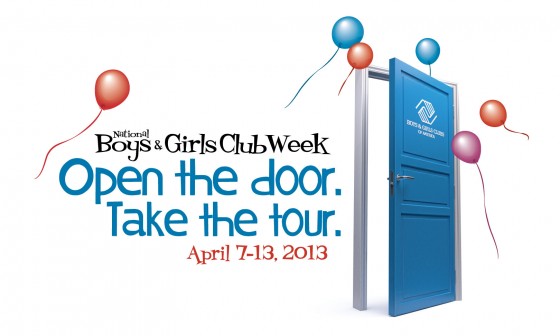 Tour and Volunteer at the Boys & Girls Club
Take a tour of your local Boys & Girls Club to see how it's enriching the lives of young people. They can get help with homework, self-esteem, learn crafts and play sports in a safe environment. I met a member of the Buckhead Optimists Club who was teaching knitting to a group of tween girls.
As a service project, your charitable organization or fraternity/sorority can volunteer or sponsor a learning opportunity.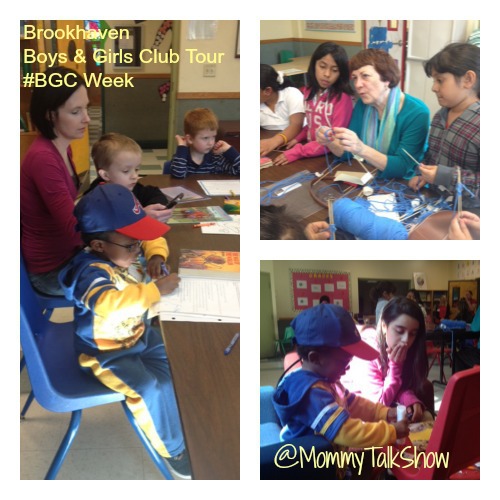 Learn more at GreatFutures.org. You can also take a virtual tour of Boys & Girls Clubs.
Have you ever visited a Boys & Girls Club?
How do you know any current or former members?
Share, tweet and pin this story so your friends can see it!
Disclosure: "I wrote this review while participating in a campaign for Mom Central Consulting
on behalf of the Boys & Girls Clubs of America. I attended an information session and
received a gift bag and promotional item to thank me for taking the time to participate."