Even as a teenager, I would practice writing my name as Joyce _____ (with the blank filled in with the last name of whatever boy I was dating at the time). Fast forward about 15 years and after a solid TV news career, I decided that if I ever got married I would NOT change my last name. I was Joyce Brewer to thousands of people who watched me anchor the local evening news and I didn't want to alter that. In this talk show webisode, the Atlanta mommy guests discuss whether to change, keep or hyphenate your last name are marriage. It's sponsored by 5Continents Gallery in Buckhead.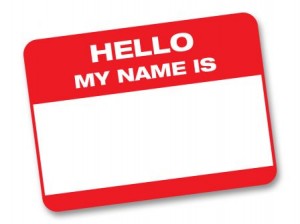 But once I got closer to my wedding date, I changed my mind. Our Mommy Talk Show guests all have different reasons for why they decided to change, keep or hyphenate their last name after marriage. One of our moms has been married for five years and hasn't done the paperwork to change her name legally. Listen in to our conversation:
After a trip to the social security administration and driver's license bureau with my marriage license, changing my name was relatively easy. For ladies who'd like an online toolkit with step-by-step help ere's
The Name Change Kit For Brides With Brides Name Change Software (CD for Mac & PC)
 to help brides navigate changing their name legally:
Comment below: How did you decide whether to change, keep or hyphenate your last name after marriage? Did your spouse/partner have an opinion?