Many of you comment on the videos featuring our son on the Mommy Talk Show Facebook page or here on the show through YouTube, that A.J. is so comfortable on-camera. He was an early talker. Having two parents who work in the television industry likely played a role.
We're also proud to say we're strict parents. We have firm rules and a clear vision of what's best for our son. In fact, there are few words that are off-limits in our house and they're not even "curse words."  By off-limits I mean, when our son says them he's instantly corrected and guided to a better word choice.
A.J. is not punished for saying them, but we make it crystal clear that there are better words he could choose to express himself. At first, I thought about sharing this to support parents who have firm rules, but I had to delve even deeper into what it's like raising a young Black man in this world.
(University of Wakanda Class of 2032 Available on etsy: http://bit.ly/UniversityofWakanda)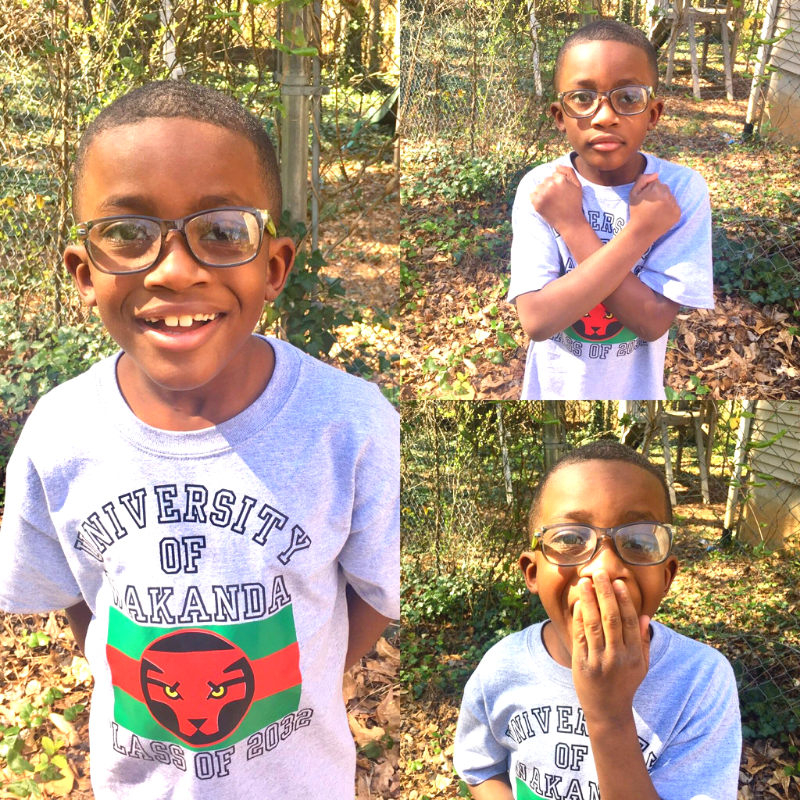 6 Off-Limits Words for Our Son
1. Huh
2. Uh Huh
3. Nope
4. Yup
5. Yeah
6. What?
These words may not seem terrible by your standards and that's perfectly OK. We are raising our son very similar to the "old school" way our parents raised us.
That's why the sixth word, "What?" probably annoys me the most. Even if I misunderstand what you said to me, I'd never just say "What?" It sounds so short and rude.
A better follow-up question for something you misunderstood is "What did you say?" or "What did I miss?" or even "I'm sorry. Can you say that again?"
RELATED TOPIC: The Foolproof Way I Settle Our Son's Playground Disputes.
Comment below: What are your off-limits words or actions for your children? Are you the rules enforcer in your family?
We reinforce respect to our son daily, by showing it to him and demanding it for ourselves. We do our best to surround him with people who also speak respectfully. We even quit an organized activity last year because it wasn't as organized as we wanted and although its goal was to teach respect, we didn't feel like it was reinforced at our regular meetings.
If A.J. wasn't a respectful child or as he grows into his tween years (which tend to be rebellious), we will limit his extra activities and fun like when he missed a day of school in 2017 to be an extra in the Goosebumps 2 Movie.
RELATED TOPIC: What's the Atlanta Connection to the Goosebumps 2 Movie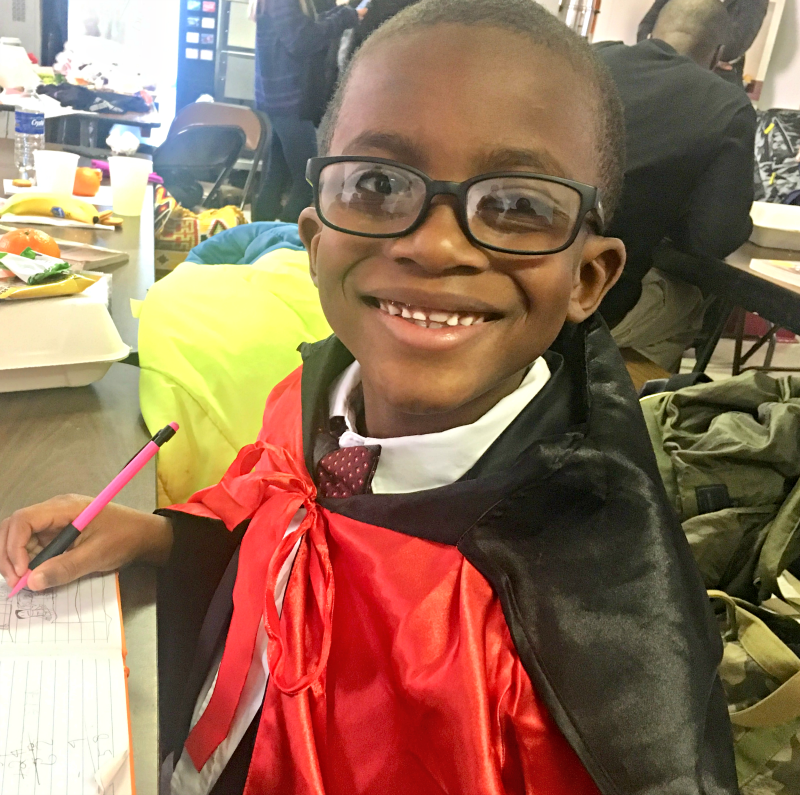 On a deeper, scarier level –  I know that although A.J. is considered cute and innocent now, there will be a time when people will cross to the other side of the street when he walks by, clutch their wallets and generally fear him because he's Big and Black. If you're new here, you may have missed my story He's Cute at 4, But Will You Call Him a Criminal When He's 14.
Our son having a respectful persona, carrying himself in a respectful way could potentially be the difference between life and death for him.
We talk openly about discipline, how families do it differently from ours, and what are the costs/benefits of having certain rules for your family.  During a conversation when he was 8 years old, A.J. already recognized that many of his White friends don't have as many rules as he does. That they misbehave and may not have any consequences for it.
If I had my way, I'd change the state of race in the United States so that our son and all Black boys could be viewed as valuable instead of violent. It's one of many reasons we teach him to say "Excuse me?" instead of "What?" to reinforce that he gives respect and deserves respect in return.