This shop has been compensated by #CollectiveBias, Inc. and its advertiser #TabletTrio. All opinions are mine alone, based on my experience as a work at home mom.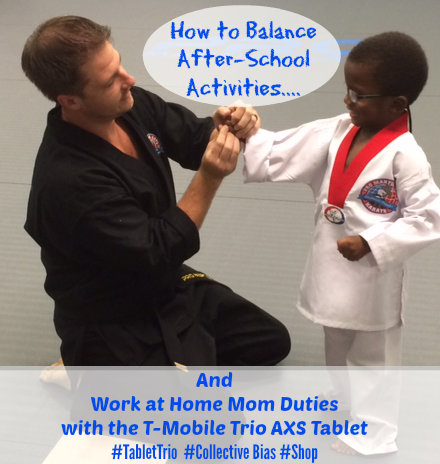 Our school year got off to an unconventional start. Here's some background on what led me to find the perfect after school activity for my pre-k student and how T-Mobile Free Data is helping me juggle it easily.
In August, we enrolled in the same private Pre-K A.J. attended last year and he easily showed he was emotionally ready for school five days a week. His summer camp experience had gone well, plus the class size and Spanish offering drew us back.
Then the second week of school, we got a letter from our county alerting us that he was eligible for the public pre-k that's closer to our home, has a small class as well and ensures him a seat there for kindergarten. After tours and talks with his private preschool, we decided to make the switch to public pre-k.
Thankfully, A.J. has transitioned well. He had to learn what dismissal was and he got to eat lunch in a real cafeteria. Some of his friends from our neighborhood playgroup attend the same school, so he's seen them on the playground and at lunch.
But this change to public school also means he has less playtime outside (only 20-30 minutes a day) compared to his half day preschool (more than 60 minutes a day). He's also missing a foreign language component. So begins our hunt for the perfect after school activity for him.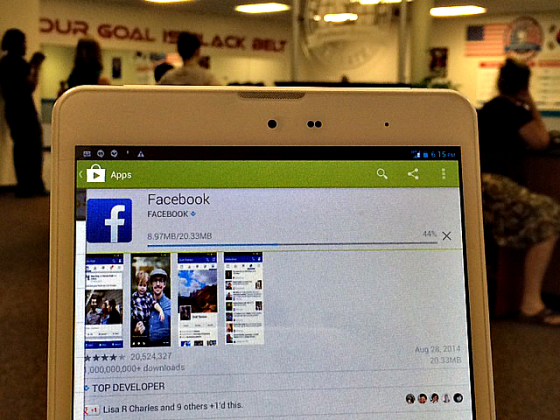 First up is a new karate studio a few miles away from our home that offers two trial sessions so we'll see how it goes. While he's learning I need to stay connected to keep up with the demands of blogging and freelance writing as well as social media management. So I'm taking my new T-Mobile Free DataTablet along.
T-Mobile Trio AXS Tablet Features
Aside from the portable size and 7 inch screen, the T-Mobile Trio AXS Tablet comes with Free Data for Life. That's why I was able to use the device in the waiting room of karate class without concerns about access to wi-fi or using the data plan from my mobile hotspot.
When we stopped by the Electronics Department at Walmart, the T-Mobile display was easy to see and a representative for the brand was in-store. He set up the device and Connect Me registration within minutes of my purchase, although there are simple to follow instructions in the box. I could barely get a chance to test it myself before A.J. wanted to use the tablet. I'll find some educational games for him using Google Play.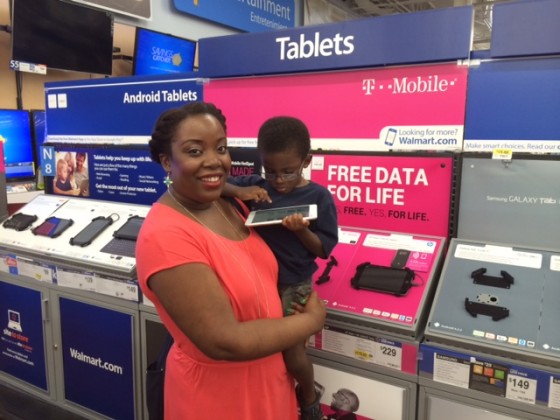 Free Data for Life means I can use 200 MB of free data every 30 days. I'm also not concerned about overages because I'll get a notice when my data is up, then I can decide to purchase more.
I plan to use the TMobile Trio AXS on the go anytime I don't want to lug around my laptop. Next, I want to purchase a keyboard that can connect with the tablet's bluetooth technology and a protective case.