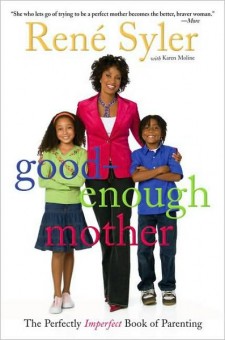 One of the speakers I had the pleasure of chatting with at the SheStreams Conference for Women in New York was former CBS News Anchor Rene Syler. She gave a high energy speech Saturday morning as one of the keynote speakers for the social media conference.
The last five years have been rough for Rene. She overcame getting fired from a high-profile network news anchor job and breast cancer scares that led to a double mastectomy. Now Rene has found her own voice as an author and blogger, while working on the next phase of her career.
Check out her blog that's also the name of her book, Good Enough Mother. Connect with Rene on her blog, GoodEnoughMother.com,  Facebook and Twitter.
Here's my interview with Rene on why we both left TV news and how she's motivating moms.
Special thanks to Desiree Peeples of
Mommy Reporter
for shooting my interview with Rene.