Nick Jr. is a go-to TV network around our house. A.J. likes to watch Dora the Explorer, The Fresh Beat Band and Max & Ruby. If he skips his nap and I need to get a little work done, I'll turn on Nick Jr.  for him to catch an entertaining show. Did you know that every night after 10 p.m. the networking is focusing on what moms want to watch? Here's why you should put the kids to bed and watch NickMom.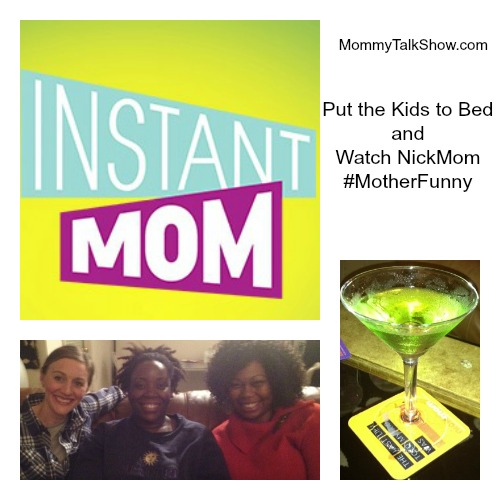 NickMom
Sunday night at 10 p.m. I invited two friends over to catch the network's newest show featuring Tia Mowery-Hardrict of (Tia and Tamera fame). We caught a Nick Jr. episode of Instant Mom where Tia plays Stephanie, a food blogger who marries a divorced dad of three kids. Hence, the term Instant Mom.
Amy, Lisa and I chuckled at the show and the antics that ensue when a step-mother tries to straddle being a friend and a mom. Observations like "spoken like a step-mom" and "moms would never do that." Although we gathered to watch the show, in true "chick fashion" our conversation evolved into so much more. All three of us have sons. We're also doing the best we can to find the schools that fit their needs. We've all known someone who's suffered a miscarriage or premature birth. Struggles moms know well. Struggles that Tia's character, a step-mom, may learn on her own.
Instant Mom Dessert
My husband was gracious enough to cook for us. A little french toast, strawberry compote, powdered sugar and nuts.
I shook up my martini shaker and made apple martinis.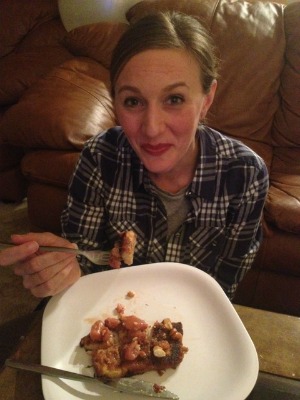 The french toast was a hit even without the caramel sauce my husband tried to make. Can you tell from the look on Amy's face how delighted she was? Her husband made dinner for her, then she came to our house for dessert my husband made!
Lisa bragged about dessert in Instagram, "When your homegirl's man cooks."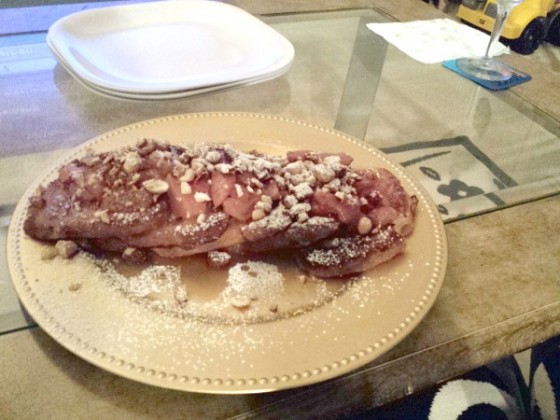 Next Sunday night (or any night at 10 p.m.) get your husband/partner to cook, invite a few moms over and have a good laugh.
Connect with NickMom
To learn more about the NickMom schedule and shows, visit NickMom.com. Send a tweet to @InstantMomTV about the show.
Comment below: Have you watched Instant Mom or the NickMom Night Out shows?
What are your favorite things to do when you host a Girls Night/Moms Night?