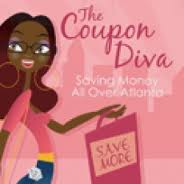 You've watched TLC's Extreme Couponing Show and seen people fill their shopping carts with food for less than a dollar.
You may even have a friend who clips coupons and shaves half off of their grocery bill.
But for some reason you just don't seem to be able to get the same results when you go grocery shopping…until now.
Aimee Brittain is The Coupon Diva and her website focuses on "Saving Money All Over Atlanta," featuring links to the latest sale items and coupons. But if you really want to step up your coupon game, attending her coupon class is a great way.
When you attend The Coupon Diva's Coupon Class you will learn:
Where to find coupons for your favorite items
How to match up coupons with weekly sale items
The coupon policies for grocery, drug and discount stores
Since we're focused on saving money, the cost of the coupon class won't break your budget either. I recommend early bird registration for the upcoming coupon classes on August 13th and August 27th in the Atlanta area.
Watch this customer testimonial from others who have attended
The Coupon Diva's Coupon Class:
Disclaimer: This is a sponsored post. Mommy Talk Show produced The Coupon Diva's Coupon Class Commercial.