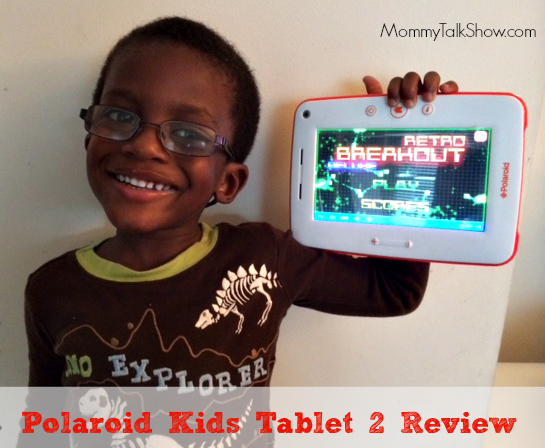 My 4 year old is becoming an over the top Disney Junior fan. He's told me how much he wants to meet Mickey Mouse, hang out with Pluto and visit Minnie's Bowtique! For him, the Disney Junior shows he watches are real life. So I was excited to review a kids tablet pre-loaded with apps and books with his Disney friends. Here's why you should consider making the Polaroid Kids Tablet 2 a back to school purchase. You'll want to use the social sharing tools to pin, tweet and share this on Facebook with your friends!
Polaroid Kids Tablet 2 Review
Speed: Dual Core, Cortex A9
Price: Approximately $100
Memory: 8G internal + SD card slot
Power: rechargeable w/ AC adapter
Security: No subscription needed to set up and control the apps, sites, etc your child visits
Visuals: 7″ screen, crystal clear touch screen
Durability: Sturdy, built-in case
Where to Buy: Amazon and Toys R Us.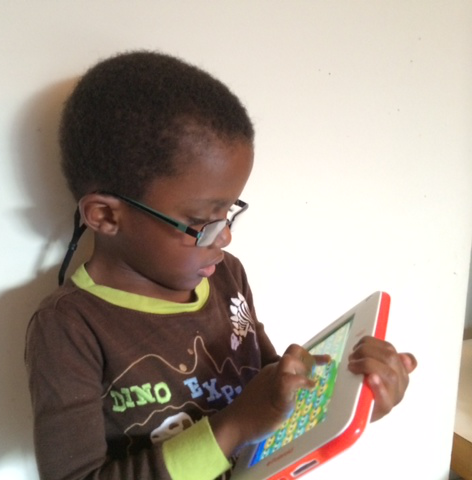 Reading Tablet
The Books menu is one of the first places A.J. goes when he turns on the Polaroid Kids Tablet 2 so he can open "Disney Read & Play."  Watch this Instagram video so you can see the vivid video screen and hear the audio:
Gaming Apps
At first, I wasn't sure how much gaming I wanted A.J. to do. But I found the games like Ninja Popcorn were great for his fine motor skills. But since Mommy has an issue with zombies, he's not allowed to play Kid-N-Zombies on the arcade interface.
The Polaroid Kids Tablet 2 offers a variety of options for early learners to watch videos, play games, read age appropriate books and browse safely.
One quick tip: Look for the orange lock switch on the bottom of the tablet. It's ideal if you want to limit a child's tablet time, slide it to the left and it's locked. Unfortunately, I didn't know about this switch and it was accidentally locked. After a quick call to Polaroid's customer service I found out about the switch (our instruction manual somehow got misplaced) and we were rocking and rolling in minutes.
Tablet Time
Use your own discretion and talk to your pediatrician, but I limit A.J.'s screen time with this and other devices. One convenient way is to use a timer on your phone or my favorite – the oven timer – so there's a loud sound you can hear anywhere in the house that signals tablet time is over.
Overall, for the value I think the Polaroid Kids Tablet 2 offers a lot of value for $100 with a built-in case, no needs for cartridges or gaming equipment, super simple connection to wi-fi and dozens of safe learning options.
Comment below: How do you manage age appropriate technology with you kids? Do they use their own tablets and laptops?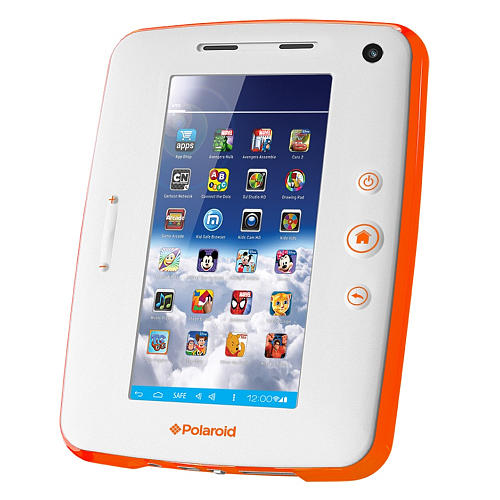 Share this review on Twitter:
Check out Polaroid Kids Tablet 2 Review http://t.co/2CPPwlBBr7 via @MommyTalkShow #prek #backtoschool