In one of my Atlanta parenting Facebook groups, I've been watching a conversation by moms who are anxiously awaiting the grand re-opening of the Children's Museum of Atlanta. The wait is almost over. The grand re-opening is Saturday December 12, 2015. Tickets are on sale now to the event.  The space is still under construction seven days a week, but I was just invited to a blogger event where we could see the behind the scenes work from a designated area on the second floor. Here's a look at my photos from Children's Museum of Atlanta renovations and artists' renderings of what the final reveal will look like.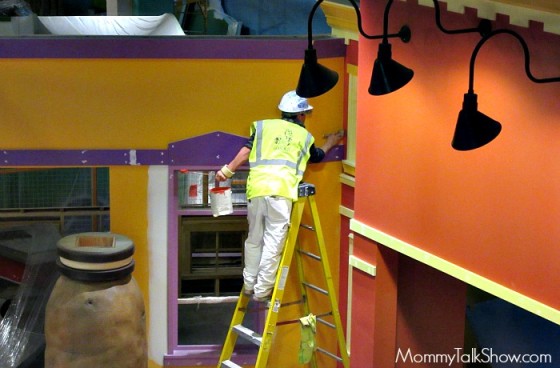 Even in the midst of saw dust, beams and new paint you could get a sense of how that Children's Museum of Atlanta is taking what children have loved for years and making it better. Plans include adding two new permanent exhibits and a new 3,000 square foot mezzanine level.   "This extensive renovation allows the Museum to further its commitment to the community as a world-class children's museum and continue to help ignite curiosity, imagination, problem-solving skills and a love of learning in the next generation of Atlantans."
I couldn't get a perfect picture because of the angles of our viewing area, but the stairs to the mezzanine level will be painted like black and white piano keys!
Video: Children's Museum of Atlanta Renovations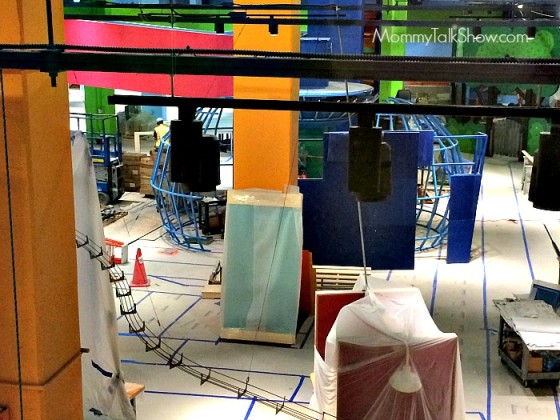 See that blue cage-like structure on the floor of the Children's Museum? Once it's done, it will be a huge globe as part of the Gateway to the World exhibit. Children will be able to climb inside and spin the globe on their own. Here's an artist's rendering of how it will appear!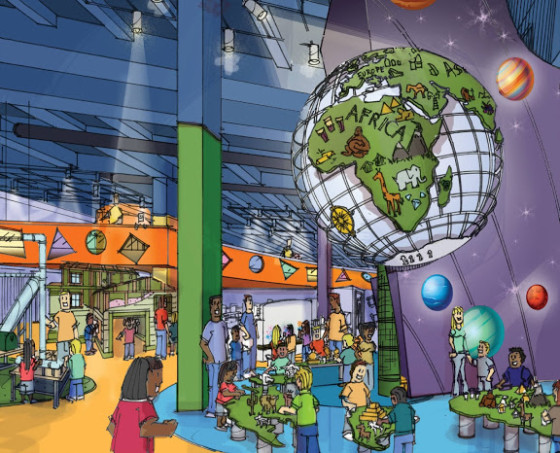 The exhibits your children have loved like fishing, grocery area and restaurant will all be improved with these renovations. As the parents of a boy who loves STEM, I can't wait to see A.J.'s eyes light up when he gets to see the science exhibit of the organ systems up close.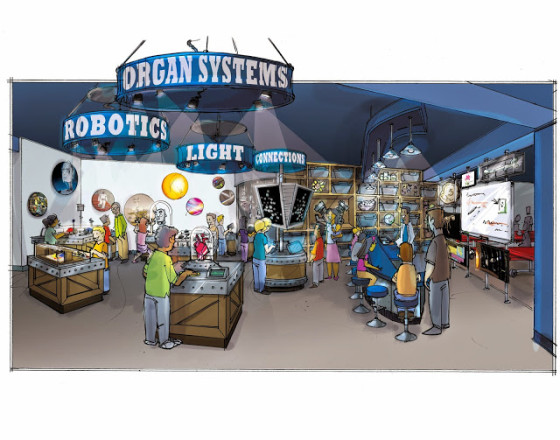 If you're a member of the Children's Museum of Atlanta, your membership will be put "on hold." Membership timelines will resume when the Museum reopens and members will receive two (2) free bonus months. Family Membership prices have increased after November 15, 2015.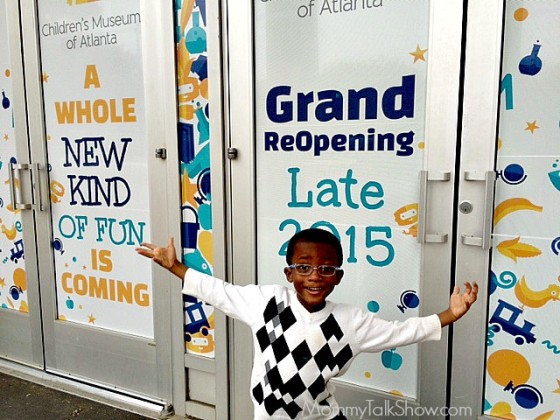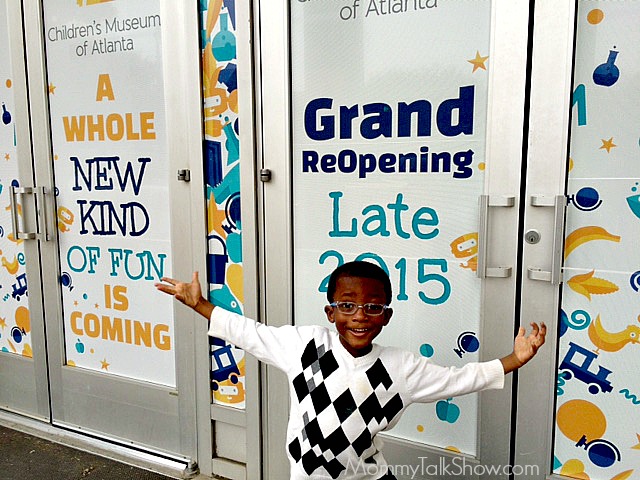 With the renovations, the Imaginators will get their own permanent performance space. While the Children's Museum was under construction this summer, The Imaginators, the Museum's dedicated troupe of professional actors and educators were pretty busy. They brought a piece of Children's Museum with them for each groovin' dance party,  story time reading event around Atlanta  at the Little Shop of stories and Centennial Olympic Park.
Keep an eye on the Children's Museum of Atlanta Facebook page for updates on the renovations and tweet @ChildMuseumATL with your questions or photos.